Sunny Side Solar has officially launched in Bermuda, with the company donating all of its net profit to Habitat for Humanity Solar, Bermuda.
A spokesperson said, "Sunny Side Solar believes the scientific evidence that climate change is the most serious threat of our time. Therefore, we are dedicated to making Bermuda more resilient by taking positive action to diversify the energy supply.
"The best opportunity for this, after energy efficiency and conservation, is installing solar. To that end, we created a non-profit company that offers steep discounts by keeping overheads to a minimum and tapping into the highly competitive North American wholesale solar market. This gives us the flexibility to custom design systems according to your individual needs.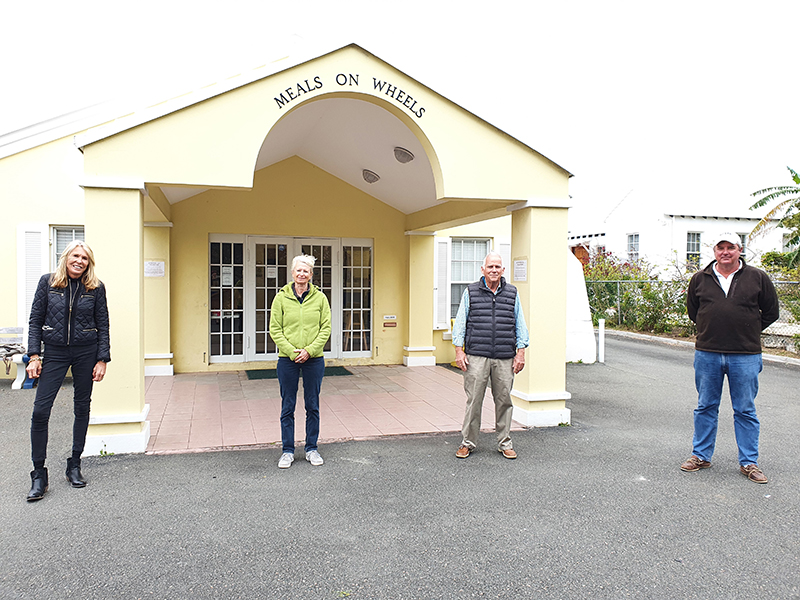 "The cofounders of Sunnyside solar are Bermudians Nick Hutchings and Claire Smith. Nick has recently retired after 48 years in the marine contracting business to become a qualified distributed solar professional, and Claire is now semi-retired after creating her own successful wholesale/retail businesses in Bermuda.
"Sunny Side Solar donates all of its net profit to Habitat for Humanity Solar, Bermuda. This money goes towards providing solar for low income households struggling to pay their electricity bill, registered charities and important civic institutions. Meal on Wheels is our first charity install and we are happy to be able to gift a 40 panels system on their roof to lower both their BELCO bill and their carbon footprint.
"Our next charity install is for the Women's Transitional Living Centre with a 27 panel system.
"Installing solar panels is not only a great investment with a 12 to 20% risk free annual return, but it also feels good to go green. A 4 Kw solar array consisting of 12 panels will give you a savings of about $1,200 to $1,500 per year. If you are using a lot of power and you are in the higher rate band, then these savings can be much higher.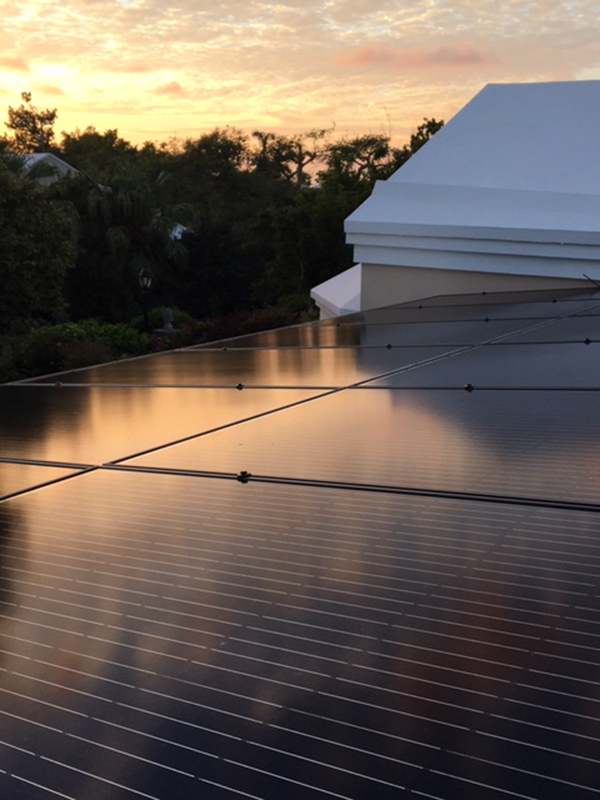 "Most solar panels are designed to withstand 140 mph winds. Although there is no historical precedent for wind speeds higher than that in Bermuda, your solar panels will continue generating electricity for the next 25 years. Given the rise in sea surface temperature and the corresponding increased risk of more intense, slower moving hurricanes, it seems likely that we will see higher windspeeds than that during the life span of your panels.
"Therefore, we design for 175 mph and only source solar panels rated for those wind loads or higher.
"Sunny Side Solar is launching with our DIY Solar Service. If you own your own home, have experience in the construction industry, or are otherwise proficient in DIY home projects, we will design, permit [handle the planning application] and source a fully warrantied, quality solar system to meet your needs and deliver it to your house with detailed instructions on how to install it.
"We will oversee your installation and commissioning of the system. Once you have an occupancy certificate, we will help you apply for your BELCO interconnection. If you don't want to get up on the roof yourself we can also recommend some independent installers.
"Buy solar, reduce your carbon footprint. It feels good. For more info, email sunnysidesolar.org."

Read More About
Category: All, Business, Environment, News