While this week has not been a good week in Bermuda, there has been some welcome news in the community, with the Green family donating $100,000 to BHB's Covid-19 Vaccination Clinic, a stamp series featuring the Garden Club of Bermuda, BF&M donating $25,000 to BHB's Covid-19 Vaccination Clinic, and floral artist Nicky Gurret decorating the Birdcage among some of the positive news stories from the past week.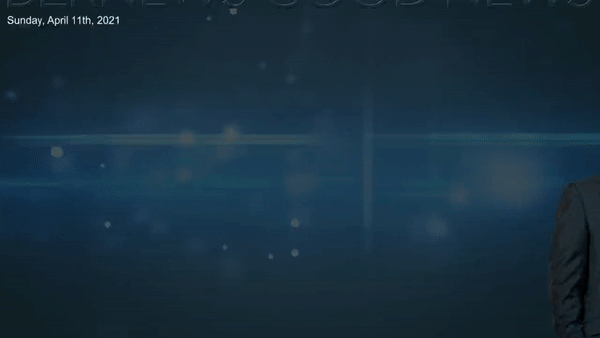 In additional good news, Nia Christopher scored for Towson University, Mustang Survival featured sailor Emily Nagel, Chase Cooper won the St. Mary's College Spring Fling, Dage Minors was named BOA'S eqUIP intern, Flynn Watson-Brown won Winter Intrasquad Gold, and Sanaa Rae Morris won three medals at a relay meet.
Other good news stories included an art auction by DYAM to benefit Family Centre, the Loren Hotel launching a climate change initiative, the Bermuda National Gallery launching a virtual tour, and BELCO now accepting scholarship applications.
We also posted various community photo galleries, including coverage of the art installation at the Birdcage.
In an effort to highlight some of positive news happening in our community, we supplement our standard morning and evening email newsletters with a special Sunday "Good News" email newsletter edition, and also produce a highlight video and article which strictly focuses on the positive news about Bermuda and Bermudians from the past week. You can sign up to have the free newsletter delivered via email here, and/or access the links below.
For more positive coverage, you can also visit other websites in the Bernews Network: ForeverBermuda.com showcases uplifting Bermuda news and the tourism genre, BermudaCovers.com offers free Bermuda themed Facebook covers and phone wallpapers; and you can view almost 200 'Good News' summary videos spanning back to 2017 here on recently upgraded video website Bernews.TV.
Links to some of the 'good news' from the past week are below:

Read More About