Aiming to elevate our coverage of the hurricane season, Bernews and Glenn Jones will be hosting the inaugural episode of the 'Stay Ready' storm programme this evening [June 16], with the live broadcast available beginning at 8.00pm, streaming in this article and across our social media channels.
Featuring multiple live camera views, detailed information and expert interviews, the programme — which is the first of many storm related upgrades we have planned — is thanks to sponsorship from the Lindo's Group of Companies, along with Duracell, BELCO, Freisenbruch Meyer and the Ministry of National Security.
Glenn Jones — who is an Emmy Award-winning journalist with years of experience locally and overseas — said, "At this moment in my career, I have the privilege of working on projects I'm really passionate about. This is one of them.
"I have complete respect for Bermudian-owned small businesses like Bernews and I'm thrilled to partner on a project that helps the news site level up on what it already does well.
"I hope our "Stay Ready" storm coverage elevates hurricane season coverage across local media, particularly in the pivotal hours leading up to a storm. My thanks to the sponsors who believed in this fresh idea and lined up quickly in support."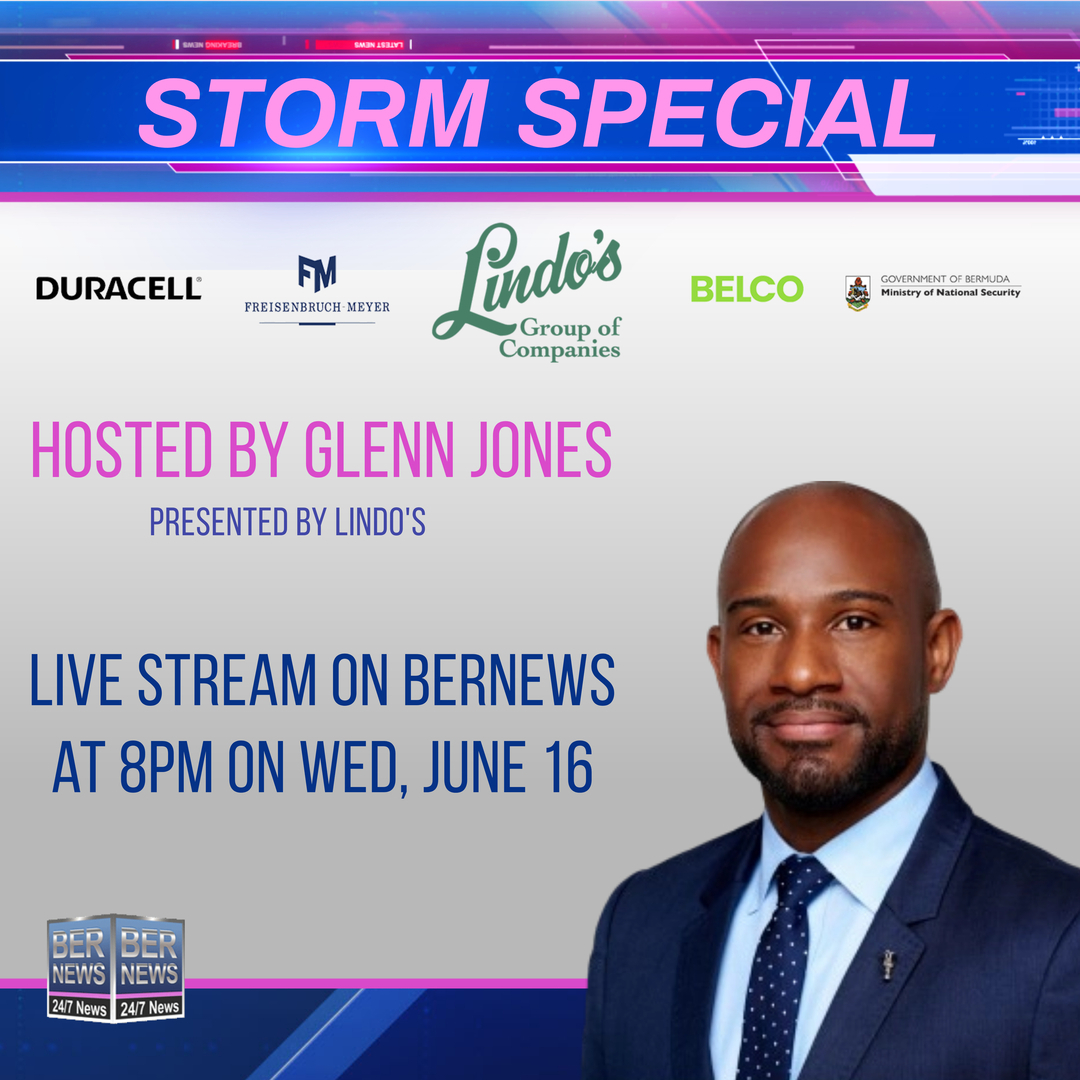 We normally cover storms with live updates, live weather streams, photo galleries and more, and we are very excited to partner with Glenn this season, as this will allow for new additions to our already comprehensive storm coverage, with Glenn set to anchor live broadcasts and provide in-depth information, host interviews and more.
Read More About