Patrick Tannock and Cherie Dill have offered their thoughts on how the Association of Bermuda International Companies [ABIC] Education Awards helped them to establish their careers.
A spokesperson said, "The Association of Bermuda International Companies celebrates its 50th birthday this year. In addition to acting as the voice of the international business sector, a large part of ABIC's remit is encouraging and assisting Bermudians from diverse backgrounds to pursue careers in IB through the ABIC Education Awards, the island's largest scholarship programme, now in its 45th year.
"Patrick Tannock is an outstanding example of what can happen when a young Bermudian from a humble background is given the means to pursue an education that would otherwise be out of his family's financial reach.
"While he had to overcome many more obstacles on the long road to the C-suite, he believes that the US university education he received as the result of scholarships was fundamental to fulfilling his potential.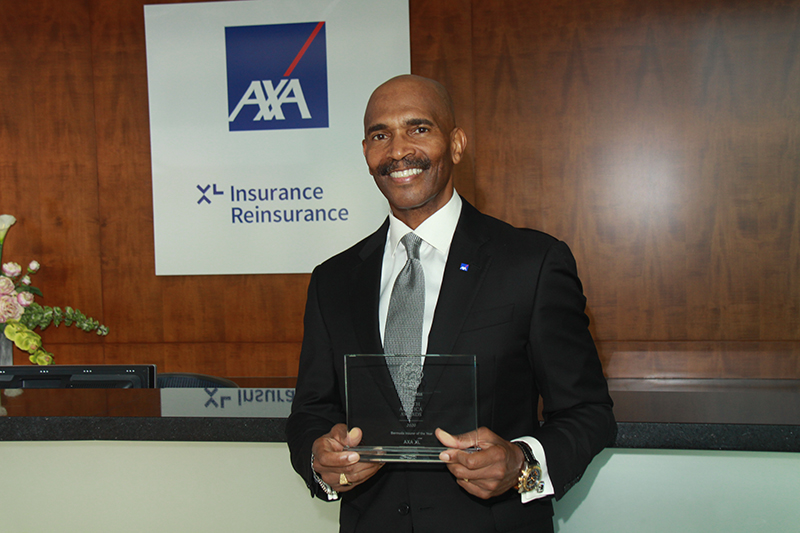 "Today Mr. Tannock, who grew up the eldest of five siblings in a blue-collar Bermudian family, is the Chief Executive Officer of AXA XL's Insurance Operations in Bermuda. He is also Chairman of the Association of Bermuda International Companies, the organisation whose predecessor, the International Companies Division of the Bermuda Chamber of Commerce, awarded him a scholarship in the late 1970s to study at the University of Hartford.
"Mr. Tannock is one of 700 Bermudian students who have benefited over 45 years from receiving the ABIC Education Awards [ABICEA], the island's largest scholarship programme. Each year, ABICEA provides about 20 awards for Bermudians studying for undergraduate or graduate degrees in areas related to International Business [IB].
"ABIC member companies have donated $5.5 million to scholarships over the past ten years alone. In addition, past ABICEA recipients have teamed up to fund the ABIC Alumni Scholarship, intended to support mature applicants looking to upgrade their skillsets.
"The awards are based on a combination of financial need and academic ability. Mr. Tannock knows from his own experience the challenges that today's applicants face. For example, he recalls one member of the panel who interviewed him for his scholarship was concerned about his lack of extracurricular activities."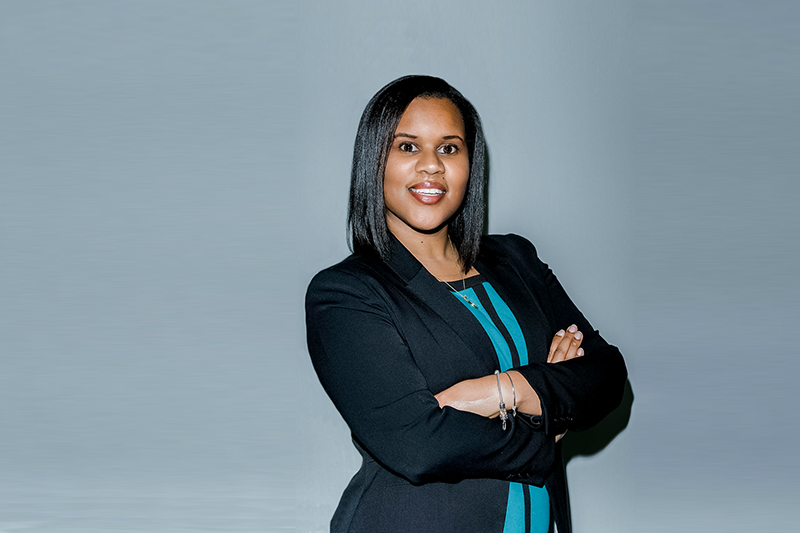 Mr. Tannock said, "When I was growing up, I was always working. My father, who passed away last year, was a master plumber with an extraordinary work ethic and values which he installed in my siblings and me, and we were always working weekends, summer and public holidays.
"So, I understand why some of the students we interview today may not be able to do the extracurricular activities, because they're working to supplement the family income stream by packing groceries or holding various other part-time jobs. It's important not to eliminate them from scholarship consideration because of that."
The spokesperson said, "Mr. Tannock graduated from the Department of Academic Studies at Bermuda College and, during an internship working in the audit department of a local bank, became aware of IB, then a fledgling sector that contributed less than 5 per cent of Bermuda's GDP.
"He glimpsed the future he wanted and then identified the education he needed at the University of Hartford, a city then regarded as the insurance capital of the US. He applied and was accepted, but the costs were steep. The scholarship played a significant role in enabling him to attend university."
Mr. Tannock said, "My goal when I left Bermuda was to be one of the new generation of young Bermudians who would diligently strive to develop Bermuda into a major financial centre. My mission was to acquire the right skill sets that would allow me to participate in the industry."
The spokesperson said, "He worked as an intern at insurer Trenwick, with a team that by coincidence would a few years later be recruited to launch XL. Having graduated top of his class, he returned to Bermuda but was unable to secure a job in IB."
Mr. Tannock said, "Upon successful completion of my studies, I expected that I would quickly secure a job in Bermuda's fledgling insurance industry. It didn't happen. I struggled to get a job and took a job at Bermuda's King Edward VII Memorial Hospital before I successfully landed a job in IB. However, I made use of the time by continuing to beat the pavement to explore career opportunities.
"It was a very different world from today. It was very challenging as there was a sentiment that native Bermudians were lazy and that people who came from backgrounds like mine didn't have the intellectual aptitude to participate in IB. We worked twice as hard to dispel that perception and I'm encouraged by the increasing number of Bermudians who have launched successful careers in IB.
"Today is not utopia but we don't have to deny there has been some progress made to have an honest discussion on the challenges that remain. There is a lot of work that is being done and a ton still to be accomplished on the diversity and inclusion front to move from talk to actual execution, especially when it comes to addressing the elephant in the room – race.
"I ended up working at the hospital as a janitor, mopping up floors. I became a supervisor and I learned a lot about how to motivate different types of people and that everyone has different motivational triggers.
"I also learned that you don't always get your dream job right away, you have to persevere. The whole time I was there, I kept studying and taking exams. It was frustrating at times. I had all these academic qualifications and couldn't get a sniff of a job in IB. It just made me more determined."
The spokesperson said, "He recalls also that some visitors to the hospital, seeing him in his brown uniform, treated him condescendingly."
Mr. Tannock said, "I made a vow that I would never treat people the way I was treated," he says. "Each of us has a critical role to play and we're all links in the chain from the CEO to the receptionist on the front line."
The spokesperson said, "Finally, he broke into insurance and worked for a few years at Risk Treatment Services prior to nine years as a broker at Marsh & McLennan, where he rose to head the professional liability department. Then he left for ACE, joining as an Assistant Vice President. By the time he left 15 years later, he was an Executive Vice President and chairman of CODA, one of ACE's underwriting subsidiaries.
"In 2010, he joined XL as President of XL Insurance [Bermuda]."
Mr. Tannock said, "They had just had a near meltdown during the financial crisis. We had to do a lot of rebuilding and my job was to reestablish XL as a market of choice in Bermuda.
"I'd like to think we've done that. AXA XL has won Bermuda Insurer of the Year in the Reactions North America Awards for three of the last four years, which says something positive about how AXA XL is regarded."
The spokesperson said, "Mr. Tannock joined the board of ABIC in 2005 and became chairman in 2015. He says ABIC's mission is to promote a sound business environment for international business and the Bermuda community and to advocate for balanced government policies that maintain Bermuda as a domicile of choice. Promoting awareness of what IB does for the economy and advocating for diversity and inclusion are additional areas of focus.
"Having come full circle from beneficiary of the education award to chairman of ABIC, the education awards are inspiring to Mr. Tannock, who in 2011 was inducted into the Hall of Fame at the University of Hartford's Barney School of Business and inducted into the Company of Honorary Fellows of the Bermuda College in 2017, and has been a speaker several times at the annual ABICEA presentation ceremony."
Mr. Tannock said, "Just the optimism in that room and the possibilities, in terms of their career trajectories and the impact they can make in Bermuda, is amazing. You see the proud parents and the students who have worked very hard.
"Without these awards, a significant percentage of students would not be able to go away to school and to have the opportunity to participate in one of the key economic engines that drive the country.
"There's still a lot of work to be done in terms of making sure there is equal access and opportunity for all. We have to make sure the playing field is level and we get to a place of real equity.
"I can't emphasize enough the importance of a life-long commitment to education as well as acquiring the proper skill sets, networking, and taking responsibility for one's choices as critical to materially enhancing chances of success in a chosen field.
"You have to increase your intellectual net worth every day. You've got to have learning agility to upgrade your skills so they're current and relevant.
"Make sure you have a macro awareness of what makes IB tick. Build relationships. Don't get caught up in the now – think longer term and keep your eyes on the prize. Persevere and have self-belief.
"Stay positive – no one is attracted to negativity. Show me someone who is successful, and they will tell you they are successful because they are optimistic, not optimistic because they are successful.
"Listen to understand. Do the right thing even when no one is looking and lead from the front. And never forget where you came from – have a sense of humility."
The spokesperson said, "Cherie Dill, Vice President, Actuarial at Everest Re, is another ABICEA recipient, who echoes Mr. Tannock's sentiments. As a student at The Berkeley Institute, she excelled in math. On coming out of high school at 16, she wanted to pursue a Bachelor's Degree in Mathematics at Bennett College for Women in Greensboro, North Carolina."
Ms. Dill said, "My parents didn't have the resources to pay to send me away to school. I received a scholarship from the school and one from ABIC. Without them I wouldn't have been able to go overseas that year. It was a crucial first step."
The spokesperson said, "Her father worked as a mason for Works and Engineering, while her mother was an outpatient clerk for the Bermuda Hospitals Board."
Ms. Dill said, "With the scholarship, I didn't have to worry about how my parents were going to pay for it, I could focus on my studies," Ms Dill says. "Through The ABIC Education Awards reception, I was able to make industry contacts which led to me securing my first industry internship; this was the jump-start to my career.
"It was my first formal interview and I wasn't the most groomed and polished student coming out of high school," she says. "But I had great grades and great career aspirations. I worked after school and weekends so didn't have outstanding volunteer or extracurricular experiences to talk about. But ABIC saw potential in me and gave me a scholarship. Through the process I gained confidence and experience."
The spokesperson said, "She graduated from Bennett in 2002 at the age of 19 and then went to Temple University in Philadelphia, where she obtained a Master's Degree in Actuarial Science over the next year and a half, supported by scholarships from PwC and the Bermuda Government.
"She also worked two successive summers and at XL Re, where she learned from actuary Susan Cross, whom she regards as a mentor. Followed by summer internships at AIRCO and PwC.
"She worked for two years at PwC as Consultant Actuary, and then three years at XL Re as Assistant Actuary, before serving a four-year stint as Senior Actuarial Analyst at Flagstone Re. For the past eight years, she has been at Everest Re, where she was promoted to her current role in March 2020.
"Climbing the actuarial career ladder involves a series of extremely challenging exams and hard work. She advises anyone who wants to follow in her footsteps."
Ms. Dill said, "It's all about how much you're willing to give up to get it. So be willing to sacrifice for the ultimate goal.
"Get to know as many people as you can, network. This is an industry built on relationships. Be willing to learn new things. Take as many opportunities as you can."
The spokesperson said, "Ms Dill is keen to give back and help others get the kind of timely help she received. She serves on the Bermuda Government Scholarships Selection Committee and the Bermuda College Board of Governors."
Ms. Dill said, "I find there are many young Bermudians who have the talent and the will to take lead roles in insurance and other industries. These scholarships make it possible, because for many of these roles, without the education it's not going to happen.
"If we really are trying to become a diverse industry, we must ensure things are equitable and attainable. This starts with access, and the ABIC awards help to provide that access."

Read More About