The BF&M No Limits Sailing Programme with Endeavour recently saw students take part in a virtual form of the course due to the ongoing Covid-19 pandemic.
A spokesperson said, "Endeavour is a Bermuda-registered charity and nonprofit that brings together diverse youth from across Bermuda to engage in experiential learning through sailing that builds their skills and boosts their confidence.
"Endeavour's goal is to improve access for youth from all backgrounds, skills and abilities to experience the joys of sailing, fostering an appreciation for the marine environment, and igniting young minds for learning about Science, Technology, Engineering, Arts and Math or STEAM subjects and maritime careers.
"As part of the BF&M No Limits Sailing Programme with Endeavour, students on the autism spectrum or with other developmental challenges engage in hands-on learning activities while gaining exposure to sailing as a form of recreational therapy.
"This programme takes place every April during Autism Awareness month, as well as in and September.
"One year ago, at the onset of the COVID-19 pandemic, Endeavour reached out to five of its partner schools – Paget Primary, Prospect Primary, West Pembroke Primary, Dellwood Middle School and The Berkeley Institute – for the BF&M No Limits Sailing Programme to explore ideas with Autism Spectrum Disorder [ASD] teachers to adjust its hands-on STEAM curriculum to an online format.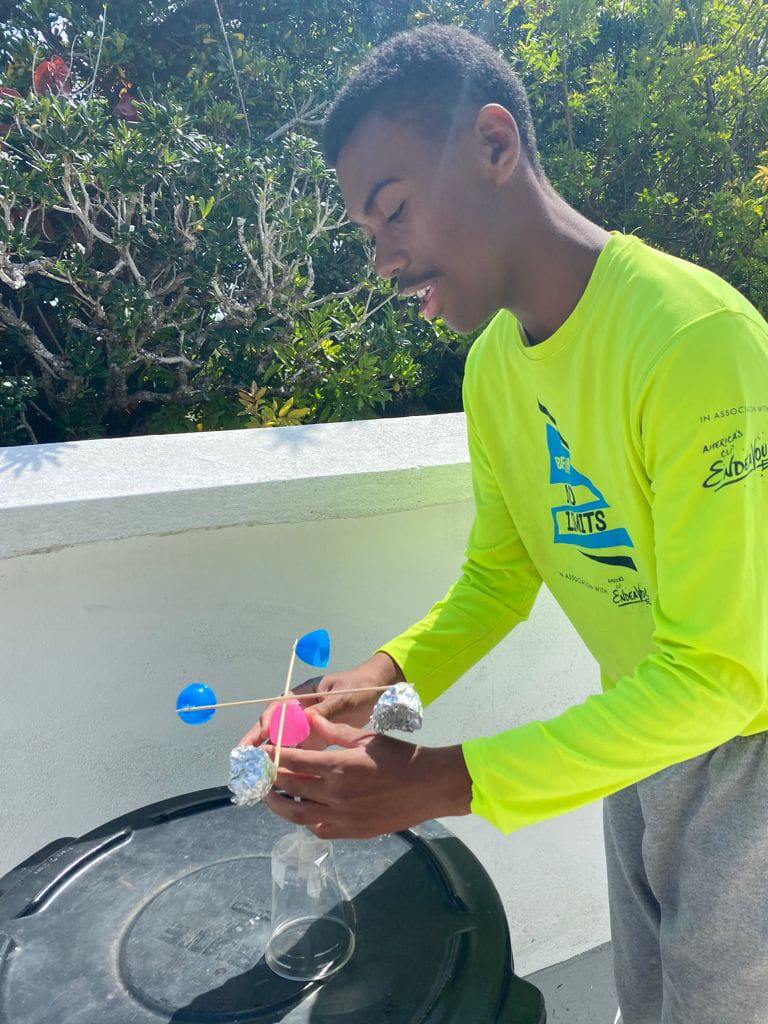 "Earlier this spring when COVID-19 cases started rising in our community, Endeavour quickly reached out to its partner schools and teacher ambassadors to check if they would be interested to work together for a virtual programme for their students noting that schools were returning to remote learning again.
"After rigorous planning sessions Endeavour was ready to shift to a virtual experience for the BF&M No Limits Sailing Programme. The results were inspiring with students from all five schools showing up each day excited to connect with Endeavour instructors and engage in daily Zoom sessions focused on a different lesson to explore Science, Technology, Engineering, Arts and Math or STEAM through Sailing concepts.
"Following each Zoom session students completed hands-on STEAM activities using materials they have at home. Parents and teachers shared photos and videos of students completing their projects.
"The Endeavour team developed interactive lessons incorporating new information while building on what students learned during previous experiences at Endeavour. Topics included weather, wind awareness, boat parts, sustainable boat design, and marine debris and its impact on the environment.
"Students designed and built their own boats using recyclable and compostable materials and other items found around their house. Some of the projects they learned about and built included an anemometer, pulley systems, and boat design and building using compostable materials [fruit and vegetables] and testing buoyancy with different objects in water."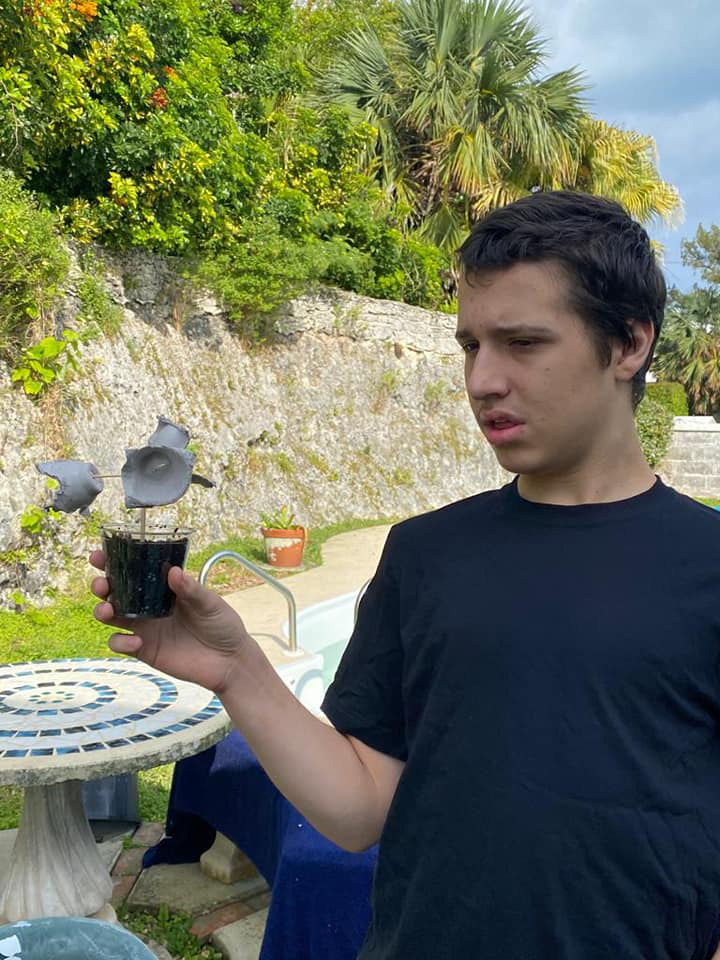 Tristan Loescher, Endeavour West Programme Manager said, "Due to COVID-19 we had to shift to virtual learning again this month, and we are inspired by the students' dedication to engage in this new way – it is not easy for anyone to adjust to virtual learning.
"These incredible young people have made tremendous strides to connect with us. We are thrilled to see their positive energy and creative STEAM projects. We are also grateful to partner with SailGP Inspire to incorporate new innovative ideas for our STEAM lesson plans."
Grace Lambert, mother of The Berkeley Institute student Micah, said, "Micah had a great experience during the BF&M No Limits Sailing Programme with Endeavour. He is always excited to do his projects and always excited when it is time to go sailing!"
Freda Trimm, ASD Teacher at Paget Primary, said, "The Endeavour team connects easily with our students' teachers and parents. They are motivational, focused, knowledgeable and well prepared. The virtual programme was easy to access and flexible meeting the needs of students, parents and teachers.
"We are very grateful for BF&M's generous support of this programme which benefits children who are on the autism spectrum enormously."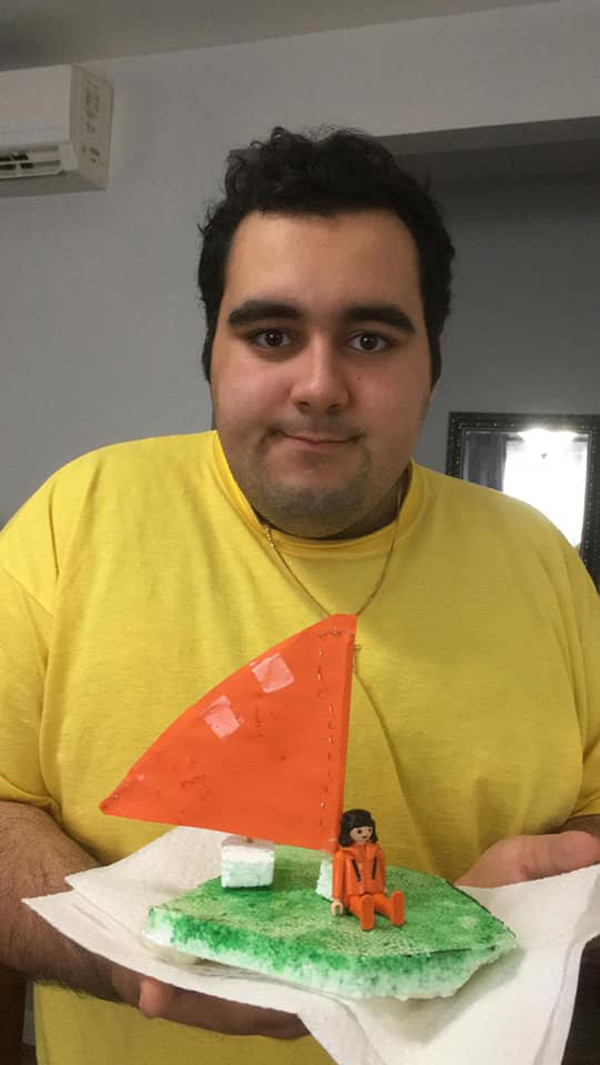 Tom Harcombe, Endeavour East Programme Manager, said, "It is fantastic to see the students' faces light up with excitement as they engage in the hands-on activities. Despite not being able to connect in-person, students were able to engage in the online learning and create STEAM designs at home.
"We are amazed at the students' willingness to try something new and we absolutely love seeing them enjoy engaging in the STEAM activities…it is truly rewarding!"
"We are incredibly thankful for the wonderful support of our teacher partners who dedicate their time and efforts to support their students' involvement as we work together to enrich their learning experience, cognitive and socio-emotional development."
Sonia Haley, Paget Primary Principal said, "Thank you for the open invitation for Paget Primary students to join the virtual BF&M No Limits Sailing Programme with Endeavour. It is with my understanding that typically the programme caters to Paget Primary's ASD students.
"I enjoyed and was so impressed with the instruction, activities and content of the lessons, that I really feel it is imperative that all students should have exposure to this opportunity.
"We are well aware of our surroundings and we sometimes take our uniqueness as an island for granted. Endeavour's programme taps into our local environment, connects to our math and science content and engages engineering in a manner that captivates students.
"Experiential Learning is frequently talked about, however it was wonderful to join in the classes and observe the students' response to a well-planned experiential virtual learning experience. This is how learning is supposed to be! Fun and engaging!"
Jennifer Pitcher, Community Engagement, Development & Partnerships Manager, said, "Endeavour aims to get all youth out on the water and inspire a lifelong appreciation for learning regardless of their background, skill level or ability through our socially-inclusive programmes."
The spokesperson said, "The positive impact that we are making in the lives of young people across Bermuda through the BF&M No Limits Sailing Programme would not be possible without the generous support of BF&M who first approached Endeavour in 2017 to partner for this meaningful initiative to extend Endeavour's experiential learning programmes for children who have autism or other developmental challenges.
"We truly appreciate BF&M's continuing support of Endeavour, and this programme in particular. We are also grateful to Endeavour's lead sponsor Orbis for their generous support of Endeavour that allows us to continue our work delivering positive outcomes for Bermuda's youth.
"Learn more about the positive impact Endeavour is making in the lives of youth across Bermuda at www.endeavour.bm."

Read More About