News that swimmer Madelyn Moore broke four school records, Zeiko Lewis won Charleston Battery's Most Valuable Player award, Resolution Re donated $10,000 to the LCCA charity, KFC raised $5,002 in support of Coalition for the Protection of Children, and BELCO installed lighting at the Dr. Cann Park Seniors Residence in Southampton were all some of the positive news stories from the past week.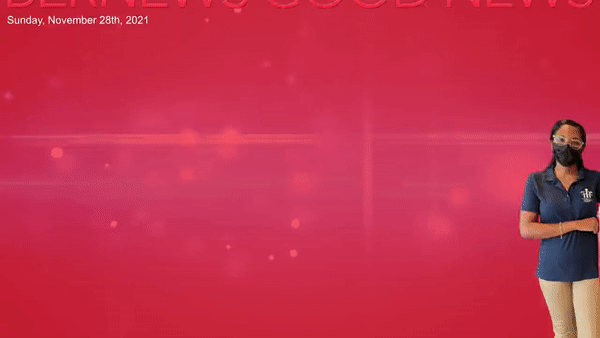 In additional good news, J'Nai Butterfield-Steede has signed with Penrith AFC, BZS is initiating a pilot project to "promote biodiversity and stewardship of our natural heritage by creating several sustainable micro forests," and RUBiS Energy announced that nine local charities will share the $35,000 from their calendar.
Other good news stories included the Soja reggae album – which features Collie Buddz – receiving a Grammy nomination, Glenn Jones making his on-air debut as an anchor and reporter for NBC 10 news in Boston, the Cahow season being on track to break more records, James Lee winning the Raleigh 'Ultimate Survivor' title, and Clarien launching its Holiday GiveBack Campaign.
In an effort to highlight some of positive news happening in our community, we supplement our standard morning and evening email newsletters with a special Sunday "Good News" email newsletter edition, and also produce a highlight video and article which strictly focuses on the positive news about Bermuda and Bermudians from the past week. You can sign up to have the free newsletter delivered via email here, and/or access the links below.
For more positive coverage, you can also visit other websites in the Bernews Network; ForeverBermuda.com showcases uplifting Bermuda news and the tourism genre, BermudaCovers.com offers free Bermuda themed Facebook covers and phone wallpapers; and you can view over 200 'Good News' summary videos spanning back to 2017 here on Bernews.TV.
Links to some of the 'good news' from the past week are below:

Read More About