Terry-Lynn Griffiths was called to the Bar at a ceremony held at the Supreme Court before Puisne Judge Larry Mussenden.
Brian Myrie, Crown Counsel for the Attorney General's Chambers moved the application and informed the Court that Ms. Griffiths is a former student of the Berkeley Institute.
She obtained a Bachelor's Degree in Management and Organizational Studies from the University of Western Ontario, a Bachelor of Laws Degree from the University of London, and she completed the Legal Practice Course with Commendation at BPP University Law School.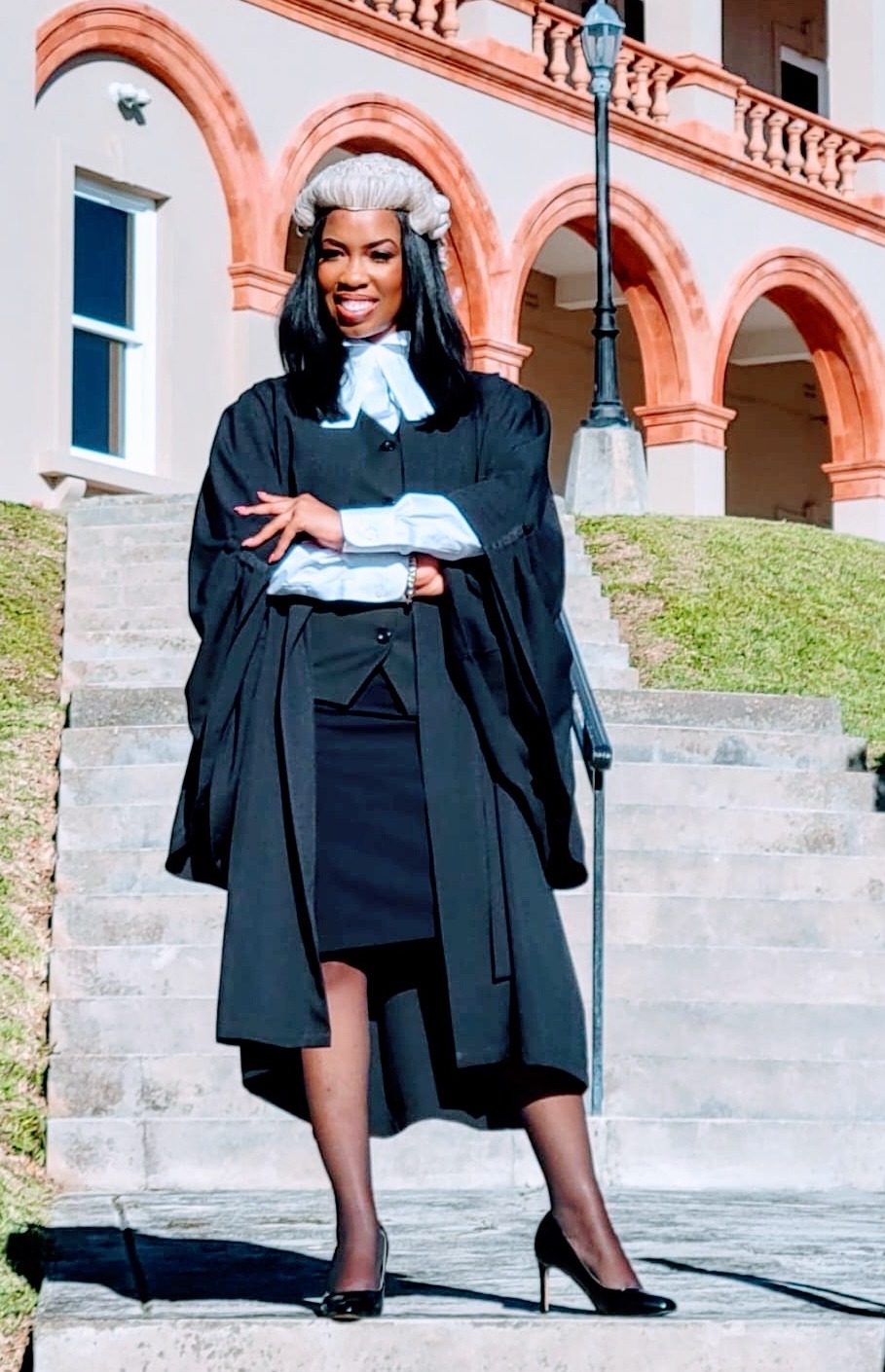 Ms. Griffiths commenced her Pupillage with the Ministry on 1st December, 2020 and has completed rotations through the Ministry's Legislative Drafting Section, the Civil Advisory Section, the Department of Public Prosecutions and the Legal Aid Office.
During her pupillage, Ms. Griffiths gained first hand experience with the legislative making process, enhanced her knowledge of Magistrates' and Supreme Court procedure and appeared in the Magistrates' Court in connection with various traffic matters and civil disputes.
In his speech before the Court, Mr. Myrie stated that he has personally worked with Ms. Griffiths, and found her research and drafting skills to be excellent. He further stated that he has no doubt that these traits will serve her well in guiding her to the specific area of law that most attracts her and will guide her in the execution of her duties as legal counsel.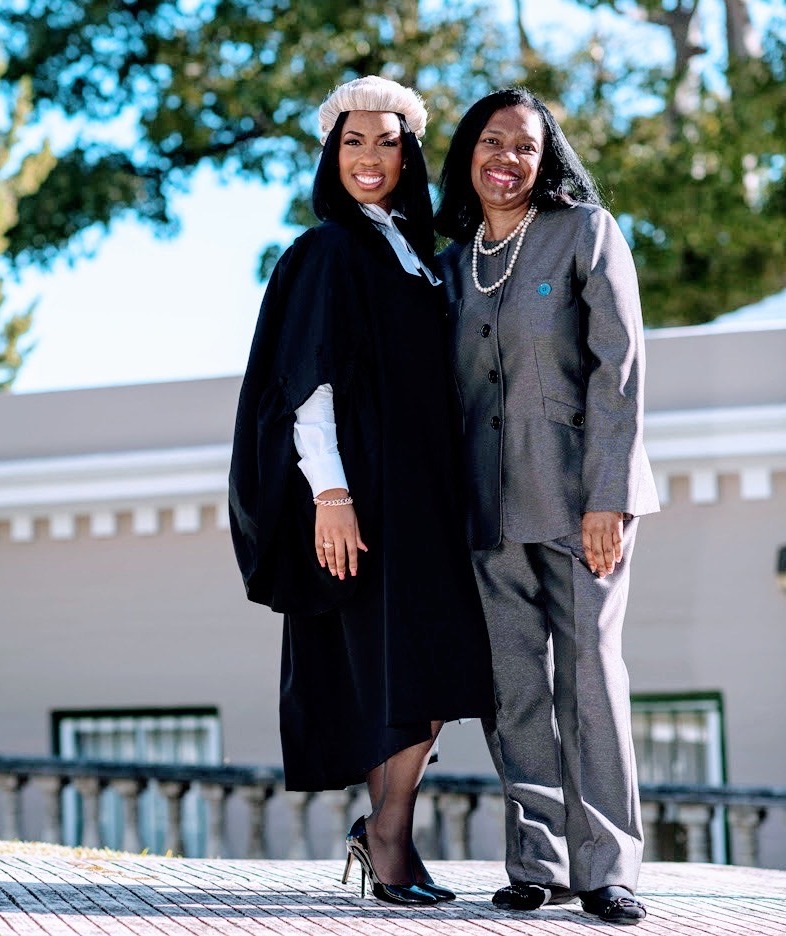 Ms. Susan Mulligan, a Senior Barrister in Bermuda and Counsel for the Legal Aid Office stated that Ms. Griffiths has "demonstrated great enthusiasm and a willingness to take on complex tasks and learn new skills. She proved to be a fearless and formidable advocate and will be a welcome addition to the Bermuda Bar."
In a moving speech made before Mr. Justice Mussenden, Ms. Griffiths stated that "I am indeed humbled and privileged to stand for the first time as the newest member of the legal fraternity. Like so many of my colleagues, I have overcome many obstacles to arrive at this crucial point.
"My journey to the Bar was somewhat delayed because as we all know, pursuing an education at this level requires significant financial resources. I've held various positions in the field of company administration, and while I enjoyed these roles, I always held fast to my burning desire to eventually qualify as a Commercial Litigation Attorney. I would encourage anyone who has a dream, to pursue it relentlessly, and to embrace your unique journey as your own.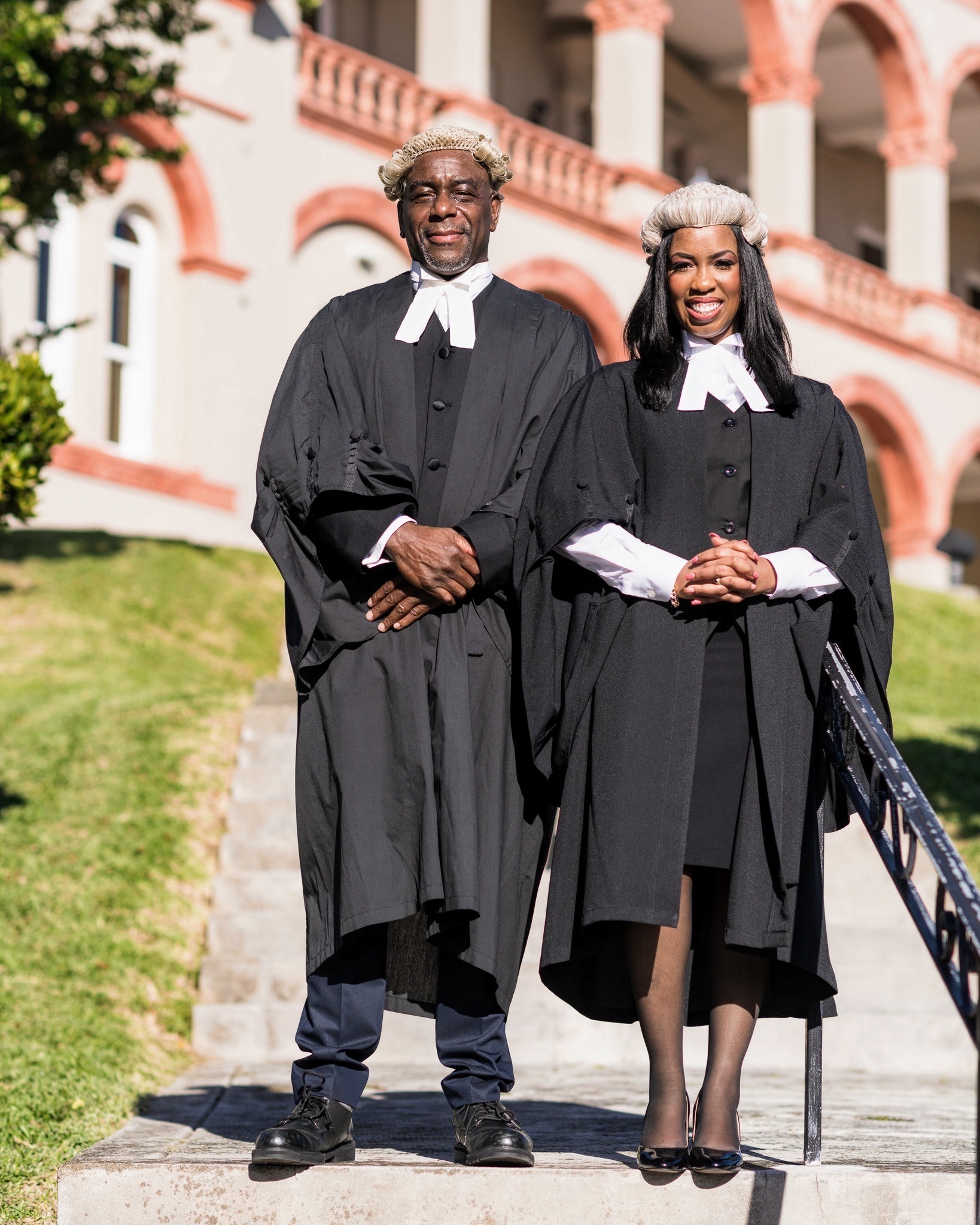 "To my mentors within the Ministry, namely, Brian Myrie, Gregory Howard, Miriam Rogers, Susan Milligan and Shaunte Simons-Fox, thank you for mentoring and guiding me through the final stages of this process.
"And to my friends and some of my former colleagues, including, Sheelagh Cooper, Judy Anderson-Lindo, Sarah-Jane Hurrion, Dr. Iniekem Ufford, Ian Esterhuysen, Sharon Davis, Patricia Harvey and Mr. Phil Perinchief, thank you for the roles each of you have played in shaping me into the person I have become today."

Read More About