14 alarm activations, 5 collisions, 2 assaults,  loud music complaints and a prowling report were among the incidents the police attended this past weekend as they responded to 69 calls for service.
In providing an update on the weekend activity, the police posted the photo below online, saying, "The Bermuda Police Service attended 69 calls for service over this past weekend. These included 2 assaults, 14 alarm activations, loud music complaints, 5 collisions with 2 resulting in injury, 1 wilful damage report and 1 prowling report.
Uninsured/Unlicensed bike:
"Around 5:10 p.m. on Sunday 23rd January, police on mobile patrol along Pembroke Park junction with Middle Park Lane, Pembroke, stopped a male motorcyclist after he was observed to be not wearing a helmet.
"Subsequent checks revealed, the bike he was riding was unlicensed and uninsured. The rider also did not have a driver's license. The suspect attempted to escape, but was quickly apprehended after a short foot chase. He was then conveyed to Hamilton Police Station. Enquiries into this matter are ongoing.
Stolen bike:
"Meanwhile, around 9:15 a.m. on Sunday 23rd January 2022, officers attended a two vehicle road traffic collision near DEMCO Florist, South Road, Devonshire, just west of the junction with Turk's Head Lane.
"Checks revealed one of the vehicles involved, a motorcycle, had previously been reported stolen. The rider and pillion passenger left the scene shortly after collision occurred. However, they were both arrested following a search of the area and subsequent enquiries.
Roadside Sobriety Checks:
"Roadside Sobriety checks were also put in place this past weekend. Seventy-three vehicles being stopped during the exercise. Six motorists were selected for a secondary check, however, they passed the secondary check."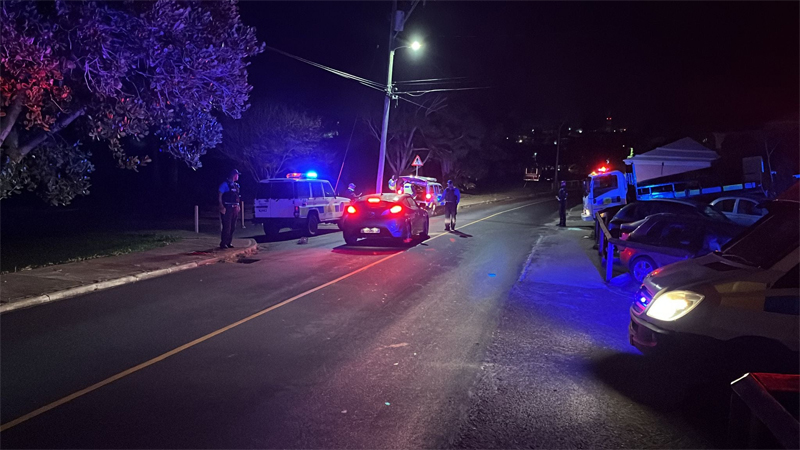 Read More About