[Written by Dale Butler]
The last time I saw Mia Page Chambray perform was at a Father's Day competition at the Leopards Club International Bermuda. On that occasion the event was held to send a band to the 25th annual Havana International Jazz Festival in Cuba in 2008. Flanked by veteran musicians, Bob Lansing, Clevie Astwood and Jeffrey Marshall, you could hear her tremendous soloistic potential. The band lost to The Unit and Mia went on to broaden her skills at The Chewstick Foundation, the 2012 John Lennon Tribute, the 2013 Bermuda Music Festival and finally with a 2016 tour to North Carolina, Arizona, Los Angeles and Austin, to name just a few venues.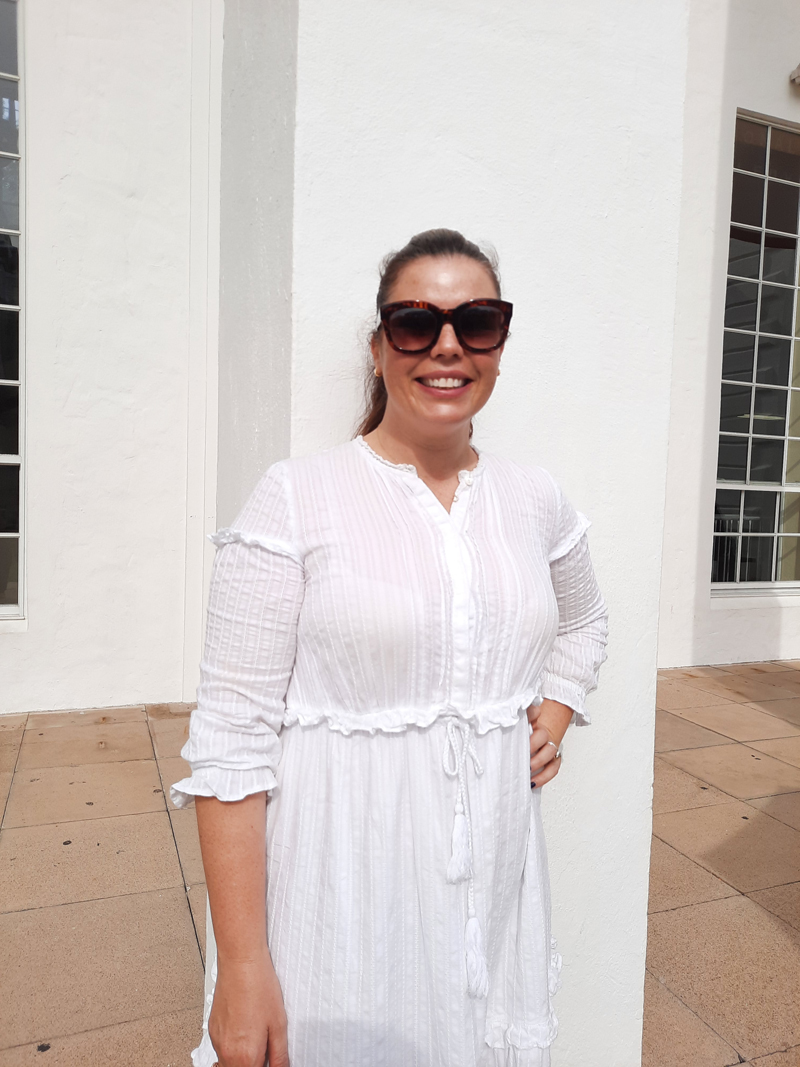 In the UK, her band won two Best Band Awards. Currently performing with her husband, James Gregory, at the Lido Complex, Elbow Beach Hotel in Paget, during the season we were treated to an hour of good music with songs for a lunchtime crowd. Somehow, Graham Mawer, Cultural Liaison and Development Officer Department of Community and Cultural Affairs has had a golden touch with selecting perfect summer days for the many 'Creatives Live!' musical performances held in the City of Hamilton.
Mohawk Radio Unplugged consists of Mia and her husband James Gregory, an accomplished and very confident guitarist, who is able to play acoustic, rock, music like: Guns 'n' Roses, or Fleetwood Mac in their extensive repertoire. Mia, with her winning smile, friendly appeal and contact with the audience, is the honey in the group. James left all of that to her as he demonstrated his expertise in every song. But there was a surprise. With songs like Don't Go Chasing Waterfalls by TLC, Son of a Preacher Man by Dusty Springfield, Sitting On The Dock of the Bay by Otis Redding, Simply The Best by Tina Turner, and Don't Worry About A Thing by Bob Marley, to name but a few, with her beautiful voice and his musical accompaniment, the duo held the crowd in the palm of their hands.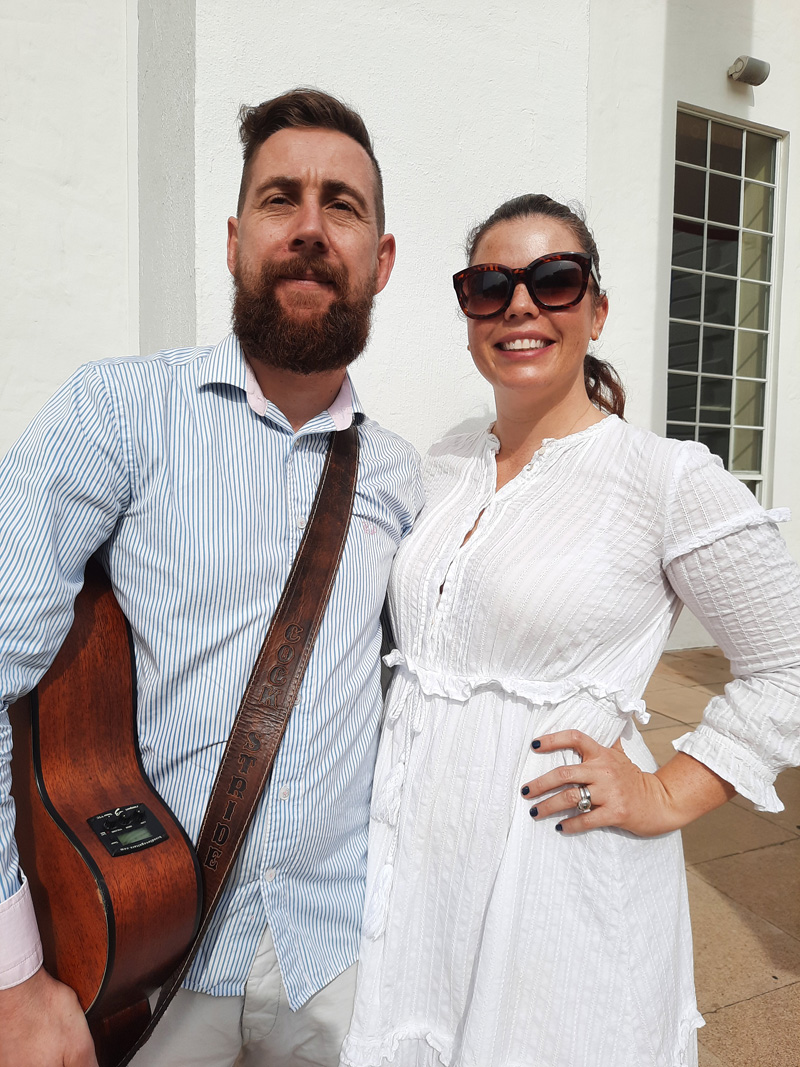 And just when you thought they had reached an insurmountable summit of their performance, along came their 3-year-old son, Gunnar, with his grandmother [his agent] and he jumped into mom's arms, clearly introduced himself and then sang backup vocals to the delight of the crowd.
With a seamless presentation comprising of many highlights, this delightful afternoon culminated without a hitch. Shelly Thunder provided the sound system. Well done, Department of Culture, for providing an opportunity for Bermudian musicians to perform! I have no doubt we will be hearing more from Mia and James – and hopefully Gunnar – in the future.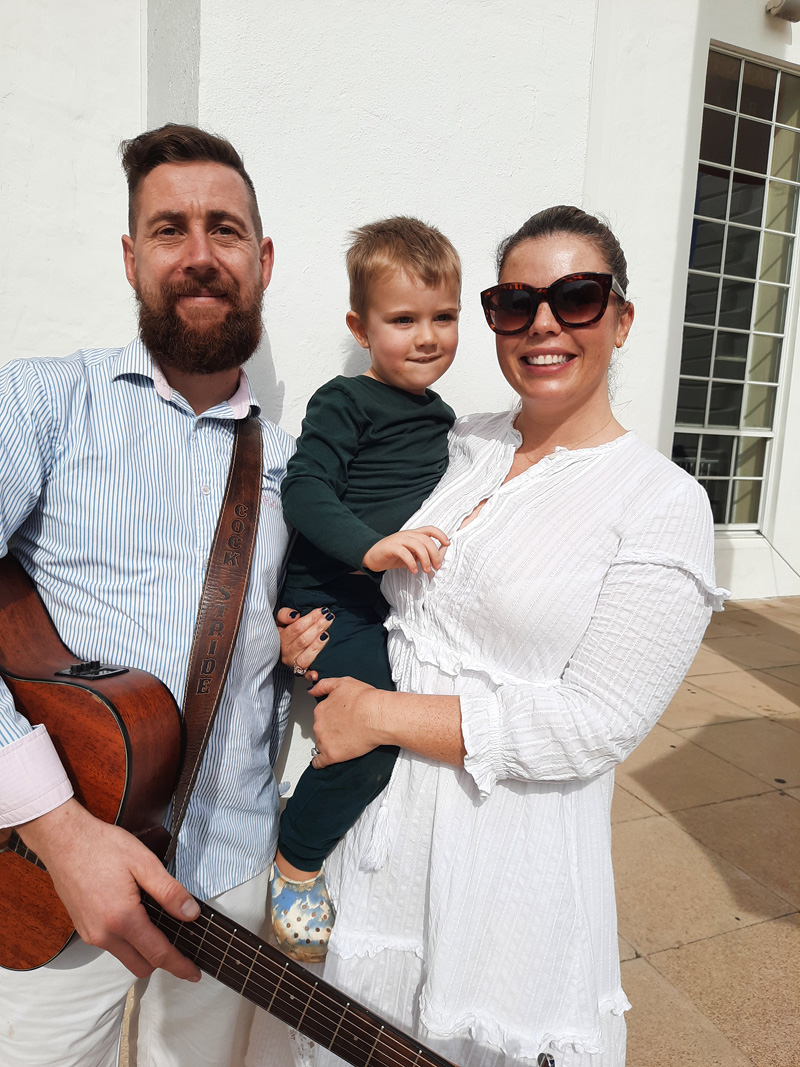 - Dale Butler is the Professor of Local Music. He has authored several books, documentaries and "Legacy Insights" on local entertainers, teachers and noted personalities. He will shortly be opening a "House of Culture" and can be contacted at 595-9841 or daledbutler@gmail.com .

Read More About
Category: All, Entertainment, Music, News