Bermuda may be best known for our beautiful pink sand beaches, but the island is also home to a number of unique wetlands, with seven such areas deemed to be 'Wetlands of International Importance' or 'Ramsar Sites.'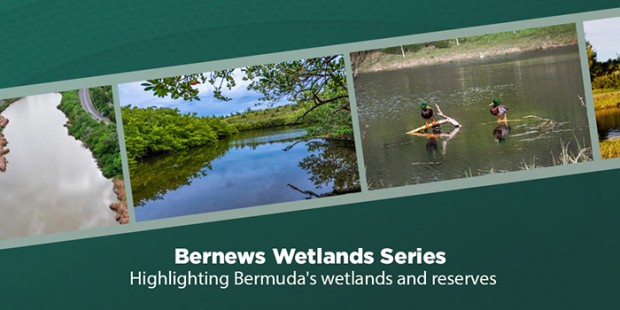 Playing host to unique and endangered species, the wetlands have been described as "marshy savannah, mangrove swamp and peat marsh forest" and "brackish lagoon with fringing mudflats and salt marshes," with the Department of Environment and Natural Resources noting that the wildlife calling the areas home include endangered crabs, endemic killifish, wintering waterfowl and more.
In order to highlight some of Bermuda's lesser known natural delights, starting tomorrow, Bernews will host a special five-part series providing a look at these areas, incorporating photos, 360 degree tours and video; and on February 2, we will host a 'virtual walk' around some of the wetlands at 8.00pm here on Bernews.com plus our Facebook, Twitter and YouTube channels.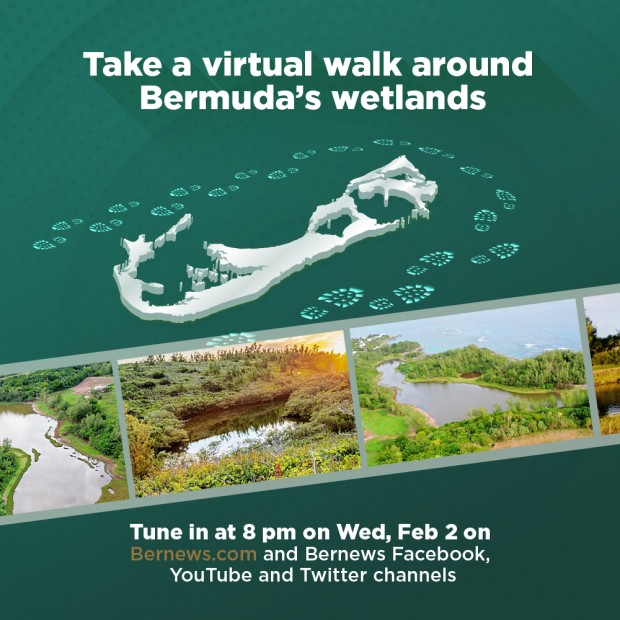 The series is timed for 2022 World Wetlands Day, with the United Nations noting that "World Wetlands Day, celebrated annually on 2 February, aims to raise global awareness about the vital role of wetlands for people and planet."
According to Ramsar's Global Outlook on a worldwide scale "wetlands are our most threatened ecosystem, disappearing three times faster than forests" with "35% loss globally since 1970."
The website adds, "Wetlands are our most effective land-based ecosystem for addressing the climate crisis. Coastal wetlands such as mangroves sequester carbon up to 55 times faster than tropical rainforests."
According to the Department of Environment and Natural Resources, "The UK signed the Ramsar Convention on May 5th 1976 and extended the adoption of this treaty to its Overseas Territories including Bermuda. To date the UK has 168 designated Ramsar sites, [more than any other signatory country], 7 of which are in Bermuda."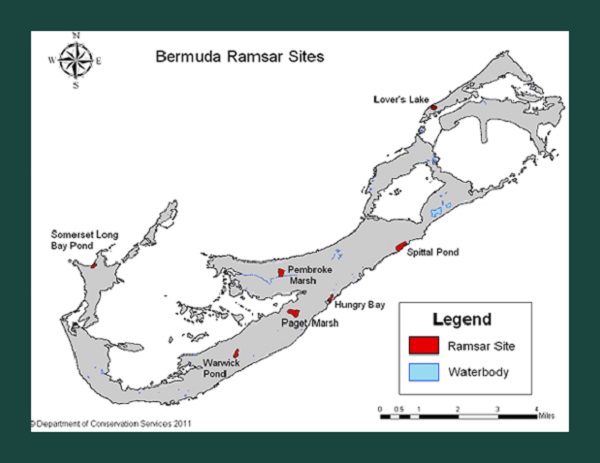 The seven 'Wetlands of International Importance' in Bermuda are Hungry Bay Mangrove Swamp, Lover's Lake Nature Reserve, Pembroke Marsh East, Paget Marsh, Spittal Pond, Somerset Long Bay Pond, and Warwick Pond and over the next few days we will take a look at some of them, providing a view of an lesser known aspect of the island's natural beauty.
Read More About
Category: All, Environment, News