The Marketplace has added two more Bermuda-themed reusable bag collection; one featuring the island's iconic Gombeys and another featuring the Royal Poinciana tree.
Late last year, MarketPlace announced it would be "offering a 10-cent discount for each reusable bag presented and used at checkout as part of an overall commitment to becoming a more eco-conscience organisation."
At that time, the company  said, "Customers will get 10 cents off their bill for every reusable bag they use when they visit any MarketPlace or Price Rite store. There are no plans to charge for current brown paper bags.
"As part of the discount offer, The MarketPlace has rolled-out its own line of Bermuda-themed reusable grocery bags made with post-consumed recycled plastic. The reusable bags are available for purchase for $1.99 with new designs set to be released in early 2022."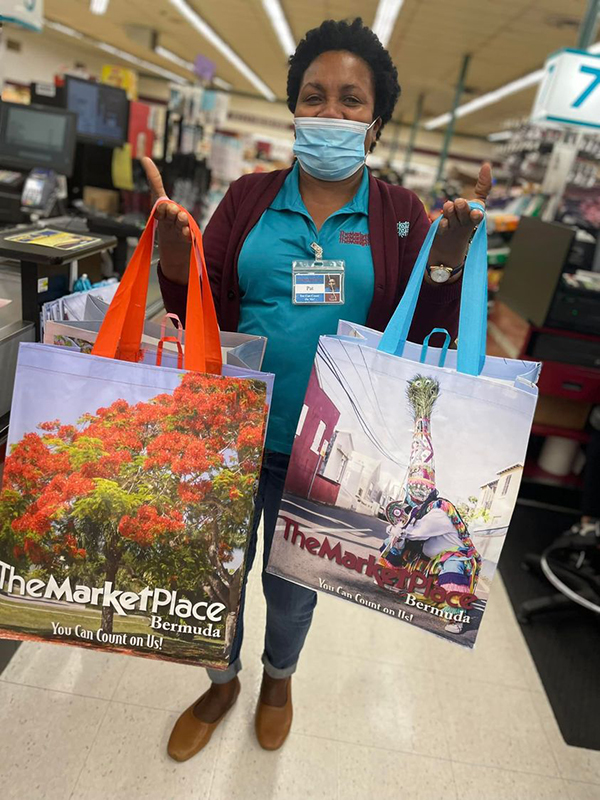 Read More About