May is Heritage Month, and for the first time since 2019, the Department of Culture will be "reintroducing in-person events to highlight and celebrate Bermuda's culture and heritage."
This month residents and visitors will be invited to participate in cultural lectures, a heritage conference, float making displays and of course the most anticipated event, the Bermuda Day Parade, which takes place on May 27.
The Bermuda Day and Heritage Month theme is "Togetherness", and recently, Minister Peets noted that, "We chose this theme because despite the challenges we've faced since the pandemic, the truth is that we are a community who relies and depends on one another.
"Our Heritage Month theme gives each of us the opportunity to think about what binds us together. More importantly, how do we celebrate and support one another and what value do we place on what we can accomplish together as a country."
The Minister said that so far "he's been pleased with the level of feedback and interest that residents have expressed in participating in the Heritage Month and Bermuda Day activities, particularly the parade."
He said, "After a two-year absence, our signature annual event, the Bermuda Day Parade will return. Currently we have around 20 groups that we expect to participate with more signing up.
"Bermuda can expect to see the signature floats, drum bands, dance groups, music trucks and of course our celebrated Gombeys, so it should be a full day for all to enjoy. The public can also expect to see start to finish live coverage of the Bermuda Day Parade via CITV [One ch. 2 and Wow ch. 102] and on the Government's Facebook page."
The Parade will be live streamed on CITV, Bernews & our dedicated holiday website BDADay.com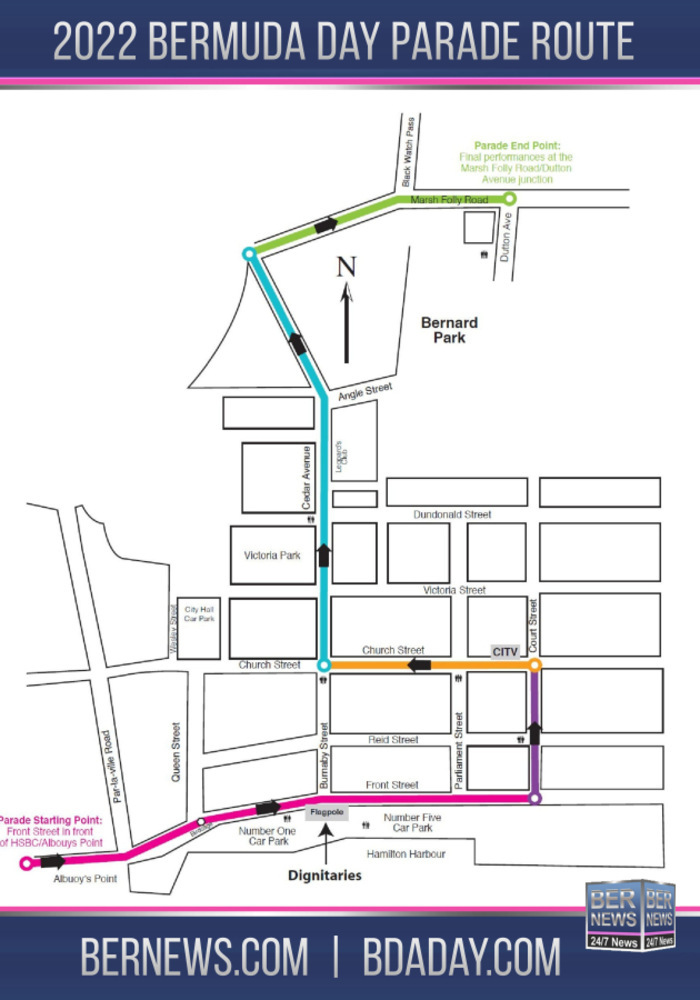 Minister Peets continued, "I'm also pleased to share that our Bermuda Cultural Conference for industry stakeholders will take place in person, on Sunday, May 15. And we have a dynamic panel of guests who will each share presentations and discussions centered around our Heritage Month theme."
Additionally, the Department of Culture is hopeful that the popular Mini-Float Challenge can take place again, in collaboration with Kaleidoscope Arts Foundation.
Minister Peets added, "This activity was a hit with the community last year and saw members of the public building their own floats at home, with the best floats being awarded prizes. Please email culture@gov.bm if you would like to participate.
"And Heritage Month will also incorporate the very popular Creatives Live! outdoor concert series on the City Hall steps, with guest artists to be named in due course."
A spokesperson added. "More details of these and other Heritage Month events will be shared over the next several days. For more information on how to be a part of the Bermuda Day activities, please email culture@gov.bm or call the main office on at 292-1681."

Read More About
Category: All, Entertainment, News