[Written by Stephen Wright]
Reggie Lambe hopes to become Bermuda's most capped player as he closes in on Damon Ming's record of 43 appearances.
Lambe has been capped 42 times by his country and expects to surpass Ming's tally during Bermuda's Concacaf Nations League campaign, which starts next month.
Ming, who at the age of 43 still turns out for Premier Division side Somerset Trojans, played for Bermuda between 2003 and 2016.
Bermuda play Haiti at the Flora Duffy Stadium in their opening group B match of League B on June 4 before away games against Guyana on June 7 and the Dominican Republic four days later. They will take on Montserrat at home on June 14.
They will meet the same four nations during the second window of group matches in March next year.
"I'm always hungry to represent Bermuda," Lambe told Bernews.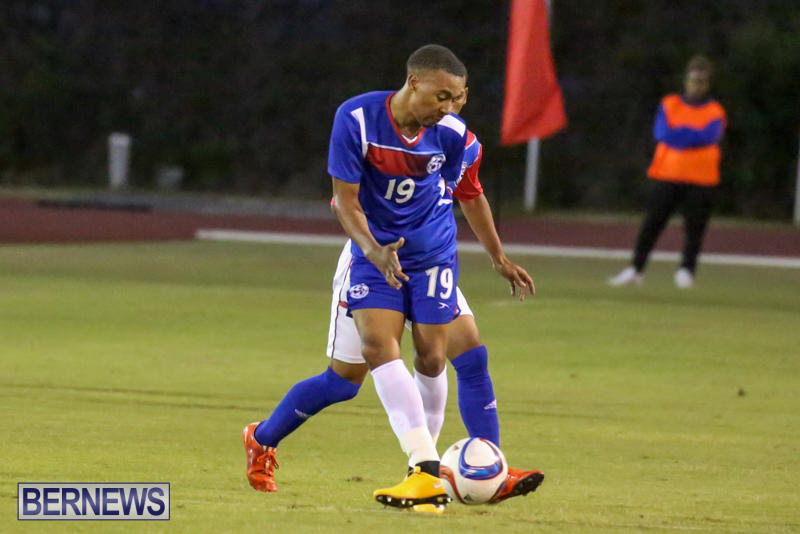 "It will be a real achievement to pass Damon's record, especially as the Bermuda team have always been a big priority for me. Whenever they have called, I've been there."
Bermuda must top their group to guarantee qualification for the Gold Cup next year. They will also have an opportunity to reach the tournament via the Gold Cup preliminaries should they finish runners-up.
Lambe was part of the squad that made history by reaching the Gold Cup for the first time in 2019.
The 31-year-old, who made his international debut aged 16 against St Kitts and Nevis in 2008, believes he can play a vital role in helping develop the island's younger national team players.
"We have a lot of younger players with great potential," he said. "If we can keep the older group like me, Nahki [Wells] and Danté [Leverock] around, we can pass on our experience and knowledge.
"I think we can do even better than we did at the Gold Cup [in 2019].
"Even when I've retired, I think I will stay in and around the national team programme. I want to help Bermuda be successful."
After a professional career at clubs such as Ipswich Town, Mansfield Town, Carlisle United and Cambridge United in England, and Toronto FC in Major League Soccer, Lambe joined English non-league side Stowmarket Town midway through the 2020-21 campaign.
He said his decision to play part-time has allowed him to devote more energy to his new clothing label, Nineteen-Twentyfour, and spend more time with his four-year-old daughter Aliana.
"It's a step down from playing in the Football League, but I wanted to spend more time with my daughter, and the club is close to where I live in Ipswich," said Lambe, who helped Stowmarket finish fourth in the Isthmian League North Division this season.
"I didn't want her to have to keep making new friends whenever I moved somewhere else.
"It was more about making sure my daughter is settled and giving her the best chance of stability."
Despite losing 3-1 on aggregate to Brentwood Town in the play-offs, Lambe believes the future is bright for the Suffolk-based outfit.
"We get a lot of fans home and away, and they have really accepted me at their club," he said.
"It's a decent level. Sometimes players are only at this level because they have other commitments. They often can play at a higher level.
"It's a good group, and I want to try and help the younger players reach the level I was able to reach."
Lambe said he hopes to persuade his Bermuda team-mate, Willie Clemons, to remain at Stowmarket for at least another term after his impressive first season in which he netted ten goals.
"Willie has been a quality signing, and it was great having someone I could relate to off the pitch," added Lambe, who also scored ten goals this season.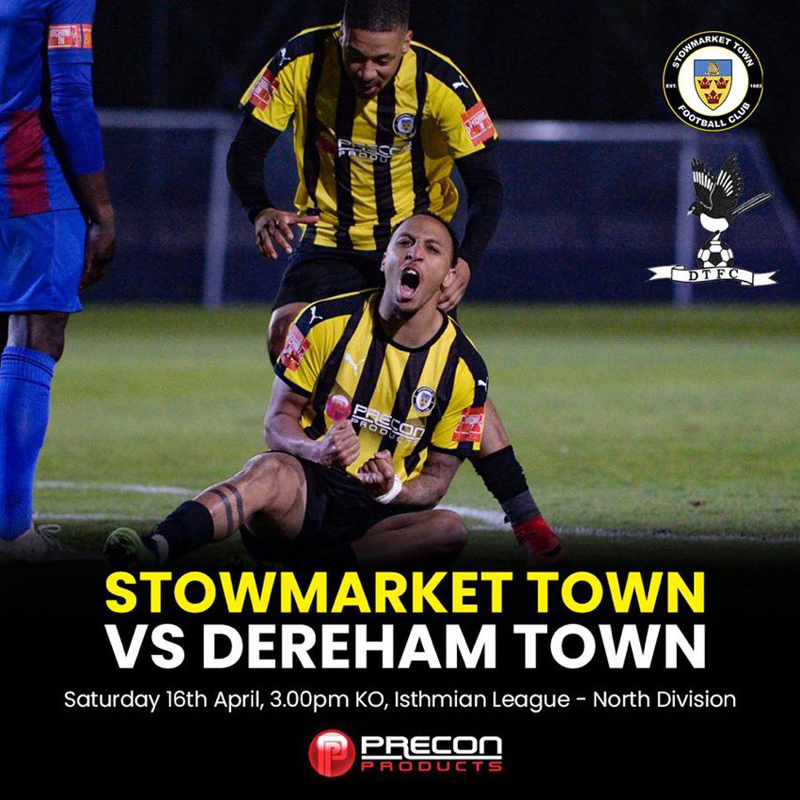 "I'm trying to convince him to stay for another season, but he's younger than me and has big aspirations. He has ambitions he wants to tick off."
Tickets for Bermuda's home matches against Haiti and Montserrat are available at PTix.bm. General admission tickets are $30 for adults and $20 for seniors and children under 12. Early bird tickets are $20 [adults] and $10 [seniors and children] until Friday.

Read More About