The Ministry of Public Works Department of Public Lands & Buildings is looking for "expressions of interest" for the redevelopment and use of Teucer House on Cedar Avenue.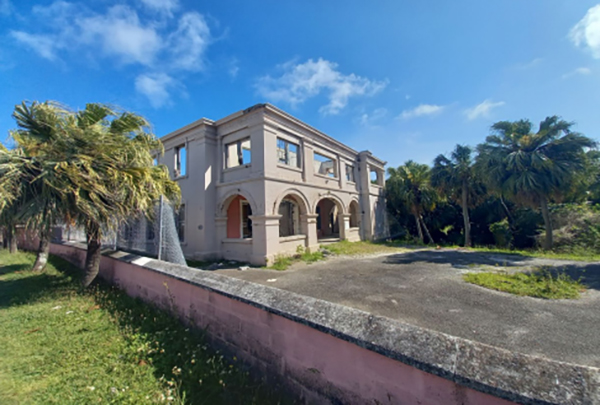 The call for expressions of interest for redevelopment and use says, "Teucer House [3 Cedar Avenue] is highly visible on the main route into Hamilton by the Tennis Stadium. It had an outbreak of fire in 2013 which destroyed the roof and the upper floors; and has since been vacant. The building is at the moment derelict, but the site has potential for reuse either by refurbishment or redevelopment.
"The site/building has recently been cleaned up and prepared for redevelopment. The existing structure is meant to be retained as part of a proposed redevelopment scheme for which full Planning/Development permit has been granted. The approved drawings will be made available if any interested party would like to adopt them.
"The property was built in 1903 as a private residence; and was later acquired by the Bermuda Government in 1955. It was used for a Health Clinic and an office for Teen Services. The property has been retained by the Government in anticipation of its great potential for diverse uses.
"The property is located on Cedar Avenue [a main route into City of Hamilton] and bounded on the east by a bank of woodland/nature reserve which forms part of the property. The Pembroke canal passes under the site and Cedar Avenue [across from east to west]. Bernard's Park is located on the East and the Dellwood Middle School property on the South East."
Read the full notice here on the Bermuda Government website.
Read More About