[Written by Stephen Wright]
Bermuda triathlete Tyler Smith claimed a medal at the Central America and Caribbean Championships in Punta Cana, Dominican Republic, on Saturday [May 13].
Smith finished the sprint-distance race – 750-metre swim, 20-kilometre bike and 5km run – in 50min 08sec. His splits were 8:42, 25:35 and 14:26.
"I went all in to give myself a chance at the overall win, but the cushion I built up on the bike evaporated as I followed the lead moto the wrong way into T2 [transition two]," Smith wrote on Instagram.
"Realistically, the gap wouldn't have been enough to hold off most of the top runners anyway. Still, it's been a pleasure to be able to represent Bermuda in our regional championships in the Caribbean."
The race was also part of the Americas Triathlon Cup in which Smith finished tenth overall.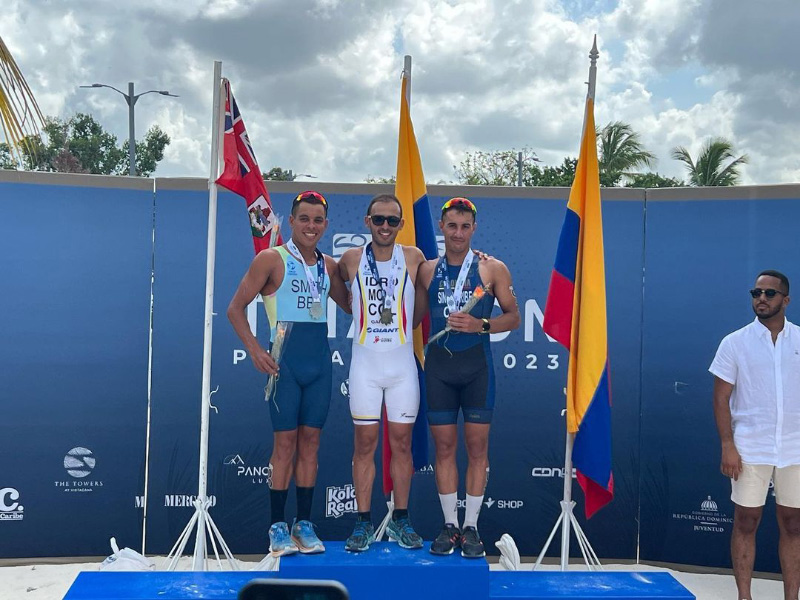 Read More About