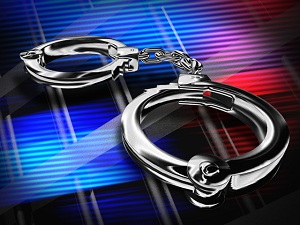 The Bermuda Police Service has confirmed that Mr. Jahmel Glen Blakeney has been arrested in New York, USA , on charges of Attempted Murder and Firearms offences that occurred in Bermuda.
The arrest is in relation to the attempted murder of Ms. Renee Kuchler and Mr. Shaki Minors, who were shot multiple times as they left a movie cinema at Southside, St. George's on Friday 13th November, 2009. Mr. Blakeney was arrested at the time of the offence and later bailed while forensic evidence was processed.
Mr. Blakeney never answered Police bail. Enquiries revealed he left the Island on November 30, 2009, and was tracked by the Bermuda Police Service to the New York region of the United States.
An extradition request was prepared by the Bermuda Office of the Director of Public Prosecutions, and served on the Justice Department in the USA through diplomatic channels.
Today's arrest marks months of protracted Police investigations and significant efforts by the DPP, and it is anticipated that Mr. Blakeney will be before Bermuda courts in the near future to face the charges laid against him, and a co-defendant Sanchey Grant who has already been charged.
Read More About