While the worst of Hurricane Igor is still yet to come, we are receiving multiple reports of boats breaking free from their moorings and slamming against the rocks. The Government tender boat "Bermudian" broke from its moorings in St George's . The buoy to which it was attached is still in its original location but the boat is being slammed by the surf against the shoreline. Depending on the amount of damage received, it may not be available to tender passengers of the visiting cruise ship Veendam if she comes in this Tuesday. The boat is pictured below [Photos by Only the Best]:
The photo below, by Lucinda Spurling, shows the tender just prior to breaking free: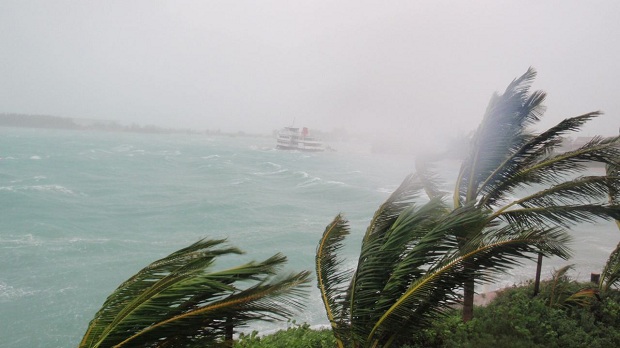 Pictured below is a sailboat on the rocks of Mangrove Bay, Somerset. This photo is from this morning, so one can assume the boat has been getting battered against the rocks all day.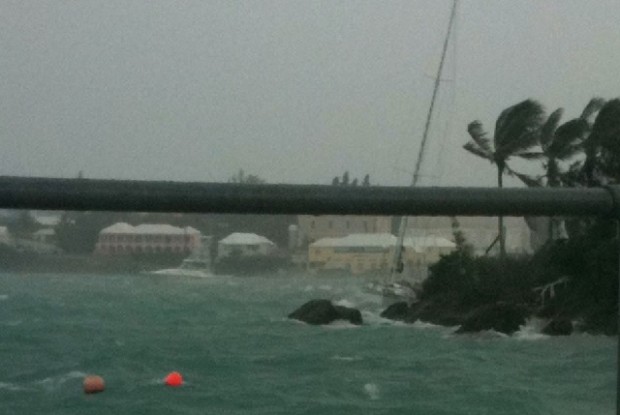 The photo below was taken at noon today, and shows boats in the Great Sound. Weather conditions make it hard to see what was happening: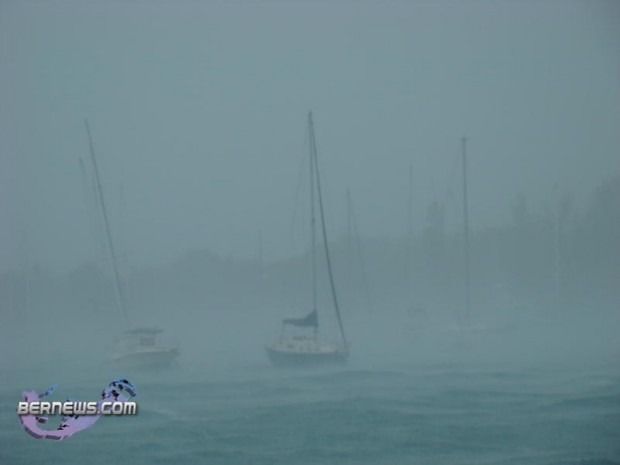 A Somerset resident tells us "Dockyard Is taking licks", and that one boat has been basically destroyed. In addition we are receiving other reports, without photos, of boats breaking free in the west, east and central. For our continous live blogging coverage of Hurricane Igor click here.
Read More About