[Updated with accident report] Quite a few residents are today [Sept 30] discussing the recently added speed bump in Flatts, which caused traffic to flow through the area fairly slowly this morning. We have been made to understand that the speedbump, pictured below, may possibly be made wider due to complaints from some commuters that their cars scraped when traveling over it.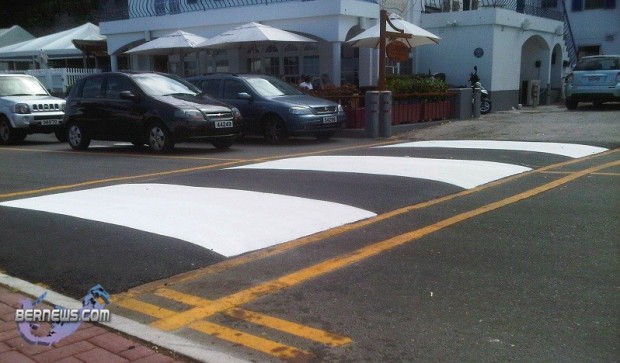 As of this afternoon, work is ongoing on the speedbump in Flatts, with the photo below taken at 2:30pm today appearing to show the speedbump being made larger: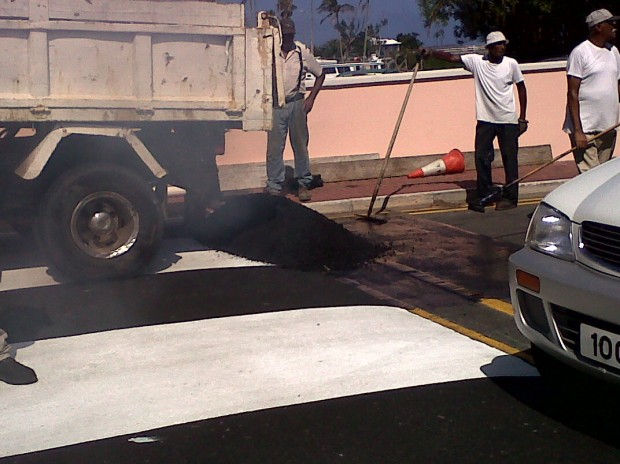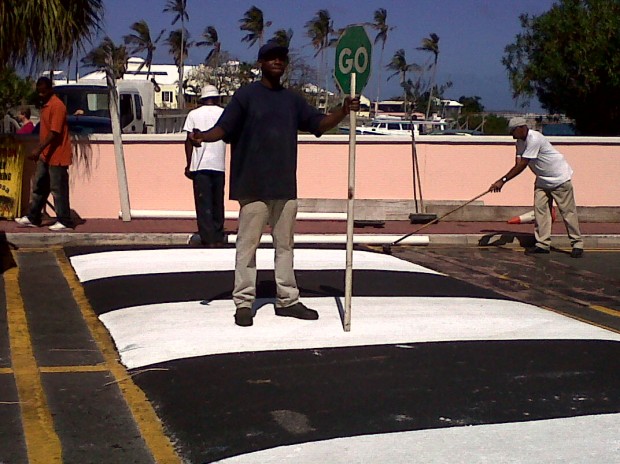 The East End has also seen the arrival of a new speed bump, with a new one appearing yesterday in St. George's: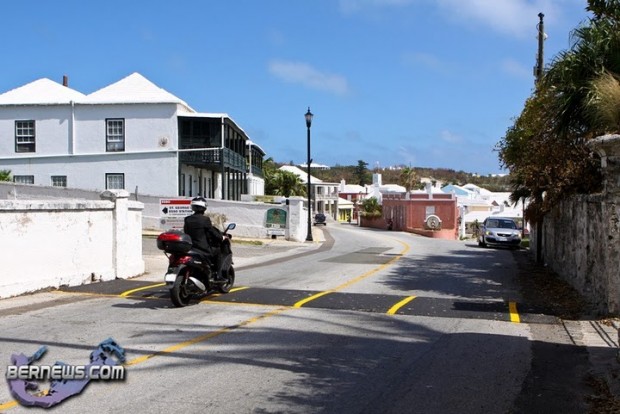 Around 12 noon today Works & Engineering were spotted putting up an additional speed bump outside St. George's Police Station: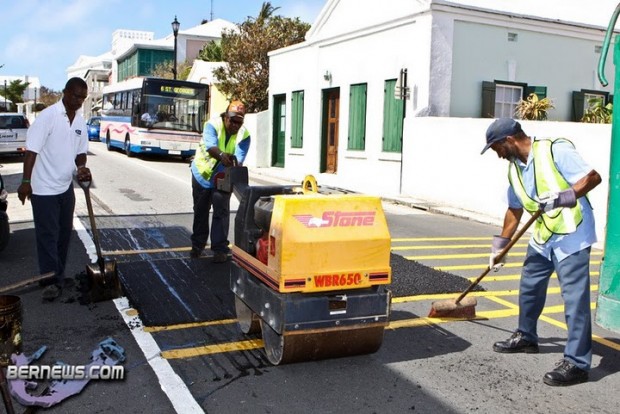 They are placing the bump on top of a previously laid set of raised lines.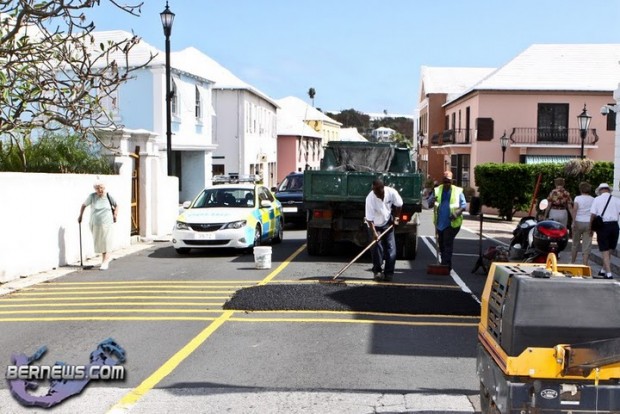 Update 5:45pm: As of 5:30pm, traffic was going very slowly and backed up hundreds of feet coming from the Hamilton side. The speedbump is now bigger [wider] and as of 5:30pm, back to being all black.
Update 6:13pm: There has been quite a lot of talk about an accident occurring due to the Flatts speedbump. It appears that the official police statement below correlates to the accident said to have taken place.
At 8:55pm on Wednesday, Police responded to a reported single vehicle road traffic collision resulting in injury on North Shore Road in Smith's parish. It appears that a motorcycle was traveling through the Flatts area when the rider, a 20 year old Warwick woman, lost control. As a result she was injured and taken to King Edward VII Memorial Hospital via ambulance for treatment; however her injuries were apparently relatively minor. She is currently in stable condition on a general ward at the hospital."
Update 8:14pm: Official statement just released by Government addressing the speedbump:
The Ministry of Works and Engineering is appealing to motorists to slow down as they travel over the new speed humps introduced yesterday at Flatts Village.

Rumble strips were installed earlier this year in response to area residents and businesses who wanted to encourage motorists to reduce speed as they travelled through the Flatts Village area and the new speed humps are an additional measure to ensure the safety of the motoring public.

The speed hump is the same device used on Par-la-Ville Road in Hamilton and the Highways section of the Ministry is reviewing the safety features of the new device as motorists make their transition to navigating the speed hump.

New road markings have been introduced to make the speed humps more visible and also speed hump signs to warn motorists that speed bumps are being used in this area.

The Ministry reiterates its appeal to the motoring public to exercise care and caution and above all reduce speed as they travel through Flatts Village.

The Ministry remains grateful for the motoring public's cooperation in this regard.
Read More About