Today [Nov 7] saw the second week of the Olde Towne Market in St. George's continue on a great path with the addition of more vendors. Well known local farmer Tom Wadson made his first showing at the market, with a variety of fresh vegetables, poultry, meats and eggs available. Young entrepreneur Jazmyne Saltus was seen busy creating her personal line of jewellry. The Hebrew National hot dog stand was also seen doing a brisk business with popcorn and cold drinks served.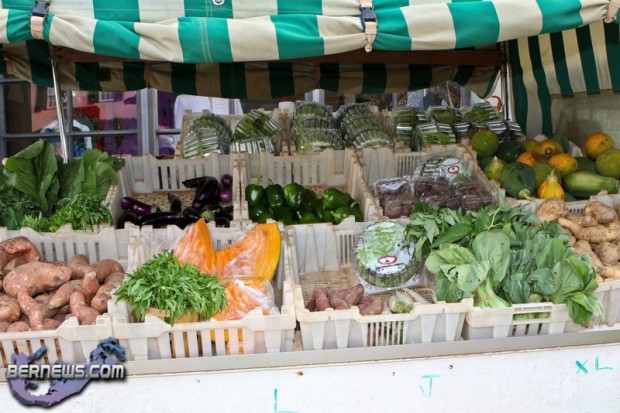 Children were kept entertained with a fun castle being run by All 4 Fun. Other vendors also came out today, and additional vendors are welcome to sign up, please call 296-6185 for further information.
Area stores again opened in support of the market and hope to increase their sales leading up to the Christmas season. For photos from last week's market click here. The markets will run every Sunday from 2pm-6pm until December 19th.
Photos by Only the Best, click to enlarge:
Read More About