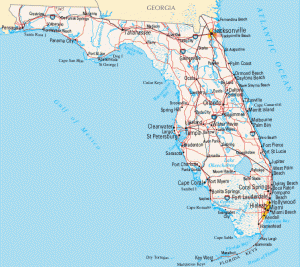 Three Bermuda-based reinsurers have reached agreements with the Florida Office of Insurance Regulation to participate in the state's insurance market under modified regulatory terms, according to the National Underwriter.
Ace Tempest Reinsurance Ltd., Hiscox Insurance Company (Bermuda) Limited, and Partner Reinsurance Company Ltd. will be allowed to post reduced collateral while doing business in Florida.
Reinsurance companies based outside of the United States previously had to provide full collateral in Florida to do business there. But legislation passed in the state two years ago allows a reinsurer to post reduced collateral as long as it is highly-rated and financially sound. US reinsurers post no collateral.
Previously, OIR spokeswoman Brittany Benner said the measure was meant to attract private capital to Florida,. The state hopes more foreign reinsurance carriers will follow to take on Florida's massive catastrophe risk and lower costs for insurers. Bermuda-based XL Re Ltd., Germany-based Hannover Re, and Hannover Re's Bermuda subsidiary have previously reached similar agreements with Florida.
Recently Bermuda reinsurers were accused of recklessly profiteering from Florida's deadly 2004/2005 hurricane seasons in a highly critical newspaper report.
The story, headlined "Bermuda Controls Floridians' Insurance Rates", was privately described as a "hatchet job" by Bermuda industry insiders. The Association of Bermuda Insurers & Reinsurers as well as the reinsurance industry's Washington lobbyists and a Florida consumer protection group have since condemned the "Sarasota Herald-Tribune's" account of the role Bermuda reinsurers play in setting hurricane-prone Florida's home and business owners' insurance rates.
Read More About