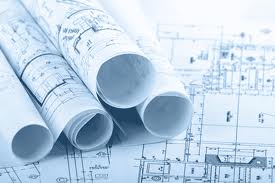 Parliamentarians will discuss the Tucker's Point Special Development Order in the House of Assembly later today [Feb. 28] in what Opposition MP Cole Simons has said is likely to be "one the most controversial debates we have had in some time."
The SDO and the full plans for the proposed expansions of the Rosewood Tucker's Point Hotel & Spa — which appear below — have been a flashpoint for controversy since being unveiled by Environment, Planning & Infrastructure Minister Walter Roban last month.
"An SDO enables the Minister to respond to development needs that are of strategic, national importance or priority, and for which the Development Applications Board does not have the authority to grant planning permission," said Mr. Roban at the time. "The key is how we use them. SDOs are regarded, by their critics, as a way to circumvent the normal planning process, but they are, in fact, an important tool for the Minister to respond to strategic, national issues and to the development needs of the day.
"The Tucker's Point Resort Residential Development is one of those developments which urgently needs an SDO."
Tucker's Point argues its continuing financial viability hinges on approval of the SDO which would allow for the expansion of the hotel and the construction of up to 78 private homes on the ecologically sensitive 240-acre East End property.
"This Government is listening, and is very cognisant of the delicate balance a society must have to maintain quality environmentally enriched open spaces and sustainable economic viability," said Tourism & Business Development Minister Patrice Minors, explaining why Government backed the multi-million dollar proposal. "However it must be understood that in order to compete and cope in this current climate Governments and tourism authorities around the world have had to readjust the way that they position their tourism product."
But environmental groups including the Bermuda Environmental Sustainability Taskforce [BEST] and the Bermuda National Trust have both criticised the environmental impact the re-development will likely have on land zoned as conservation areas,  charges Government has adamantly denied.
And Citizens to Uproot Racism In Bermuda [CURB] says the five-star resort's proposal will also aggravate historical and cultural sensitivities relating to the development of Tucker's Town as an exclusive enclave for wealthy tourists in the 1920s, another allegation Government has attempted to refute.
Both the UBP and the Bermuda Democratic Alliance have condemned the scale of the Tucker's Point proposal and are expected to speak out against the SDO during today's Parliamentary debate.
The Tucker's Point Resort Residential Development Hamilton and St. George's Parishes Special Development Order 2011 as tabled in the House of Assembly is below, click 'Full Screen' for greater clarity:
The maps are below, click 'Full Screen' for greater clarity. Once in Full Screen mode, there is a 'zoom' feature, which will enable you to view the details more closely:

>
Read More About
Category: All, Environment, News, Politics