Taylor Ashley Bean has been offered an athletic scholarship to Virginia State University, and signed the letter of intent yesterday surrounded by her very proud father, sister, coach and BTFA officials.
One of the island's top young track and field athletes, Ms Bean has competed in a total of six Carifta Games, winning a bronze medal last year in the 3000m. The current BTFA Cross Country Champion, she is also the winner of the 2011 Outstanding Teen Awards in Sports, and the Front Street Mile winner in 2010 and 2011. A well rounded young person, Ms Bean achieved a total of 7 GCSEs while at Warwick Academy.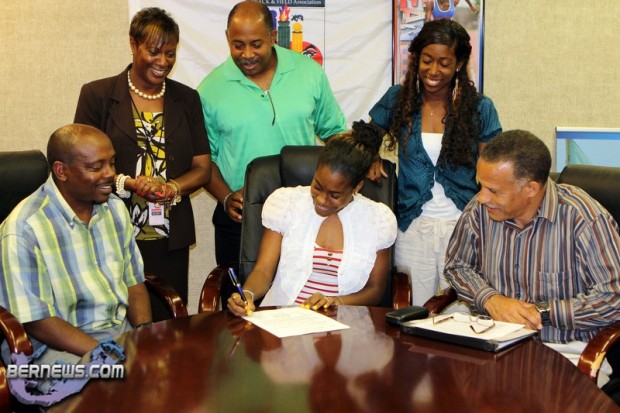 Coach Gerry Swan said, "She is the wonderful product of loving, responsible and attentive parents – Mr. Wayne Bean and her mother, the late Mrs. Tammy Bean who died just over two years ago – and a very caring, 'tell-it-like-it-is' older sister, Alexis."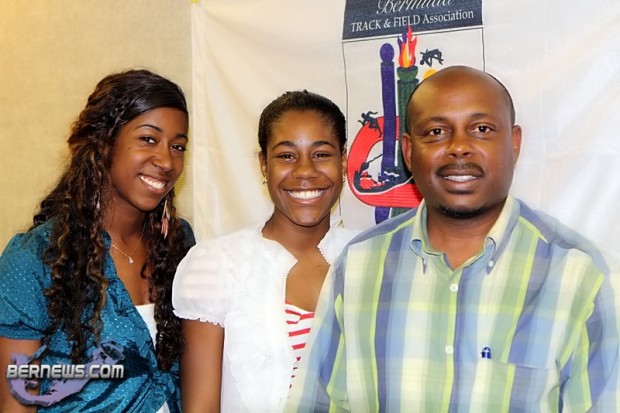 "Bean and her family have every right, and deserve, to feel proud of this significant occasion – an occasion when Taylor-Ashley Bean will sign the documents to a four year athletics scholarship offered her by Virginia State University," continued Mr Swan.
Read More About