Bermuda's Taylor Ashley Bean topped an 80-strong field to win the CIAA Cross Country Championships in North Carolina, racing across the line in a time of 18:58.37.
Bean, competing for Virginia State University [VSU], was the defending champion and retained her title with her team taking second place overall at the meet on Thursday [Oct 24].
Bean [third from left] along with her teammates in a photo courtesy of VSU: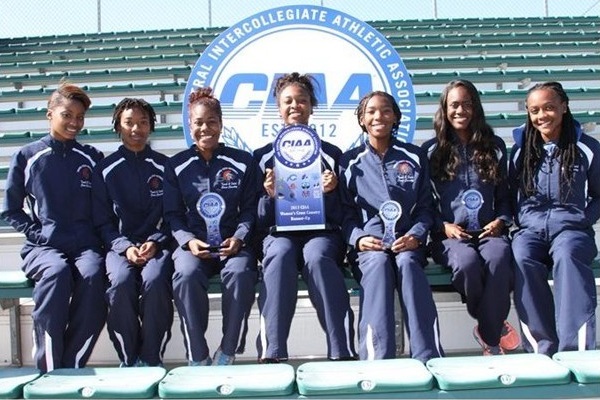 St. Augustine's won the overall team prize with a total of 29 points, followed by Bean's Virginia State with 69 points, Winston-Salem State was third with 76 points, Lincoln was fourth with 92 points, and finishing fifth was Virginia Union with 183 points.
VSU Head Coach Jason-Lamont Jackson said, "I told the women, when you run your fastest time of the year and we finish second, you have to tip your hat to the champions; there wasn't any more we could have given.
"Our expectations are that of a Championship every time we compete, so I couldn't be more proud of these women and how hard they worked to accomplish what we did this year!"
Bean is the holder of multiple Bermuda records, has won multiple medals while representing Bermuda in international events and is attending VSU on an athletic scholarship.
Read More About