[Updated] Two people were arrested a short while ago this afternoon [July 28] following an incident in the area of the BeachFest Celebrations at Horseshoe Bay Beach.
The Police confirmed that they responded to a report of a disturbance at Horseshoe Bay Beach, and that two people were arrested and remain in custody. A heavy police presence remains, and police said inquiries into the incident are ongoing.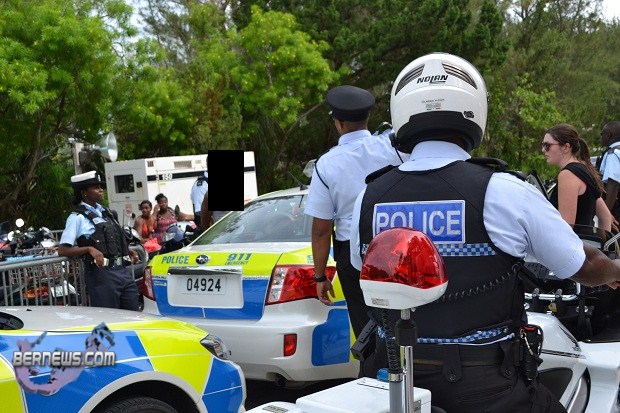 We unofficially understand the fight may have been a 'town vs country' issue. Police were seen to arrest two persons [one pictured above], and bystanders said that others who may have been involved in the altercation left the scene on motorbikes.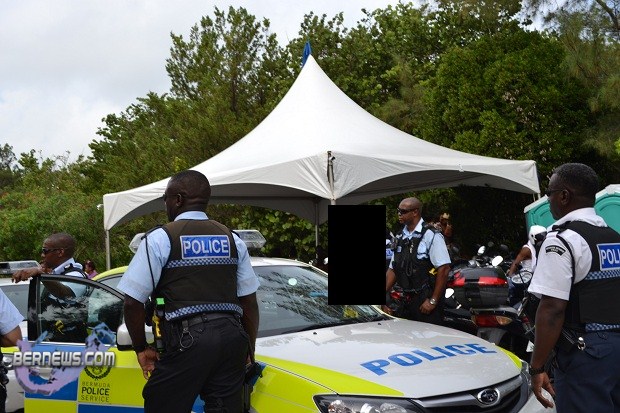 The Annual BeachFest Emancipation Celebration is taking place this afternoon at Horseshoe, with scores of locals out enjoying themselves. The party has continued on, and police said enquiries into the incident are ongoing.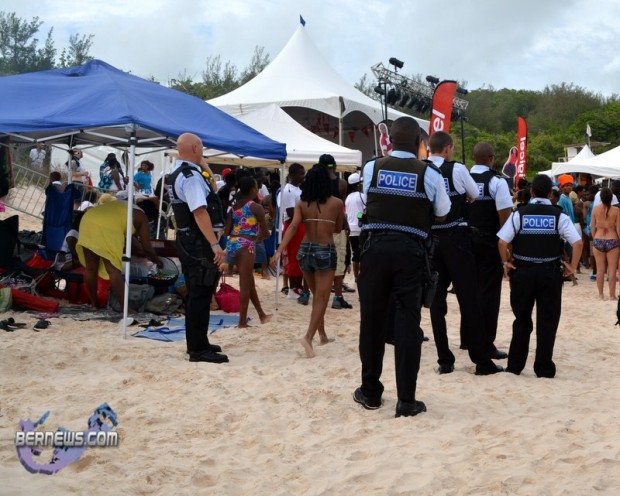 Update 9:30pm: It appears there was another incident at BeachFest – girls fighting -and the event has shut down early due to what we understand were safety concerns. Promotional material had stated the event was scheduled to go on until 2am.
Update July 29: Police confirm they shutdown BeachFest at 8:30pm. A police spokesperson said, "Police were called to Horseshoe Bay Beach yesterday after receiving a report of a disturbance. Upon police arrival 2 males were taken into police custody, processed and detained at Hamilton Police Station and Police in the abundance of caution shutdown Beach Fest at 8:30pm without further incident."
Read More About