Culinary student Michiko Campbell isn't flying the flag for Bermuda at his Florida university — instead, he's flying his kite. And getting lots of attention for doing so.
The 22-year-old aspiring Bermudian chef, who is entering his last year at Johnson and Wales University [JWU] in North Miami, took part in the campus' World Celebrations Day last week.
Mr. Campbell made a seven-foot kite decorated with pictures of fellow international students at JWU and images of Bermuda — one in 3D. His entry won first place in the competition involving overseas students representing their respective countries and he received a cash prize for his effort.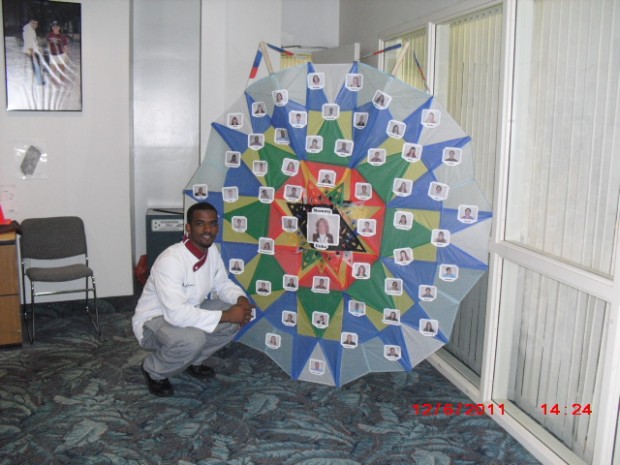 Both the dean and president of JWU stopped by Mr. Campbell's kite display and were so fascinated they both said they wanted to visit Bermuda.
Mr. Campbell handed out lots of Bermuda-related souvenirs including maps, pens, pencils, pins, bracelets, and mini-flags he collected from the Department of Tourism when he was on the island last month and he also received some items from the Bermuda Tourism branch in New York which were sent to him once he returned to Miami.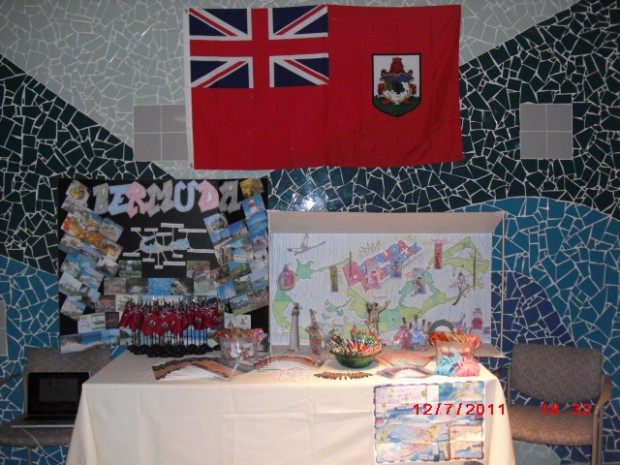 He will receive his bachelor's degree in culinary arts in May 2012.
Earlier this year, spending his first Good Friday away from home, Mr. Campbell introduced the Bermuda kite-flying tradition to his college. He made two six-foot kites and flew them on the campus, fascinating fellow students and the faculty.
Read More About