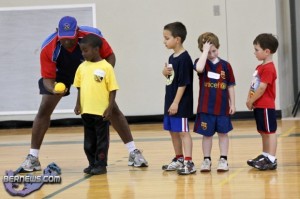 The free Bermuda Cricket Board  [BCB]  Pee Wee "Have-a-go" Cricket Program for children aged five to seven gets underway at the Berkeley Institute Gym on Saturday [Mar. 17 ]
The programme will wind up on April 14, 2012. Sessions will run as follows: five-year-olds – 1.30pm – 2.30pm, six-seven-year-olds – 3.00pm – 4.00pm
During the session, the players will be introduced to the basics of cricket with the main aim of having fun. Utilising the "Have-a-go" Cricket equipment, coaches will work with the players on learning the basics skills of catching, bowling and batting with the aim of playing a game in the last session. The emphasis of "Have-a-go" Cricket is on participation and enjoyment.
This year parents are encouraged to volunteer during the five week workshop at each station and will also be able to attend a cricket training session run by National Coach, David Moore.
Coach Moore will teach the basic drills and games which they can take home to practice with their children.
On the last day parents and their children will participate in a parent/child fun session, which they work alongside the children doing the drills. This will be used to further strengthen the relationship between parent and child through cricket.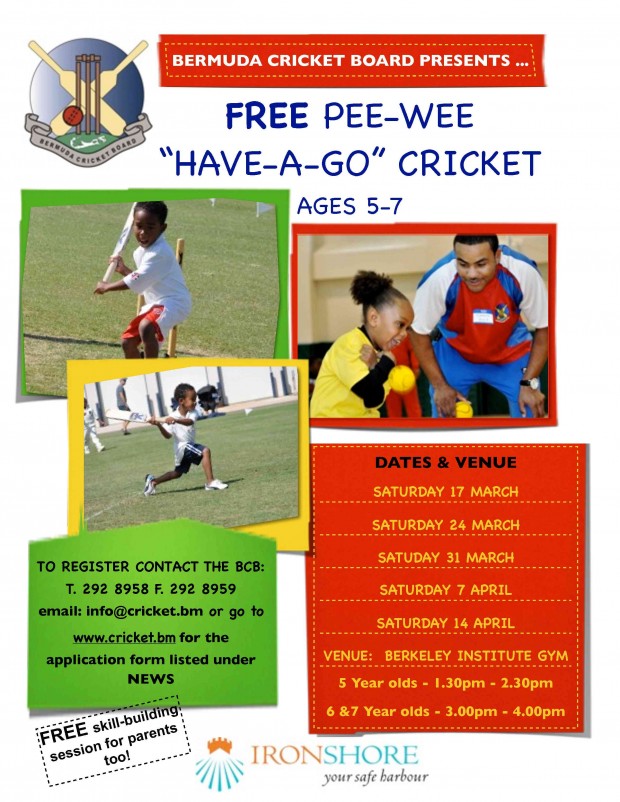 Read More About