International reggae singer Maxi Priest joined with local artists this afternoon [Sept 21] to mark the U.N. International Day of Peace, with the group Imagine Bermuda inviting residents to join in the observance of the day with people around the globe.
Maxi Priest is on the island to perform at tonight's John Lennon Tribute Concert, which will be held at the Botanical Gardens. The show is being organized Tony Brannon, and will also see numerous local artists showcased during the evening of music to celebrate the life of John Lennon.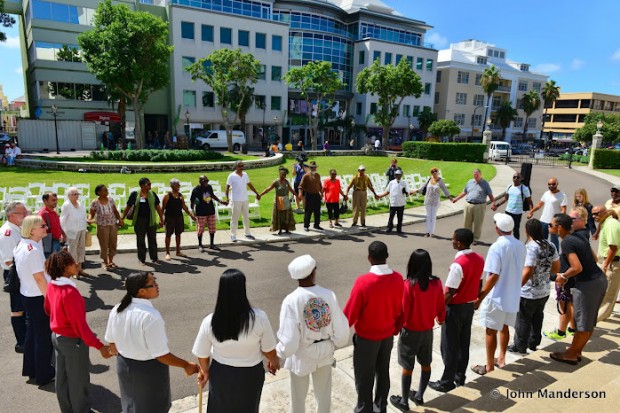 Imagine Bermuda said: "Each of us has a role to play in bringing peace to our family, our neighbourhood, our island and our World. But to start, we can all affirm; let peace begin with me."
The International Day of Peace was established in 1981 by resolution 36/67 of the United Nations General Assembly to coincide with its opening session, and the first Peace Day was observed in September 1982.
Click to enlarge photos:
Read More About