This Saturday, September 22nd, singer/songerwriter Rachel Brown will be featured at The Chewstick Neo-Griot Lounge & Café as the latest artist to craft a Griot Session. Rachel Brown is a singer, songwriter and musician born and raised in New York City, with an Ethiopian mother and Bermudian father.
With her soulful voice, guitar and ukulele she gifts audiences with a sweetness that will surely captivate and be a treat for the ears. Rachel Brown's fusion of pop, Caribbean, Hawaiian, country, hip-hop and world will be complemented with Bailey Outerbridge, 18 year old Bermudian songstress who has been featured on the Ride the Wave Volume 2 CD. Ms. Outerbridge is eager to lend her talents to the show and to share her talents on the keyboard as accompaniment to her expressive voice and lyrics.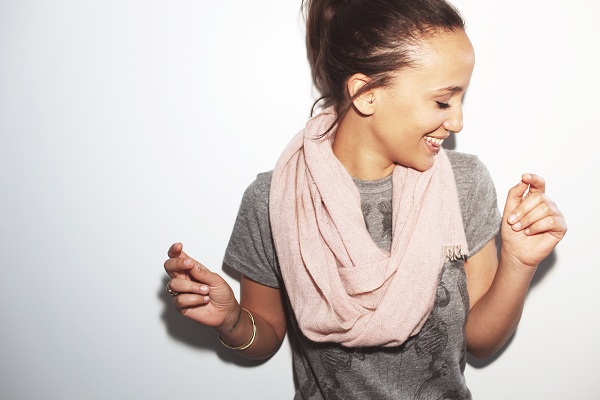 After wowing audiences at Chewstick's openmic jam session five years ago, she has gone on to perform at Beachfest, The Bermuda Music Festival and even a gig with Wyclef Jean. She was also the 2010 recipient of the prestigious ASCAP Foundation Robert Allen Award for songwriting as well as a 2011 recipient of the Songwriter's Hall of Fame Abe Olman Award for Excellence in Songwriting.
Brown has been featured by the New York Post and PerezHilton.com and has opened for the likes of Mary J. Blige and Robin Thicke at Bermuda's National Stadium, and John Legend and Quincy Jones at the Bermuda Music Festival. Brown and Outerbridge will both be featured in the John Lennon Tribute Concert taking place at The Botanical Gardens, Friday, September 21st.
Rachel Brown's is an invaluable addition to the Griot Sessions series, designed to give artists an opportunity to connect with the community and present their talents in a custom, high-impact, intimate event. Following the performance everyone is invited to dance into the night with an after party and plenty of vibes. For more information call 292-2439 (CHEW) or email info@chewstick.org.
Read More About
Category: All, Entertainment, Music