[Updated: Police confirm that a 42-year-old man was shot and killed.]
There was a shooting this evening [Oct 14] in the area of the Mid Atlantic Boat Club on North Shore Road in Devonshire. Unofficial reports indicate that multiple shots were fired and one person was injured.
The police are presently on the scene and have blocked the entrance to the Boat Club. Details are limited at this time, however we will update as able.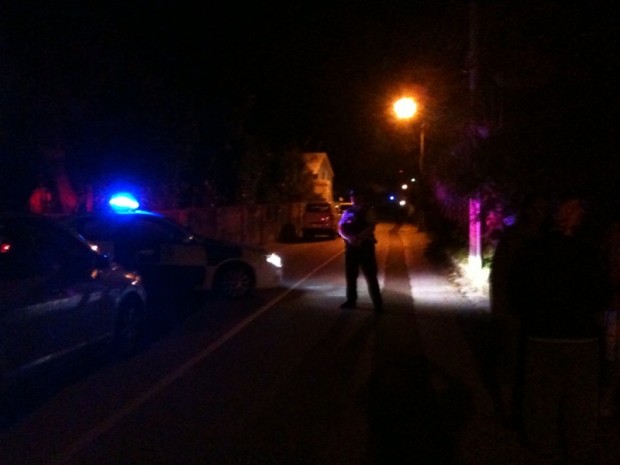 Update 10.30pm: Police remain on scene, with the road outside the Boat Club still blocked off. Unofficial reports coming in are indicating this is a very serious situation, and we are expecting to receive a police statement shortly.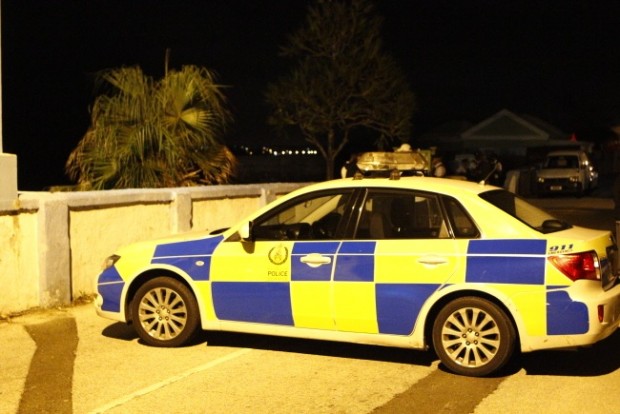 Update 10.52pm: Police confirm the victim — a 42-year-old man — has died. The full video of the press statement will be uploaded shortly.
Update 11.22pm: Superintendent James Howard said: "At 9.35 this evening, as a result of calls made to the police com-ops unit, several officers were dispatched to the area of the Mid-Atlantic Boat Club where it was reported that a firearms incident had taken place.
"As a result, a 42-year-old male was taken to the King Edward Memorial Hospital. Unfortunately, that male has now succumbed to his injuries. At this time we have our forensic officers, as well as officers from the Serious Crime Unit conducting preliminary inquiries into the incident."
"As you an appreciate, we are in the infancy stages of this investigation, so I am limited as to what I can say at this time."
Mr Howard's video statement below:
Bystanders told Bernews that it appeared to be two gunmen, and that it appeared both were firing. This has not been confirmed by the Police, who are expected to release additional details tomorrow.
This murder follows less than 3 weeks after the murder of 24-year-old Lorenzo Stovell, and less than 6 weeks since the last firearm incident at the Devonshire Boat Club.
Anyone with any information is asked to contact the Serious Crime Unit on 247-1739 or the confidential and anonymous Crime Stoppers hotline on 800-8477. You can also leave an anonymous tip on the Crime Stoppers website.
Update 10.15am: The police are holding a press conference this afternoon, and they are expected to release additional details.
Update 1.26pm: The police formally identified the victim of last night's fatal shooting as 42-year-old Michael Phillips, confirmed that two gunmen were involved, and said there is currently no evidence to indicate that this particular murder was gang related. Click here for full details.
Related Posts