With voting underway since 8am this morning [Dec. 17], election day has brought thousands of Bermudians out to the polls — and unfortunately there have been a few isolated examples of inappropriate behaviour.
The mood is reported as friendly and spirited at the 36 polling stations across the island. Candidates from both major political parties along with a record-number of Independent hopefuls are cheerfully mixing with one another at the polling places and greeting voters as they arrive to cast their ballots.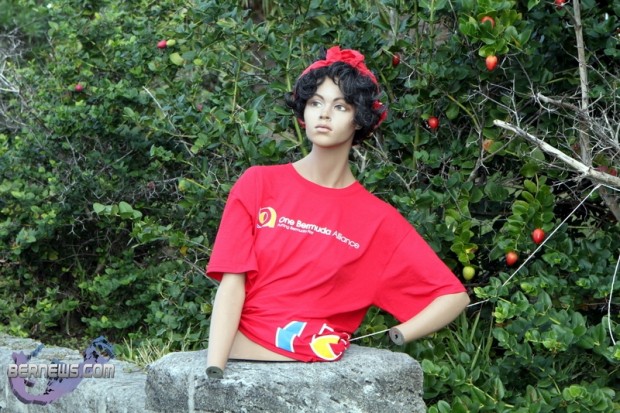 A few sour notes have been struck, including the defacement of multiple One Bermuda Party roadside banners with spray paint. The PLP issued a statement saying they "strongly condemn vandalism," and called upon all victims to immediately report vandalism to the police, while the OBA called it "appalling behavior."
And on a lighter note, a storefront mannequin decked out in OBA colours has turned more than a few drivers' heads after being positioned on a wall at Shelly Bay. To follow all the election updates see our live blog here.
Click to enlarge images:
Read More About