Minister of Public Safety Michael Dunkley, Police Commissioner Michael DeSilva, and Sen. Jeffrey Baron held a meeting on Monday [Jan 14], which was also attended by St. George's MPs Kenneth Bascome and Nandi Davis.
L-R: Kenneth Bascome, Sen. Baron, Commissioner DeSilva, Nandi Davis, and Minister Dunkley.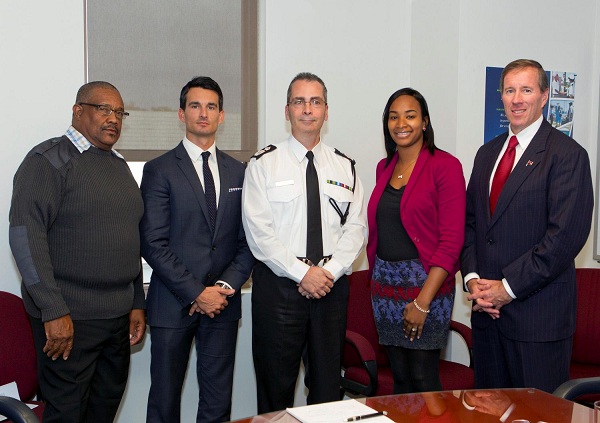 Minister Dunkley said, "I suggested this meeting as a means to start a dialogue with the representatives for the area and the Commissioner immediately agreed. The discussion was open and productive.
"The Government is committed to supporting Police efforts to ensure safety and security in St. George's and open lines of communication are essential."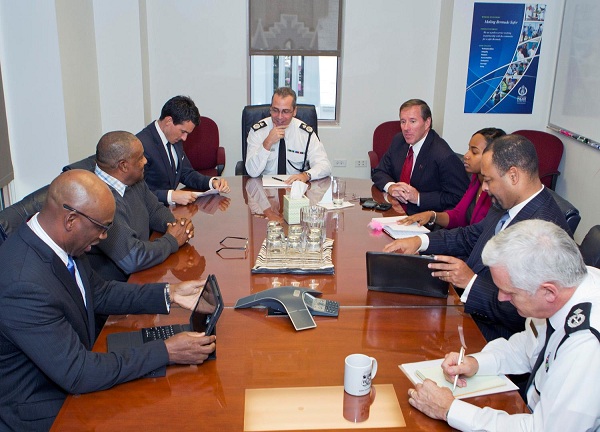 The OBA's St George's Recovery Plan unveiled prior to the election said they would reopen the St. George's police station full-time and implement a fully operational CCTV system in the Town.
Read More About