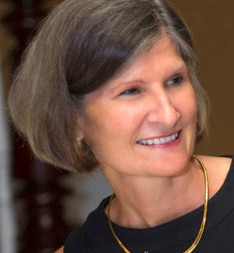 Laura Gorham has been appointed director pro tem to provide leadership and management for the day-to-day operations of the Bermuda Underwater Exploration Institute throughout 2013.
As a member of the Board of Trustees for two years, Ms Gorham [pictured] took a leading role in the BUEI's recent six-month strategic planning process and in the popular East Broadway facility's successful application for Bermuda National Standards Committee certification.
"BUEI is set for a year of change," the institute's trustees said in a statement. "We are introducing our new theme of 'Citizen Science', and we have already opened our doors to individuals and organisations who are passionate about the ocean in order to advance the understanding, appreciation and knowledge of the ocean and encourage the protection and preservation of the marine environment.
"BUEI's on-going activities include our kids' camps and classes, and our members' speakers series. Our new activities include setting up a tank for live lionfish in cooperation with Ocean Support Foundation, and hosting a lecture in March about the species. Recently we hosted the Bermuda Education Network 'Big Ideas' science conference, the Bermuda Divers' Association and the Bermuda Alliance for the Sargasso Sea. We have also revitalised our BUEI volunteer corps — and we are actively looking for more volunteers and docents to help us with our programmes."
The trustees said Ms Gorham is ideally suited to steward the BUEI as it undertakes these new activities; she was director of the Bermuda National Gallery for 17 years and she has more than 25 years of professional work experience in the international museum world.
Ms Gorham remains vice-president of Jenks Group, a consultancy to charities, where she had been since 2010, specialising in hands-on leadership to help charitable organisations in fundraising, strategic planning and executive recruitment.
"We would also like to take this opportunity to thank our outgoing director Ms Wendy Tucker for her many years of service at BUEI," said the trustees. "Wendy retired as director, with effect from December 31, 2012.
"After a very difficult year of health issues, Wendy will be taking a well-earned break from this demanding position", said Jack Ward, chairman of the BUEI trustees."
Ms Tucker is the daughter of legendary Bermuda diver Teddy Tucker, the BUEI's honorary chairman. The facility's Shipwreck Gallery exhibits many of the items collected by Mr. Tucker from vessels which came to grief on the ring of coral reefs girdling Bermuda over the course of more than 400 years.
Read More About
Category: All, Environment, History