The United States Youth Futsal Association [USYF] conducted their first Futsal coaching academy this month in Massachusetts.
The invitation only group included Futsal coaches from across the United States, and also participating in the inaugural class was local coach Peter Rickards.  Also attending from his current residence overseas was fellow Bermudian Khano Smith.
Following the coaching certification, selected coaches participated in the 2013-14 US Youth Futsal player development program and Futsal I.D weekend held from October 18th-20th 2013.
The event is designed to identify and develop elite Futsal players in the most challenging and competitive environment possible. US Youth Futsal Technical Director Keith Tozer, who is also the head coach of the US Men's National Futsal Team, lead the camps.
Keith Tozer extended the invitation for Coach Pete join his staff this past summer when he visited the island on the invitation of the Bermuda Futsal Federation.
Inaugural Class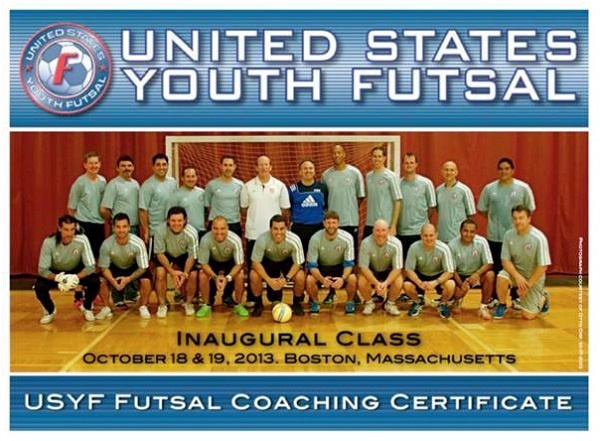 Coach Pete was also invited to identify local futsal players under his tutelage with US ties. He was accompanied by Daniel Cook, Elijah Lloyd and their fathers. Daniel and Elijah quickly adjusted to the demanding schedule and intense pace of the I.D. process. Daniel excelled in the U-11 age group and emerged with a # 2 ranking in the North East Region.
Daniel Cook [on left]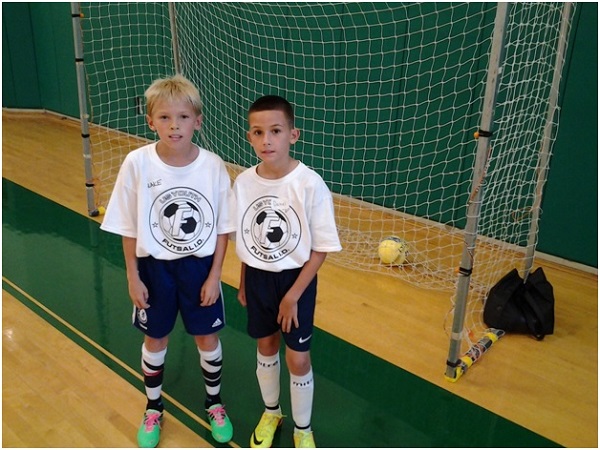 Each event consisted of five training sessions and matches. After the conclusion of each camp, the very best players will be selected to participate in the US Youth Futsal Festival, from which youth national teams will be selected.
The players prepared for the event by training with Coach Pete individually under his Athletic Development programme.
Coach Pete said, "It is extremely motivational to witness the accomplishments of our players. I am constantly humbled in knowing I may have played a part in their success.
"I am also grateful to the organizations who continue to support me in these endeavours which require financial commitment. Peter Sousa of The Bermuda Futsal Federation, Footy Force Futsal Academy and The Pro Shop supported me on this venture."
Read More About