[Updated] At a press conference today [Mar 7], Minister of Home Affairs Michael Fahy — who was joined by BIU President Chris Furbert — announced that the Labour Relations Act 1975 will not be debated at this time.
This delays immediate action on the 21-day strike notice proposal, however the Minister said it will stay on the Order Papers with the intent to be debated at a later time.
Both the Minister and BIU President said that the two sides will have discussions about the proposal and labour matters in general.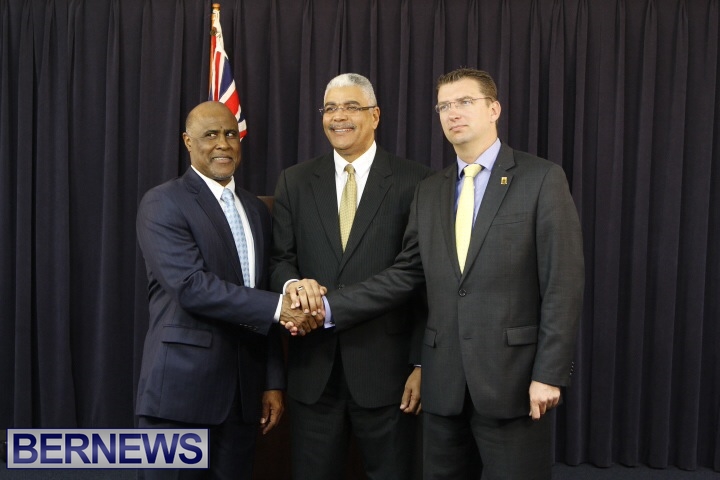 The Government recently announced a proposal to amend the Labour Relations Act 1975 to make public transportation [ferries and buses] as an essential service, which would then require them to give a 21 day strike notice.
The proposal was not well received by the Union, with staff from the Department of Public Transportation and Marine & Ports marching on the House of Assembly on Wednesday to express their displeasure.
Update 2.38pm: Minister Fahy said, "You will be aware that today the House was set to debate the Labour Relations Amendment Act 2014. Government has decided to carry the paper over, however it will remain on the Order Paper.
"I can confirm that yesterday, the Premier, myself and other Ministers met with Mr. Furbert and BIU representatives to address matters of concern. We welcomed the opportunity to have the meeting and I can honestly say that it was a very frank, candid and beneficial discussion for both sides.
"In the spirit of collaboration, we are committed to sitting down and resuming our dialogue to resolve the outstanding labour concerns relating to various Government Departments."
Mr. Furbert said, "The dialogue we had yesterday was very fruitful. We are concerned about a number of issues and in going forward we want to ensure that there is proper dialogue. The BIU is pleased that the Minister has decided to carry the bill over with the understanding that we will sit down and have the proper dialogue that is necessary."
The Minister pointed out that later this afternoon there will be Tripartite Economic Committee meeting with all the stakeholders, and representatives of the unions, including Mr. Furbert, will be in attendance.
Also – per the comments – another more cheerful photo of the three gentlemen, is below!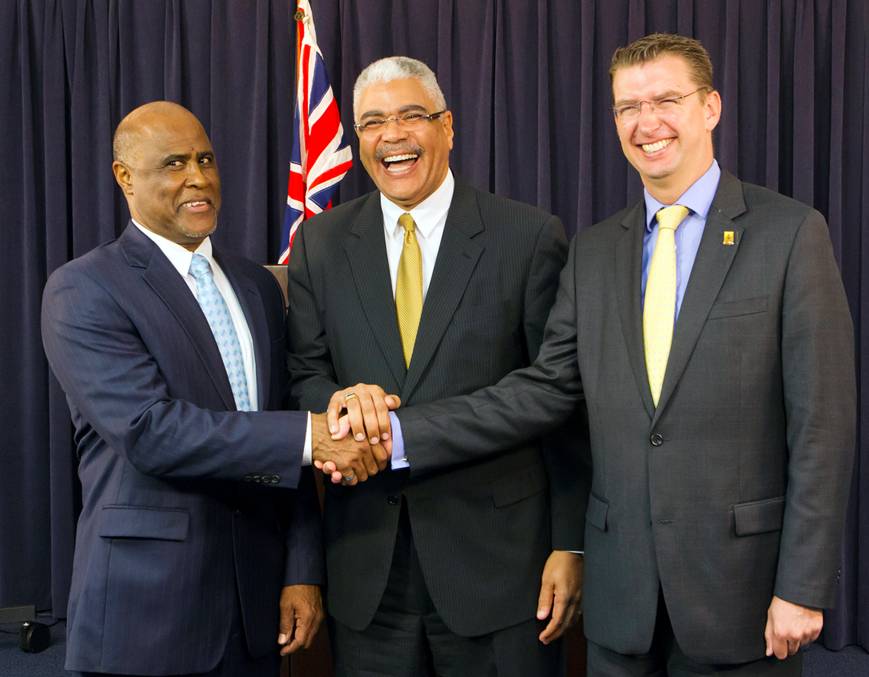 Read More About