Today [Sept 19] the Berkeley Institute Student Council sponsored a "Peace and Unity Grub Day" in memory of the late Shijuan Mungal, raising over $1,700, with all proceeds to be donated to Shijuan's family.
In addition, he was honoured with a moment of silence during the school's lunch hour, and students donned black and white to commemorate Shijuan's affiliation with the PHC Football Club, while several students wore custom-made shirts in his honour.
The 16 year old student died following an altercation in Warwick on 8th September 2014, and a 31 year old woman has been charged with his murder.
Berkeley students pictured during today's 'Grub Day'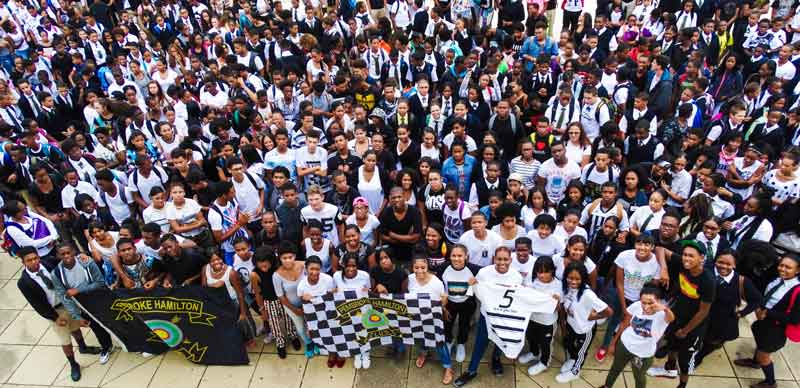 Read More About