[Updated] Following a clean up effort in the wake of Tropical Storm Fay, Port Royal Golf Course is ready to host the 2014 PGA Grand Slam from Monday through Wednesday, the PGA of America said today [Oct 12]
"Gates will open as scheduled at 9:30am Monday for the Pro-Am and play will begin at 11:30am. The 11:30am start is 30 minutes later than originally scheduled," a spokesperson said." Tournament play begins 10:00am on Tuesday and 9:30am on Wednesday as originally scheduled."
Port Royal early on Sunday morning: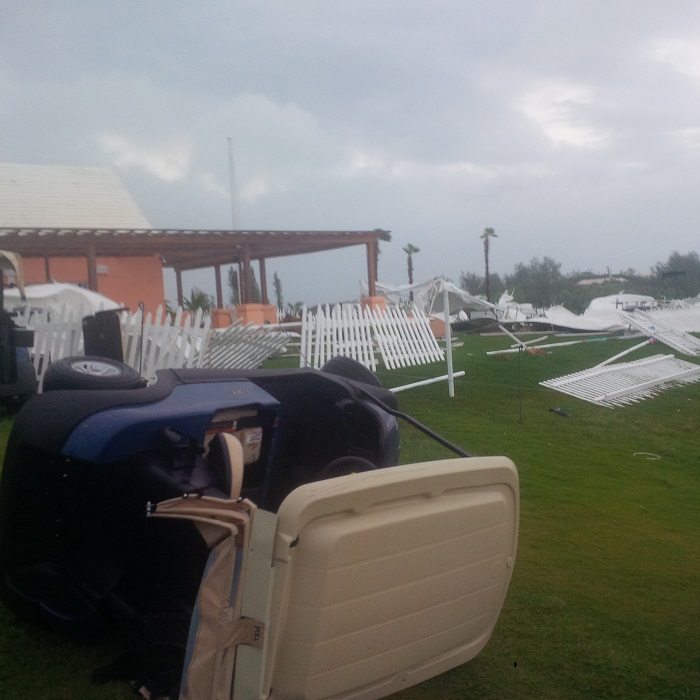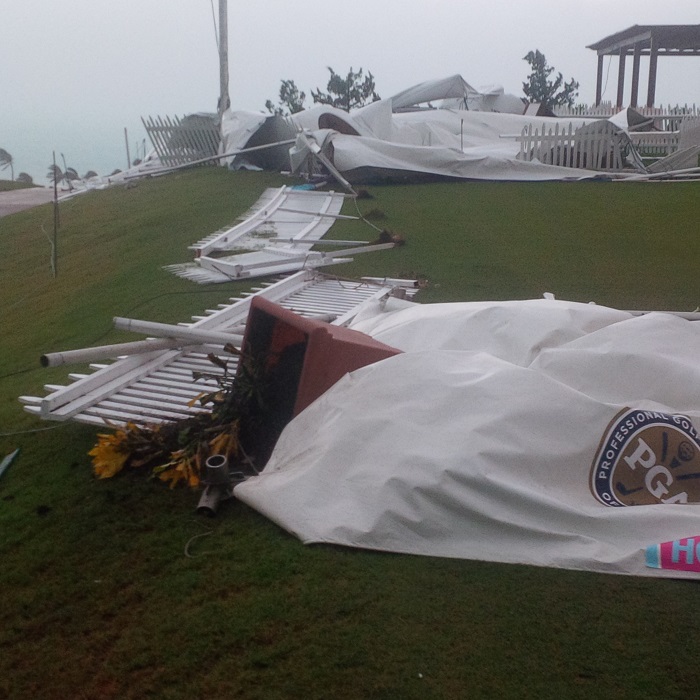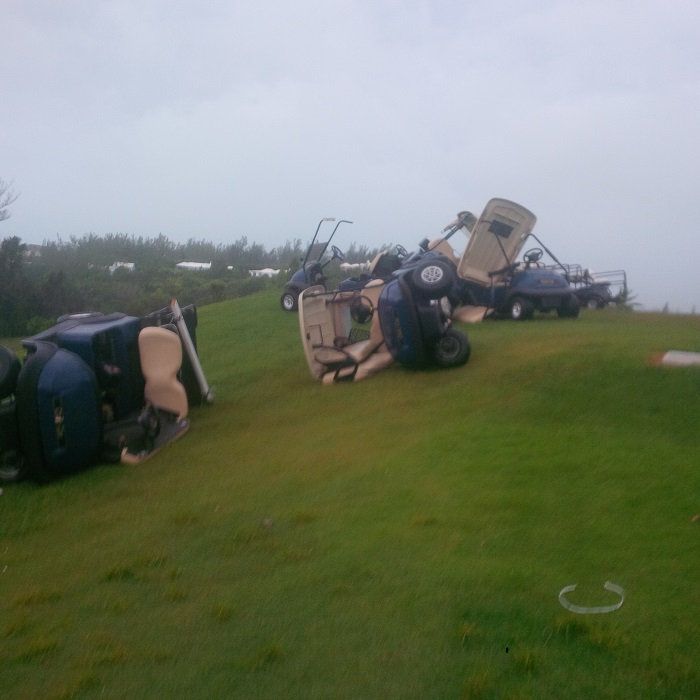 Update Oct 13, 8.04am: A PGA spokesperson said, "Gates for the 2014 PGA Grand Slam of Golf are set to open at 9:30am this morning as scheduled; however, shuttle buses from the Department of Transportation are not yet available for moving spectators from White Hill Field to Port Royal Golf Course.
"Therefore, parking will be facilitated at Whale Bay this morning and spectators can then walk onto the golf course through a designated entrance.
"The expectation is that public buses will be available as early as this afternoon which will allow for parking at White Hill Field. When those buses are in operation the media will be updated.
"In the meantime, officials will be in place at White Hill Field this morning to redirect car traffic to Whale Bay. Motorbike parking is available at Death Valley.
"Pro-Am play is scheduled to begin at 11:30am this morning."
Update 1.10pm: A PGA spokesperson said, "Public buses are now in place at White Hill Field to shuttle spectators from their parked cars to Port Royal Golf Course for the PGA Grand Slam of Golf.
This morning, as a result of Tropical Storm Fay, buses were not available at White Hill Field so officials opened Whale Bay to facilitate parking. With public buses now in service, White Hill Field is ready for use as the parking facility for the duration of the event.
The Grand Slam Pro-Am began this morning at 11:30am. It will continue through Wednesday."
Update 3.19pm: A before and after photo showing the success of the clean-up efforts at Port Royal… left is yesterday morning after Fay struck, and right shows Port Royal hosting the first day of action today.
For all our coverage of Tropical Storm Fay click here, and for our live blog click here.
Read More About