[Updated with video] The Town Hall Meeting about the SAGE recommendations is underway at Pier 6 in Hamilton this evening [Oct 8], with sign-holding protesters outside the event, which has attracted a good turnout, with all the seats taken prior to the meeting getting underway.
The Town Hall is being hosted by Minister of Finance Bob Richards, and the Government
previously said
the purpose of the Town Hall "will be to communicate to the general public the high level policy decisions that Government has taken with respect to the SAGE recommendations and to invite public dialogue on the way forward.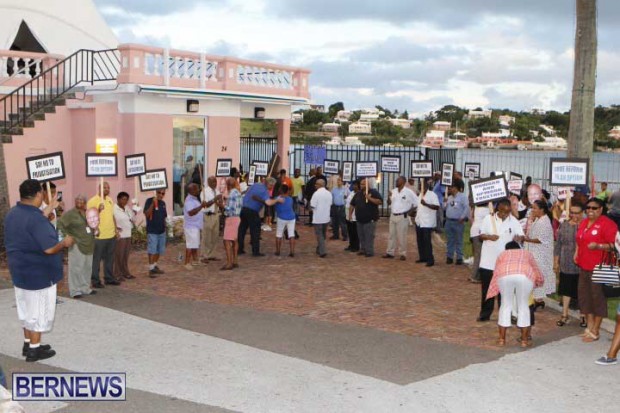 "The Commission's report was released on October 31, 2013 and the Report identified a number of challenges relating to government operations and recommended transformative measures that would result in increased efficiency and deficit reduction. The Report included over 200 recommendations and observations," the Government said.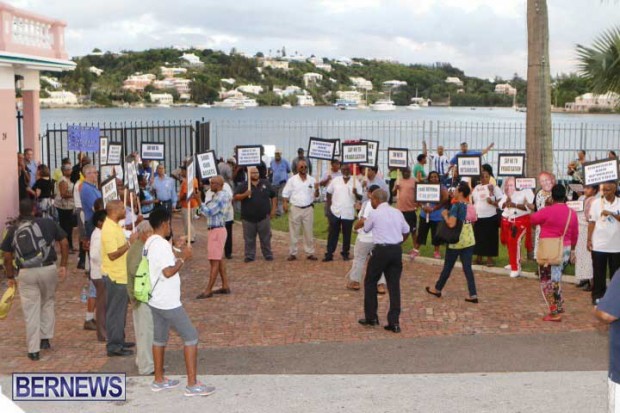 "The work performed by the SAGE Commission combined with the many reviews and reports conducted by internal government agents, as well as external consultants, will form the foundation of the Public Service Reform Initiative.
"The Public Service Reform Initiative embraces efficiencies across a broad spectrum including the future shape and size of the Service. To this end, the Government intends to host a second public meeting to discuss the Public Bodies Reform legislation in due course."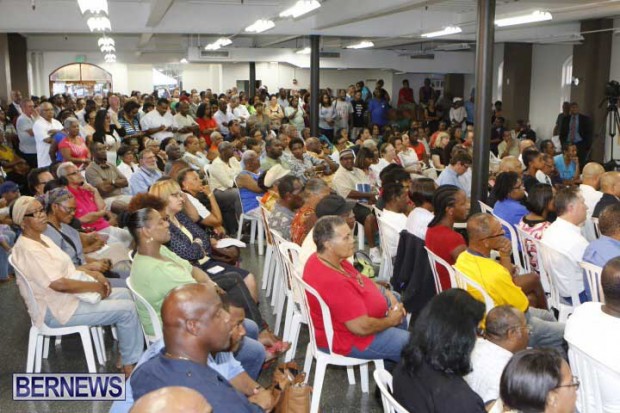 Due to technical reasons we were unable to carry a live webcast, however we will post the full video later on.
Update 7.19pm: The Town Hall is is a fairly lively affair, with the audience very energetic. Minister Richards has now finished his presentation, and the Q&A portion is underway. While the Town Hall has been taking place, the protesters have continued to chant outside.
Update 7.44pm: The room is now even more packed….as the protesters have come inside.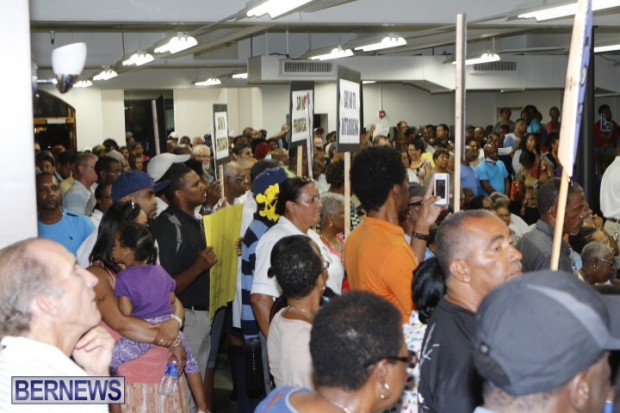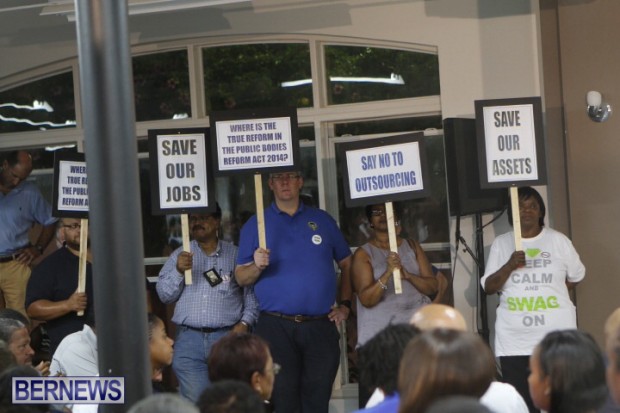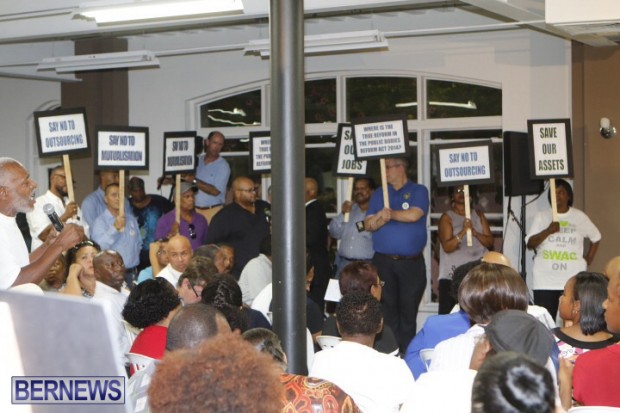 Update 8.05pm: The Town Hall continues, with very lively audience interaction.
Update 8.30pm: The Town Hall has just ended.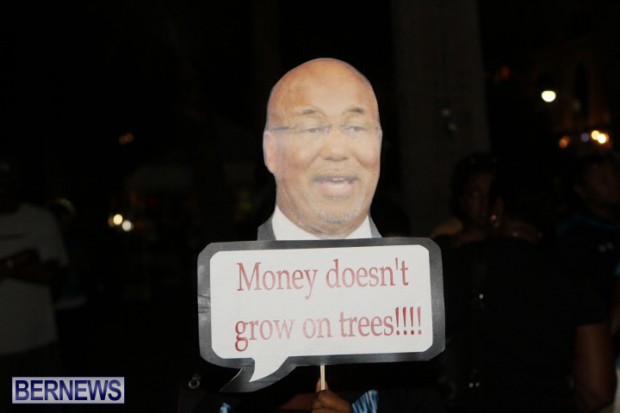 Update 8.40pm: The politicians are being 'booed' as they leave the building.
Update 9.02pm: We will post the full video later, and in the meantime here is a quick video of the end of the Town Hall showing Ministers, including Finance Minister Bob Richards and Tourism & Transport Minister Shawm Crockwell, receiving loud "boos" as they walked out.
Update 6.00am: Apologies for the delay in posting the full video, but we were delayed as we covered the car collision overnight, however will have the full video up later this morning!
Update 10.12am: The full video of the entire meeting is now posted here.
Read More About