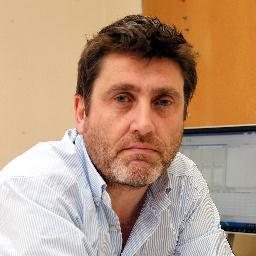 [Opinion column written by Jeremy Deacon]
The dust has hardly settled on the news that Bermuda has done the unthinkable – landed one of the world's grandest sporting spectaculars, the America's Cup – yet people are already asking questions.
It is an absolutely phenomenal result for Bermuda that will put it in the world's headlights for years, that will raise its profile to previously unimaginable levels and which will undoubtedly spur construction of new hotels.
Yet, people are already asking the question: how will this benefit me? I personally have had several street conversations about this and I have seen the question repeated countless times on social media.
It is a totally valid question and I sense one borne out of desperation. The people have been hurting, they want that to stop. They do not want to see the benefits that the America's Cup pass them by.
So it is imperative that the Government, or any semi-autonomous committee set up to over-see the America's Cup in Bermuda, makes sure that 90 percent of the pie does not go to ten percent of the people.
Ninety percent of the pie must go to 90 percent of the people. The people cannot be asked to scrap for crumbs, while the rich feast, especially if they are off-Island outfits. That is how you will build real engagement with this event.
To that end, Government must, very quickly, produce a plan, it must hold roadshows, produce videos, take out ads explaining what the process will be and what services are required and when.
It must encourage entrepreneurship [how about a floating bar in the Great Sound where you can raft up to watch the race…?], it must be fair and transparent, and it must make every attempt to get every cent possible to every corner of Bermuda.
Speaking about every corner, while Dockyard does look like the obvious place for the main event [and the plans to develop it look great] there is a middle and an east to Bermuda and they have to see the colour of money too.
Can we close off Front Street for a month and allow people to put up high-quality pop-up bars, restaurants, cafés and shops. Can we get good quality, live entertainment there, can we encourage cruise ships to visit and stay in Hamilton, can we ensure that the infrastructure is set up to transport people to the Island's capital.
Better still, can we spend the $200 million not on a new airport, but on new waterfront facilities?
And don't leave out St George's which has a natural charm that needs exploiting and a perfect area for entertaining – the square – which must also be exploited.
Again, infrastructure needs to be spot on to take people to and from the Olde Towne, the proposed marina must be given a shot in the arm to encourage super-yachts to berth.
Then encourage the entrepreneur who is going to set up their own top-rate ferry service to take high-earning passengers [with high expectations] to view the races from a specially created viewing pop-up platform………
On another note, what legacy will this leave? It must leave one, and it must leave one that extends to all the people of the Bermuda. There is a view that sailing is a rich white man's sport [all the more reason to cascade the AC proceeds down], so what would a legacy be?
Despite the association, I would still create a sailing legacy that opened the doors to everyone by subsidizing the cost – so there was no cost. It seems to me that Bermuda's best chance of international honours lies in sailing.
Also, this is a maritime country. As the Premier said, sailing, the ocean, is in Bermudian's DNA. Let us continue that tradition, help local people and make Bermuda the sailing capital of the West. The go-to place.
Capturing the America's Cup is an outstanding achievement that dwarfs anything that has happened in Bermuda before.
At last night's ceremony on Front Street there was a palpable sense of pride [which I shared] and it presents so many opportunities on so many levels, yet there are so many questions, so many unknowns.
I totally support bringing the America's Cup to Bermuda and think it will do great things for the Island and I am sure [I certainly hope] that Government has a plan and for the moment wants to bask in the glory of winning the Cup, but people are already looking ahead.
I heard on the radio this morning that an America's Cup Bill will be tabled in the House of Assembly next week, let us hope it tells a lot more about what will happen next. Please roll out the plan……
- Jeremy Deacon
Footnote: For those who read my blog, Bermuda Blue you will know that I support the Bermuda Blue Halo concept. Wouldn't it be nice if the America's Cup was sailed within the waters of a Blue Halo – what a powerful international message that would be. Jeremy Deacon runs his own public relations business, Deep Blue Communications.

Read More About