Local eatery Wild Wing Wednesday – which opened a location last November — is getting set to offer up special snacks for Super Bowl Sunday, helping fans of the American football championship to better enjoy their afternoon when the game is held on February 1, 2015.
The football friendly food includes wing platters of up to 200 pieces, with each platter including Coca-Cola. There will also be special giveaways held for those purchasing platters.
Featuring a menu laden with chicken wings, french fries, salads, and more, Wild Wing Wednesday offers wing flavours including Jerk BBQ, Honey BBQ, Special Sauce, Hot BBQ, Buffalo, Sweet Buffalo, and Triple H Buffalo, with dry rubs including Lemon Pepper, and Garlic, and classic flavours including Caribbean Breeze, Curry and Mango, Honey Mustard, Asian, Tequila Sunrise, Sweet and Spicy Honey, and Jack Daniels.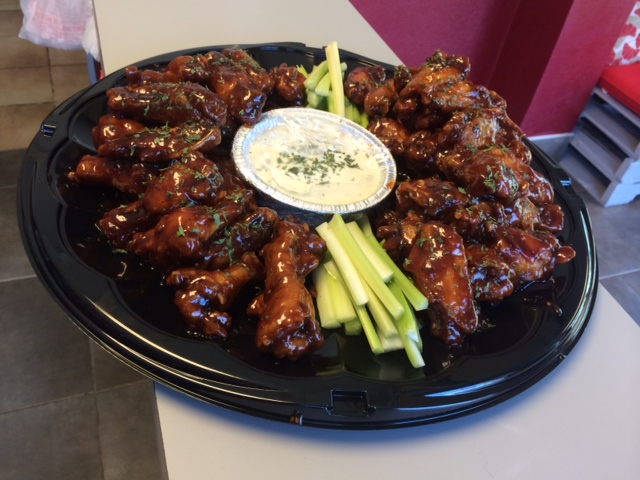 Owner Dakia O'Brien said, "As you can imagine, wings and the Super Bowl go hand-in-hand, so it's primarily a day where we can showcase what we really have to offer. Last year was our first time doing Super Bowl wing platters, with a lot of the community coming out to support – it went off without a hitch.
"Our special offer this year includes Barritts as our sponsor and we are only offering wing platters in 50s, 100s, and 200s.
"With the platter of 50, you receive two Cokes, with the platter of 100, you receive four Cokes, and with the platter of 200, you receive six Cokes."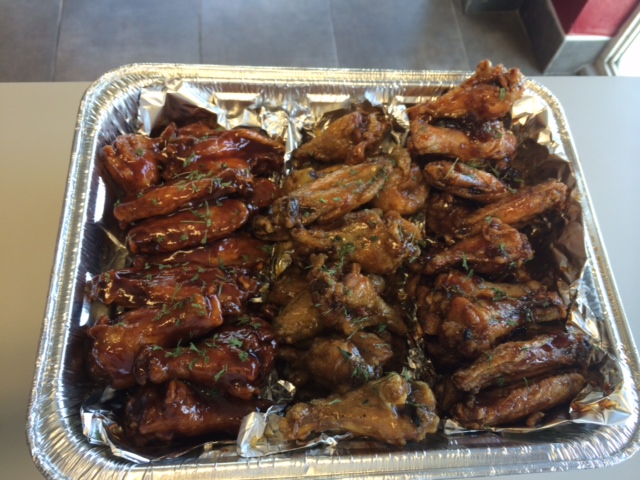 To take advantage of the Super Bowl deals, contact Wild Wing Wednesday on or before January 25, 2015 by telephone on 292-8811, in person at the location on Parsons Road, or via email at wild.wing.wed@gmail.com.
For more information, visit Wild Wing Wednesday on their Facebook, Twitter, and Instagram pages, or by email wild.wing.wed@gmail.com.

Read More About
Category: All, Entertainment