In a bid to raise money for his goddaughter Kamala Smith, who suffers from a rare form of cancer, Mark Anderson walked the length of the island today [Apr 8], setting off from Dockyard early this morning and being greeted by Mrs. Smith when he arrived in St. George's this afternoon.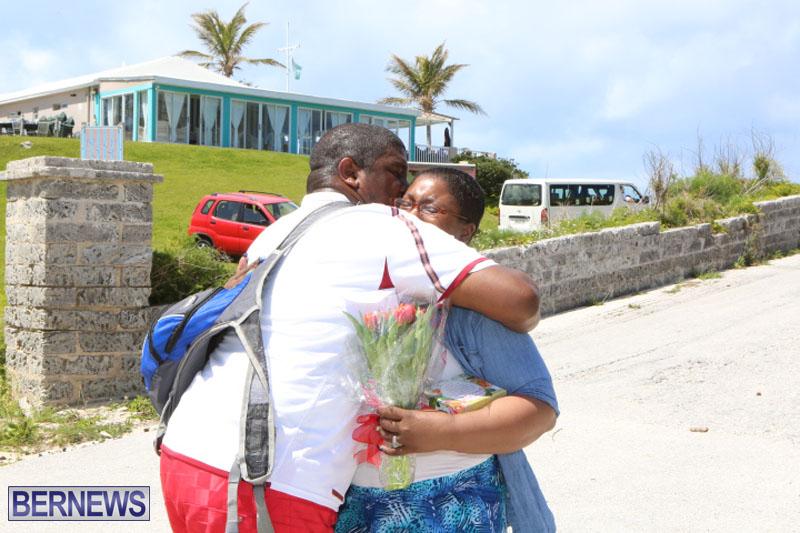 Speaking before the walk, Mr. Anderson said, "It's a very stressful time for my goddaughter, who is suffering from Leiomyosarcoma, a cancer of the smooth muscle and connective tissue, diagnosed in September of 2011.
"The reason why I'm walking through each of the parishes is because I'm sure Kamala has touched and will continue to touch peoples lives. I want everyone concerned to see me walking through their parish.
"I will be grateful to accept anything to help my gorgeous goddaughter Kamala," Mr Anderson added. "This walk is not only for Kamala, but most importantly for her two sons. I just want to help make it a little easier on her."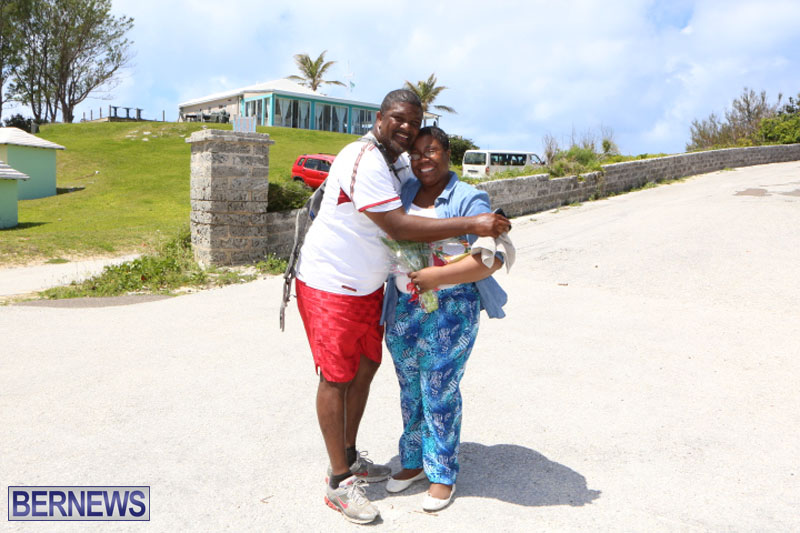 Mr. Anderson, a bus driver and well-known entertainer, was joined on the walk by Paget Humphreys-Dackman, who he said he had "just met at 4.21am this morning."
Mr. Anderson said, "She called me up yesterday and said 'listen, I would love to join you. Do you have a friend who could pick me up so that I can do this walk?'
"I said 'well, I'll pick you up,' and here we are. She walked the 25.5 miles with me today to support my goddaughter and her family."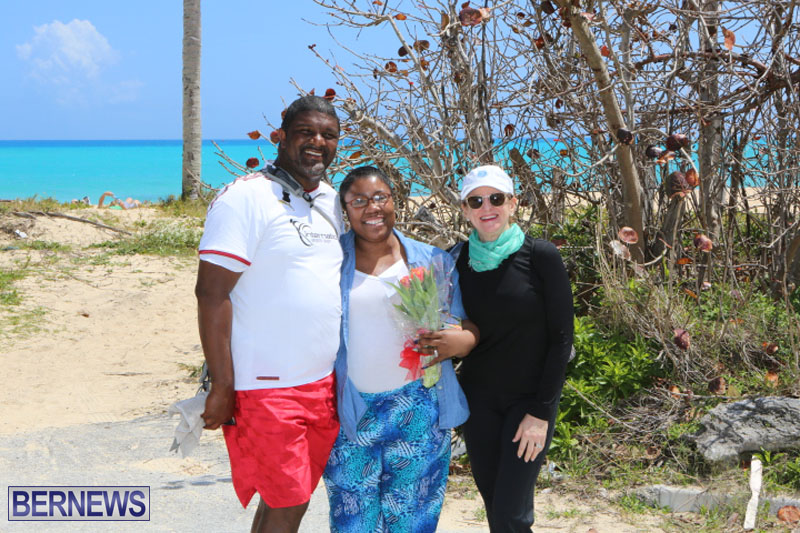 Speaking in St. George's, a very emotional Mrs. Smith spoke of her appreciation for not only Mr. Anderson's efforts, but for all the community support that she has received.
"We are very humble people, we don't like to ask for handouts, but it's been really hard," she said. "I am so grateful to everyone who has donated and helped over the last year and a half.
"It's been one struggle after another, but I will get through it," said the mother of two. "I am determined to get through it."
Mr. Anderson is asking the island to come together to support Mrs. Smith, encouraging people to donate $10 each in order to provide assistance for her and her family.
Before setting out for the walk at 5.00am, he said that they had raised about $370, with another $300 collected from people donating as he walked.
People interested in supporting Mr. Anderson's quest to help Mrs. Smith can make donations to Bank of Butterfield account number 20 006 060 650 994 200.
Read More About