PechaKucha Bermuda is getting set to host its 12th edition on Thursday, August 13 starting at 6.00pm at the Young Men's Social Club on Angle Street in Hamilton.
PechaKucha Bermuda aims to be a "simple, effective, and entertaining way of telling a story or idea." There are typically eight presenters and each presenter shows 20 images to accompany their presentation; with each image, the presenter can only speak for 20 seconds.
Since there is no pausing or going back, speakers have no choice but to keep to their allotted time. Following each presentation is a three minute and 20 second question and answer session where the audience has the opportunity to ask the presenter questions.
This edition will feature eight presenters on topics ranging from building sand sculptures to changing Bermuda. Past PechaKucha Bermuda venues have included BMDS, Vasco Da Gamma Club, Blue Waters Angler Club, Chewstick, Sandy's Boat Club, and BSOA.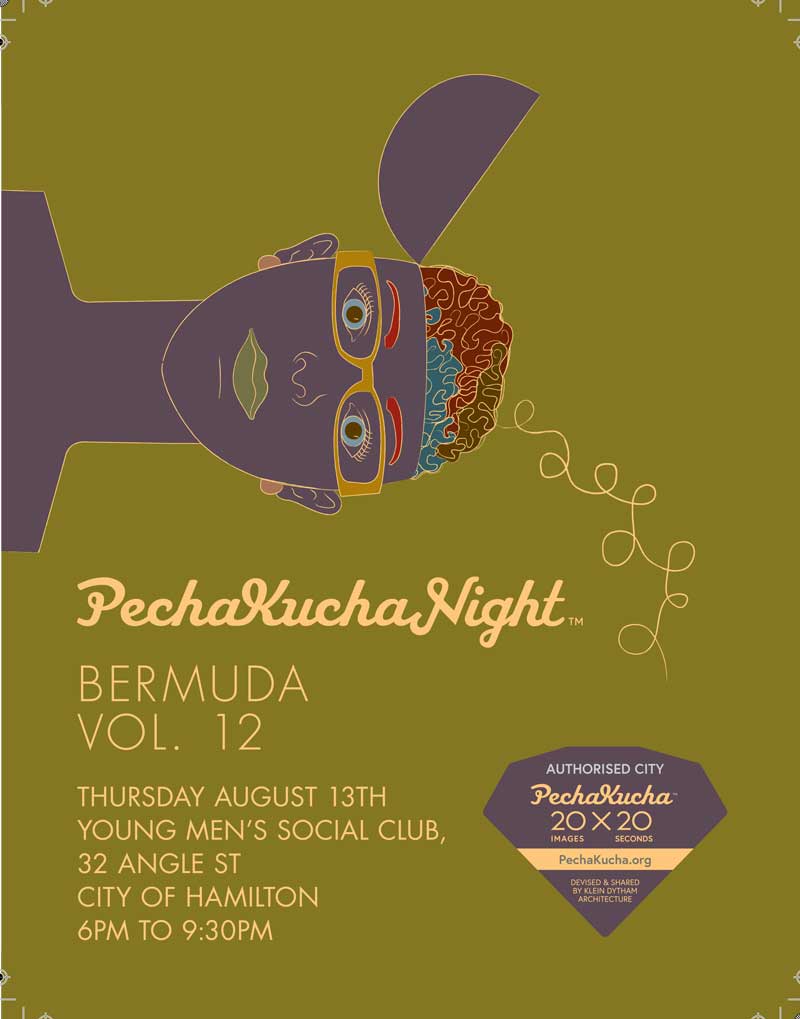 Organizer Nicky Gurret said, "The YMSC administration have been great to work with and this is a first for Pechakucha Bermuda where the event will start off with some music from a live band who will play in the beginning and then during the intermission. A live band will add another level of excitement to the evening.
"The venue is a short skip and jump for those working in Hamilton thus a large crowd is expected. The event will be outside weather permitting with a large screen under a large tent, which is another first for Pechkucha Bermuda.
Fellow organizer Najib Chentouf said, "It has been great to see the diversity of topics and presenters we've had at pechakucha Bermuda nights. We look forward to presenting the next pechakucha at another new venue, Young Men's Social Club.
"The events continue to grow and presenters never cease to surprise me. I can't wait for volume 12."
Young Men's Social Club will have dinner and refreshments available for purchase for the night. There is no cover charge, but donations will be accepted to support the Young Men's Social Club facilities.
For more information, visit the PechaKucha Bermuda Facebook page, or e-mail Nicky Gurret at ngurret@northrock.bm, Aideen Ratteray Price at arp@logic.bm, or Najib Chentouf at tanzaoui@gmail.com.
The 12th edition of PechaKucha Bermuda is going to be very unique. It is advised that the public arrive early as there are no reservations and it is first come first served. The list of presenters will be announced closer to the time.
Read More About
Category: All