News that Bermuda racked up a number of medals at the Island Games, including winning showings by Chris Estwanik [gold x2 and silver], Taahira Butterfield [gold x2], Dominique Mayho [gold], Natasha Trott [silver x2], David Kendell [silver], Kalin Hillier [bronze], Gabriella Arnold [bronze], Adrienne Smatt [silver], men's basketball [silver], men's golf [bronze], women's cycling team [silver & bronze] dominated the positive news stories from the past week.
Other good news stories included Fireminds being recognized as a "Partner Of The Year," Reginald Lloyd Burchall being appointed the Caribbean Association's VP, CedarBridge Academy launching its new library collection, the Wall Street Journal calling Bermuda a "destination for adrenaline junkies," Chelsea Smith being awarded the Deloitte Scholarship, a Maine school offering scholarships to Bermuda boat-builders, and a donation of $5,000 made by Deborah Pharoah-Williams and Tali Gabai-Maiato to the Bermuda Mental Health Foundation.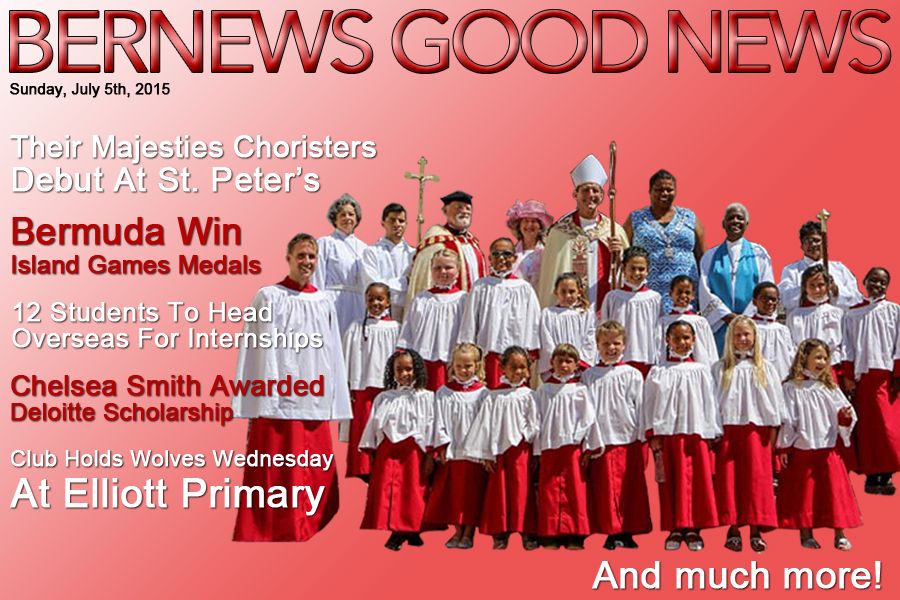 In an effort to highlight some of positive news happening in our community, we supplement our standard morning and evening email newsletters with a special Sunday "Good News" email newsletter edition, which strictly focuses on the positive news from the past week.
You can sign up to have the free newsletter delivered via email here, and/or access the links below. In addition, for those who like positive news, please feel free to visit our sister site ForeverBermuda.com, which seeks to showcase the best of Bermuda as well as provide information and listings for visitor related services.
Links to some of the 'good news' from the past week are below:
Read More About