The Bermuda Arts Centre will be holding a series of art workshops later this month, covering a variety of topics, with artist Cynthia Rosen teaching.
The workshops will include 'Movement of Colour' on February 24 and 25 from 10.00am through 4.00pm; 'Palette Knife' on February 27 and 28 from 10.00am to 4.00pm; 'Still Life' on February 24 from 6.00pm to 9.00pm; and 'Figurative Studio' on February 25 from 6.00pm to 9.00pm.
Ms. Rosen said, "I am known as a knife-painter primarily working in oils. During my early art career I sold mixed medium [paint and pastel] non-objective art through galleries in New York City, NY and Philadelphia, PA. before taking a long hiatus to raise my children and teach.
"During this time I designed, built and painted theater sets which evolved into a brief career painting murals for private and public spaces [hospital, a childrens museum and restaurants in Long Island and NYC] primarily using acrylics. Recently I have returned to the art world primarily painting with a palette knife using oils.
"I have won several awards, had works accepted into NOAPS and OPA exhibits and have work presently selling through galleries in Texas, California, New York and Vermont.
"I paint and work quickly. When painting plein air I often work on two paintings side by side, the reason of which I will explain on site. This process also allows me to cover a lot of ground quickly when giving demonstrations as well, so the vast majority of the workshop is dedicated to painting by participants as I individualize instruction.
"Each person has their own visual voice and my goal is to assist participants gain skills while working to their natural proclivities. This way we can best determine what skills they have and what skills are needed.
"In painting, there are composition and perspective guidelines and a basic understanding of color relationships needed. How to mix clean colors using opaque medium, layer or blend colors in transparent medium, and juxtapose colors effectively to create quality images. Whether you want to use colors in the accurate representational of the subject or in a more impressionistic or expressive manner is a personal decision.
"It is my job to try to impart the skills so that decision is based on knowledge and capability; leaving participants with an understanding of how to continue as they work to reach to their goals."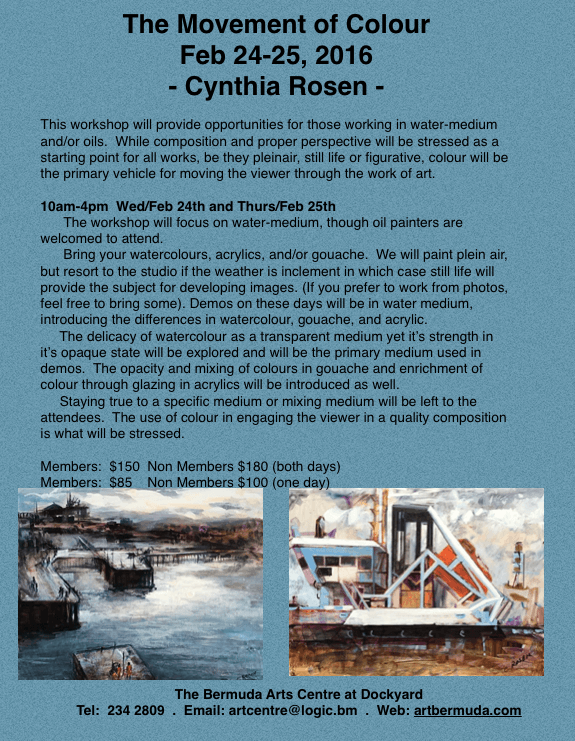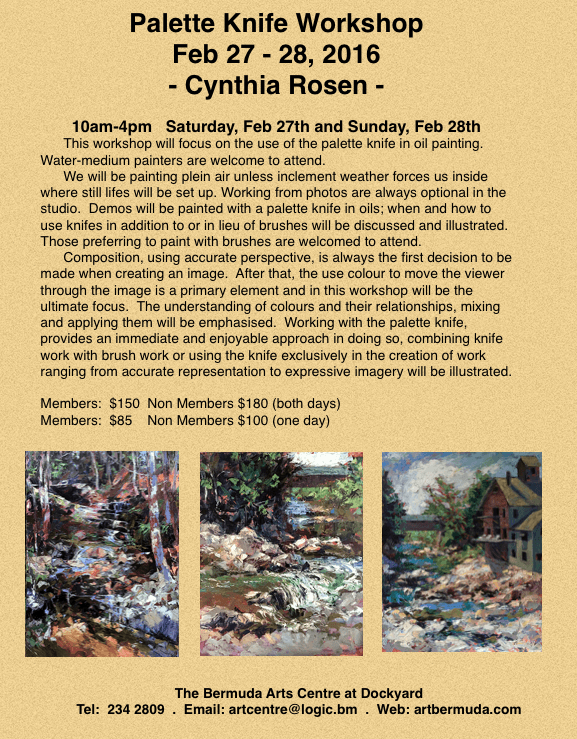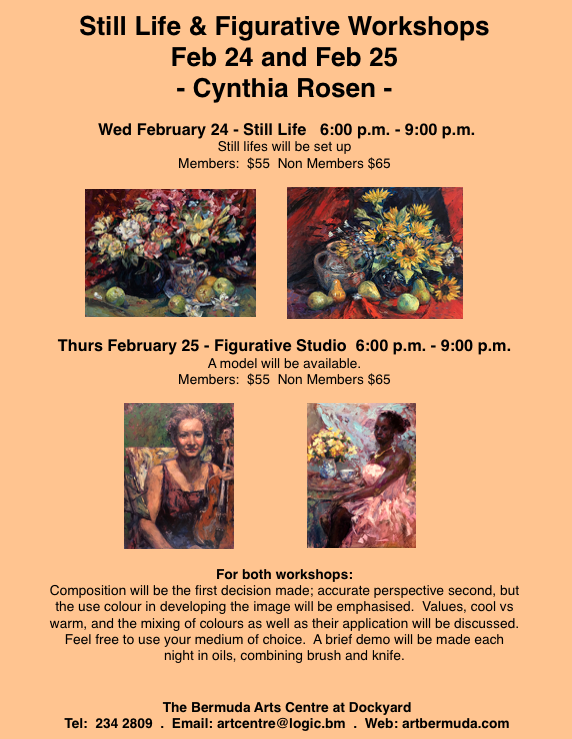 Read More About
Category: All, Entertainment