19 Chinese and Indonesian crew members were rescued today [June 21] after their boat caught fire some 900 miles southeast of Bermuda, the Bermuda Maritime Operations Centre said.
The Duty Officer said, "At 1:19 local time this morning, Tuesday 21st June, 2016, the Bermuda Maritime Operations Centre was contacted by the Panamanian registered merchant vessel 'K Coral' in position 900 nm southeast of Bermuda.
M/V K Coral, photo courtesy of shipspotting.com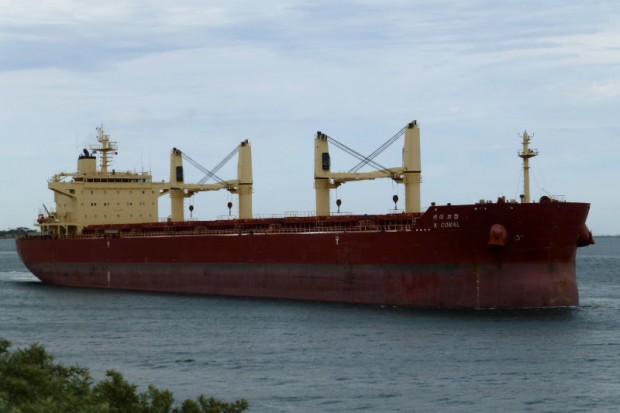 "The Chief Officer on-board reported seeing a cloud of smoke in area and a short while later located the fishing vessel 'Pioneer' on fire, with all crewmembers having entered the water.
"All 19 persons [Chinese & Indonesian Nationals] had abandoned the vessel with recovery efforts now underway by M/V K Coral.
"U.S. Coast Guard [RCC Norfolk] and AMVER vessels in area were contacted as 17 of the 19 survivors were quickly recovered, two of whom had suffered from second degree burns, while another crewmember was recovered a short while later.
"After nearly 6 hours on scene and continued searching by 'K Coral', assisted by 'M/V Cherry Point', the final crew member was recovered from the water.
"All survivors are reported to be in a stable condition, as 'M/V K Coral' proceeds under full speed to Norfolk, Virginia, U.S.A.
"RCC Bermuda and RCC Norfolk continue to monitor patient condition pending possible evacuation by helicopter if need be."
Read More About
Category: Accidents and fires, All