Donal Smith, CEO of Bermuda Emissions Controls, recently provided the welcoming remarks at the opening ceremony of the Africa Sustainable Development Conference in Tanzania.
Mr. Smith shared the Conference Platform with the Counselor of the Chinese Embassy, The Director of the UNESCO Heritage Foundation and the Prime Minister of Tanzania.
Donal Smith with Prime Minister of Tanzania Kassim Majaliwa Majaliwa: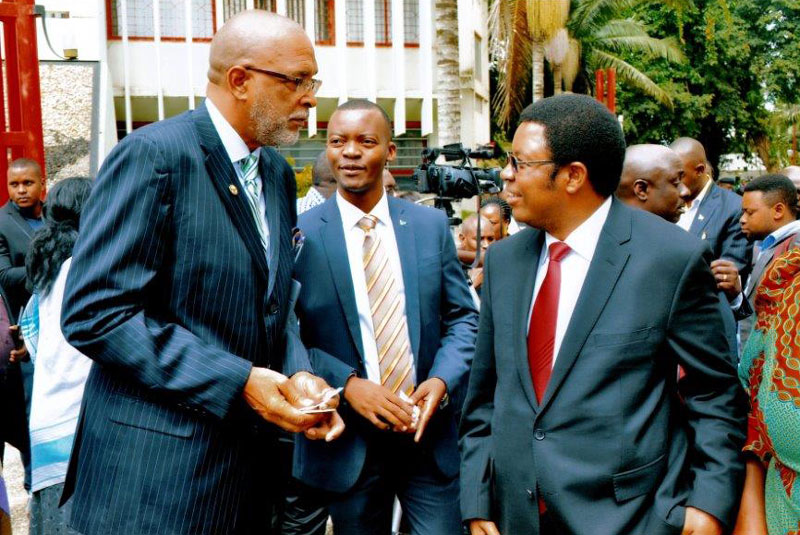 Those attending the three day conference include not only African Government leaders, but international bankers, manufacturers, and hotel and resort developers from Europe, UK, Middle East, China, Japan, and Southeast Asia, with the attendees hearing Mr. Smith talk about Bermuda and how we are an ideal place to visit and invest.
Mr. Smith said, "Just consider Bermuda is a world class destination and we manage much of the world's reinsurance. All this with a demonstrable ability not only to import technology, but in this case, to export it.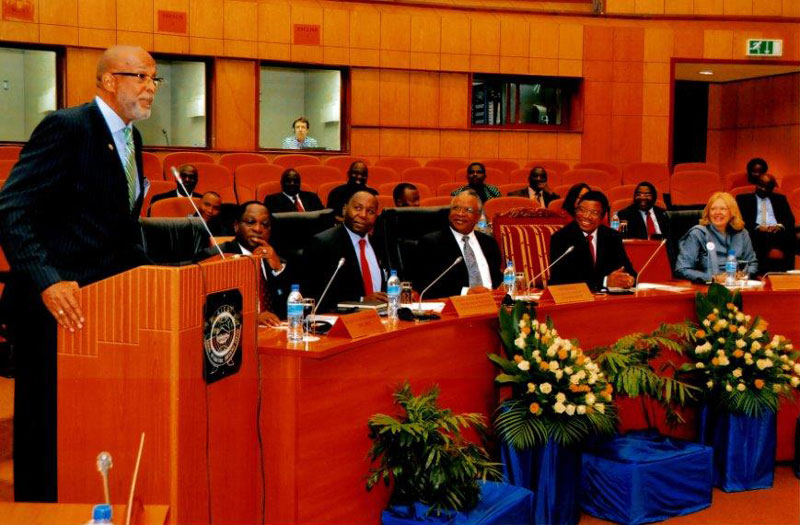 "It's was a unique occasion on which to promote Bermuda in a vibrant ,fast developing part of the world to an audience who control billions of dollars of development funds around the world. More than enough to finance many of Bermuda hotel resort & infrastructure projects," he said.
UNESCO acknowledged Mr. Smith's efforts to bring Bermuda's model in controlling vehicle emissions to many other nations around the world following his address to the COP21 Climate Change Summit in Paris last year.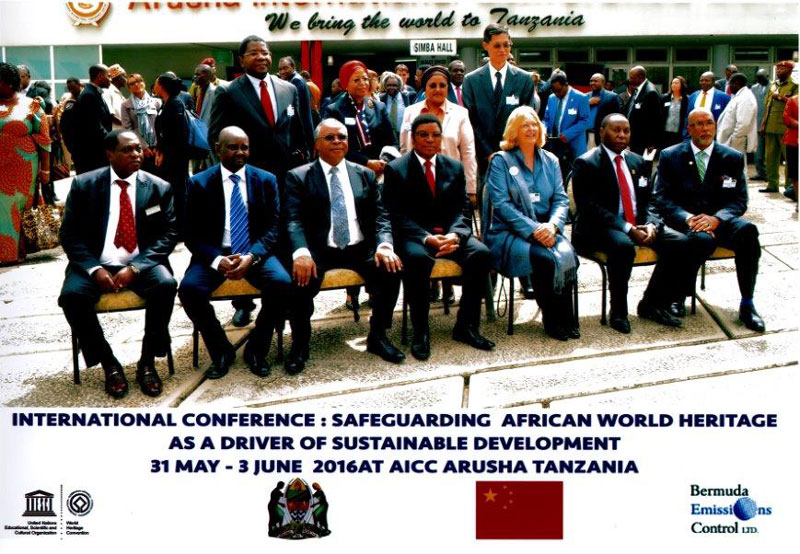 In a written letter, Edmond Moukala, Chief Unit, African Affairs, UNESCO, said, "Dear Donal, thank you again for your support to the International Conference on Safeguarding of the Africa World Heritage as a driver for Sustainable Development."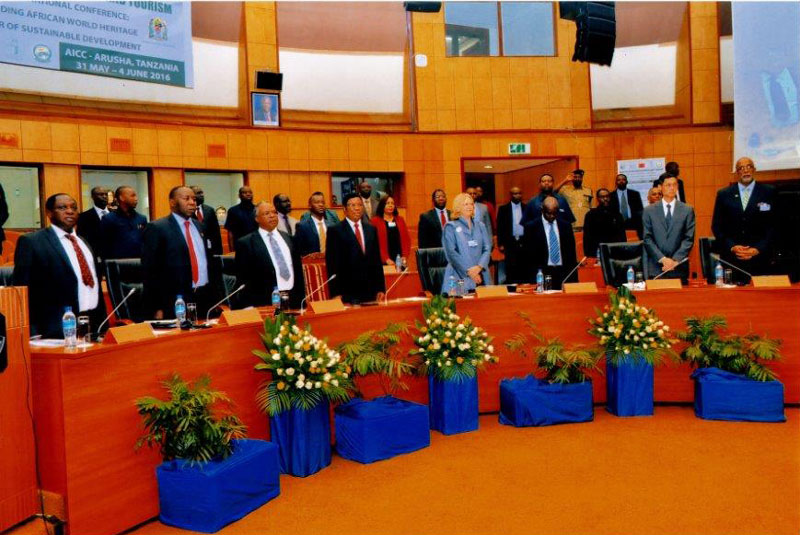 "As you personally witnessed, your participation both the symbolic contribution and the Presentation of Bermuda Emissions Control Ltd has been warmly welcomed by all in attendance."
Mr. Smith said, "I am very pleased to have been recognized by UNESCO World Heritage for the 20 years of research and development that BECL has contributed to our country Bermuda and to have been afforded the opportunity by UNESCO to give the keynote address and to make a presentation as it relates to the fragile environment that Bermuda finds itself in and how we BECL are leading the world of islands with respect to breathing uncontrolled CO, HO and diesel particulate matter emanating from tail pipes of vehicles licensed on our roads."

Read More About
Category: All, Business, Environment