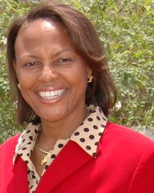 Born and raised on the island, Karen A.S. Hendrickson made the decision to move to Ghana in 2004, immediately becoming an integral part of her local community.
From her efforts to beautify and showcase the country's gardens to her involvement with the Children's Heart Foundation Ghana, she has always focused on giving back to the community and those within it.
It was this helpful attitude that lead to a conversation with a friend at a Ghanaian Christmas party last year that revolved around the idea of somehow showing the world just how beautiful Ghana is.
That conversation lead Ms. Hendrickson and her friend, American-born Arafua Apaloo-Aning, to discuss the possibility of showcasing one of Ghana's most beautiful features: the many private gardens that are so well kept by the nation's people. With the idea in place, the women quickly began working towards their goal of publishing a book that did just that.
Less than a year later, their dream has come to fruition, with their efforts published and awaiting release, and more than 400 pre-orders already in place.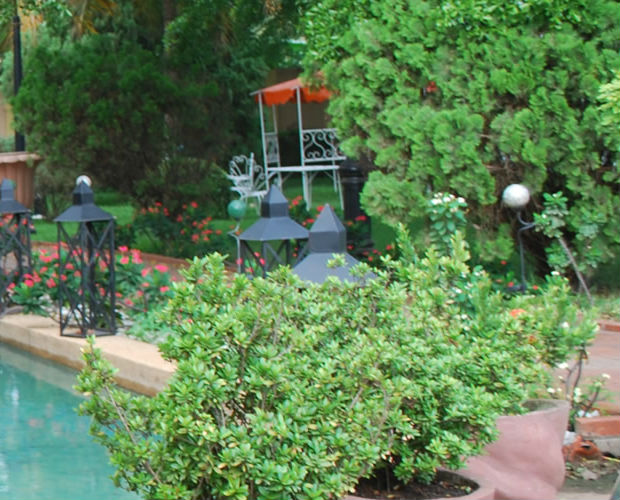 The work, titled Ghana's Beautiful Gardens, is a hardcover tome containing 180 pages of pictures and descriptions of gardens from around the country, most of them created and maintained by ordinary citizens of the African nation. In fact, the book's authors have made it known that not one of the homeowners that they approached refused them access to their garden, further illustrating the great sense of community pride to be found in Ghana.
The tale of gardening prowess doesn't end there, however; as word of the women's endeavor spread, they were contacted by communications company Stratcomm Africa, the major sponsor of the first planned Ghana Garden and Flower Fair. Given their expertise and notoriety, the company hoped that both women would help them to organise and present the fair.
Both women committed themselves wholeheartedly to the fair as they waited for the first shipment of their newly published book to arrive, not only helping to organise the proceedings, but also presenting workshops on topics like gardening, composting, and recycling throughout the four-day event. Besides providing valuable free press for Ghana's Beautiful Gardens, their efforts visibly inspired people to purchase plants and enhance their own gardens.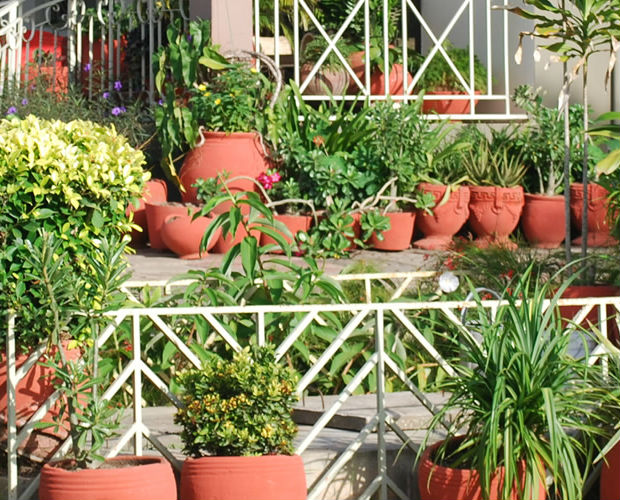 Now, with their book set for release and work already underway on a second volume, both women have set their sights on the next steps in changing the world's perception of Ghana, including further work with Stratcom Africa that they hope will include magazines, television shows, and political efforts to continue to green Ghana through better recycling and composting initiatives.
With those goals met, both women agree that they would like to spread their influence to other nations in Western Africa, taking what has quickly become a movement to new heights for the good of Africa, its people, and its environment.
For more information about Ghana's Beautiful Gardens, please visit the official website.
Read More About
Category: All, Environment