Jacari Brimmer-Landy is the recipient of the 2016 Legal Education Award in the amount of $10,000 from law firm Sedgwick Chudleigh Ltd.
Mr. Brimmer-Landy is entering his third and final year of the Bachelor of Laws program at City University in London, although he will be spending the next semester at the European Business School at Wiesbaden in Germany studying transnational commercial law.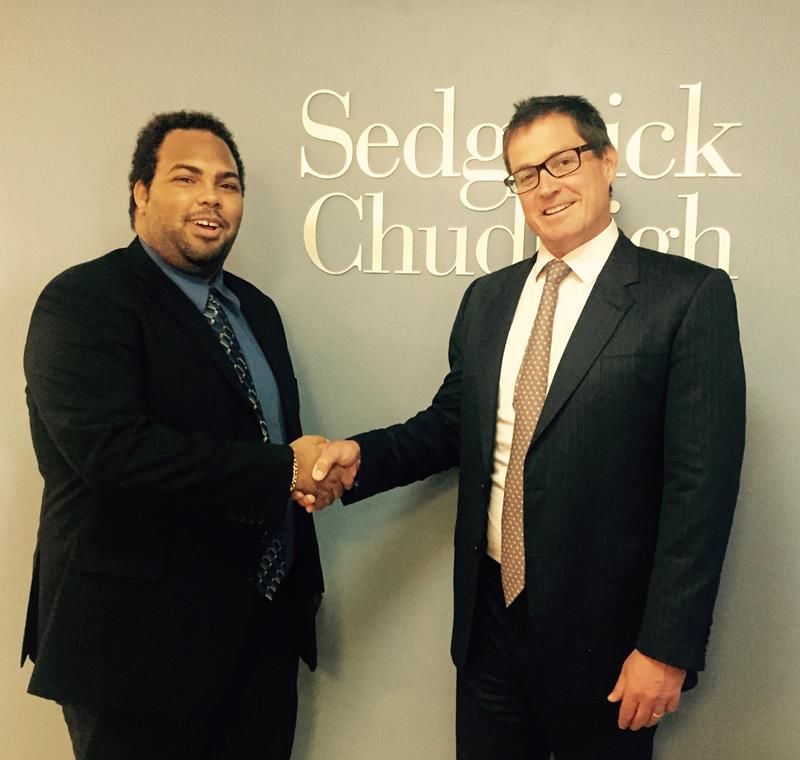 Managing Partner, Mark Chudleigh said, "We were impressed by Jacari and look forward to watching him progress through his studies and ultimately return to Bermuda to practice.
"Our scholarship programme gives us an opportunity to connect with many Bermudian students and we are encouraged about the future of the Bermuda Bar given the wealth of talent that is coming up through the ranks".
Sedgwick Chudleigh's Legal Education Award is given each year to the applicant enrolled in a law degree course [including the Legal Practice Course or the Bar Professional Training Course] who demonstrates an interest in, and aptitude for, pursuing a career in insurance law and/or civil litigation, as well as the desire to ultimately return to practice law in Bermuda.
Mr Chudleigh said, "The Sedgwick Chudleigh Education Award demonstrates our commitment to Bermuda, and to the development of young Bermudian talent".
The firm is affiliated with the international law firm Sedgwick LLP.  It serves both local and international clients, and is actively engaged in advising on commercial, employment, public law, planning, trust and insolvency matters.  Its lawyers are also recognized for their expertise in insurance and reinsurance law.
Read More About