On Sunday, January 22, Lynwood 'Brotha Richie' Richardson competed in his first martial arts tournament outside of Bermuda, the NYT Winter Martial Art Classic, defeating his division's current number one competitor.
A spokesperson said, "The event was hosted by NYTournaments.com, a martial arts tournament promotion company that hosts open martial arts competitions in the New York area."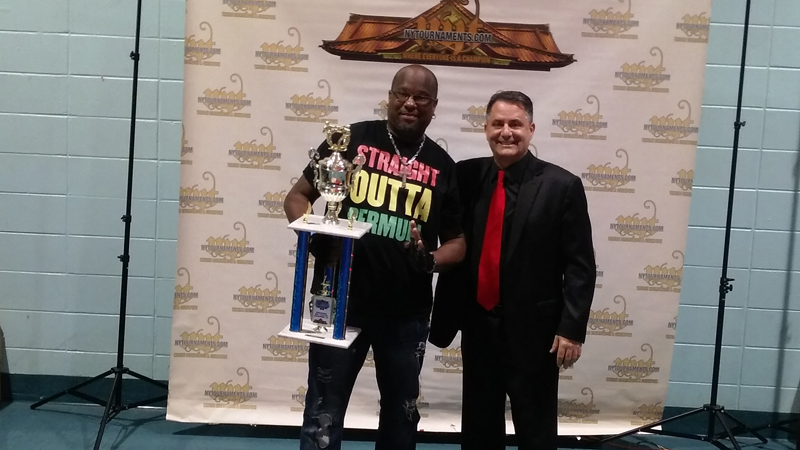 "The host, Shihan Allie Alberigo, also has fond memories of the island, having taught the art of Ninjitsu for 13 years in Bermuda, out of veteran martial artist Al Wharton's gym and other places as well, travelling to Bermuda several times to conduct seminars, and to just enjoy the island in general."
"Brotha Richie competed on Sunday in the Intermediate Men's 35 years and older division, and beat Shawn Aaron, who was the current #1 in that division, 4-3 in a point sparring bout."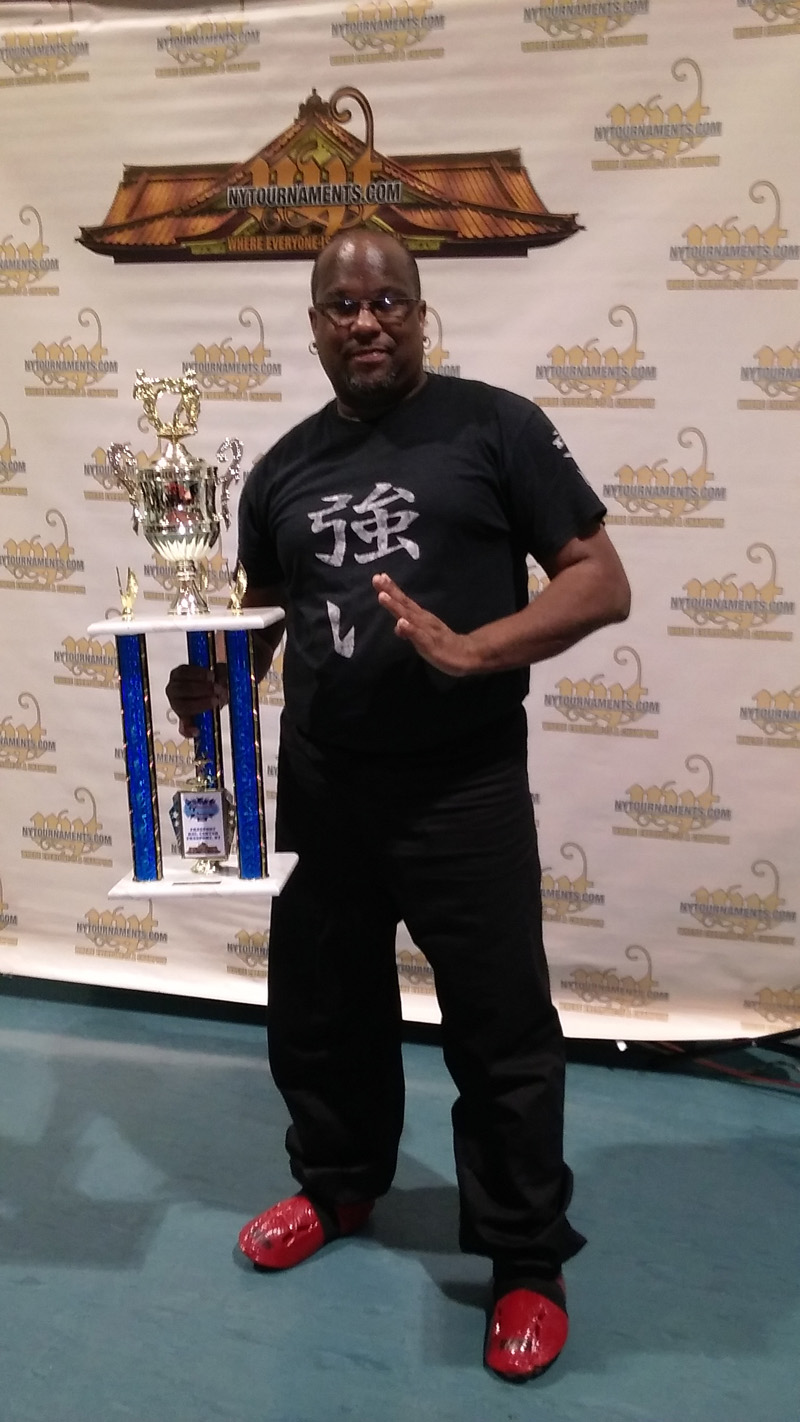 "This was significant, due to the fact that Brotha Richie reached out to community partners, friends, and fellow entrepreneurs to help fund the costs to make the trip over. It was a leap of faith, that Mr. Richardson took after not having anyone to compete against in local tournaments in his age and skill category on a consistent basis.
"He reached out to the NYTournaments.com Facebook page, and after meeting Shihan Allie online, the invitation was extended to him to participate in their first event of the 2017 season."
"The opportunity is now there for Brotha Richie to stay in the rankings if he is able to compete in the 2017 series of upcoming NYT events. He is grateful to those that showed their faith in him, by contributing to his costs.
"Without the financial support of these individuals, Brotha Richie would not have been able to experience this great triumph."
"The next local tournament, that he will be in is Sensei Roots' 22nd Shiai to be held at St. John's Sunday School, on Sunday Feb. 12th, at 1pm. He hopes that the Men's Intermediate Sparring division will have competitors for him to face this time.
"Mr. Richardson is also setting his sights on attending the next NYT event, which will be held on April 9th, 2017, The Long Island Open Karate Championship 2017."
"He is currently seeking sponsors again to help make this dream a reality, and hopefully secure a few corporate or individual sponsors so that he can compete in the other upcoming NYT series events throughout 2017.
"He would like to thank all of the people that made a contribution, including, The Rotisserie Grill, The Caribbean Market, 24/7 Ink, iRepair, and Kalm Innovations Hair Salon."
- Footage by Soul Food Promotions

Read More About