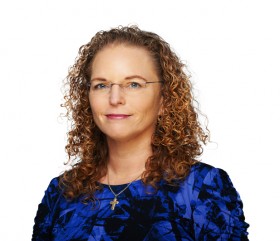 [Opinion column written by Karen Hodgkins-Magnum]
As the Chair of the OBA Women's Caucus, I would like to congratulate the women of the PLP for starting their Women's Caucus.
The women in our community are our foundation and strength. We are mothers, daughters, grandmothers, teachers, counsellors, CEOs, business leaders, charity leaders, and political leaders and we hold many more important positions in our community. We can help drive our country in the direction it needs to go with our collective experience.
Worldwide women account for only 20% of Members of Parliament. In nearly every country they form a minority in parliament.
The OBA formed our women's caucus in 2011 under our first Chairwoman, Minister Jeanne Atherden to encourage more women to get involved in the political process. Since then we have had two more Chairwomen – MP and Government Whip Susan Jackson and Senator and OBA Chair Lynne Woolridge.
We have the highest amount of women in Parliament with 31% and in the next election we hope to add more women MP's and Senators to those numbers.
In March, 2016 I took on the role of Women's Caucus chair. Our vision and objectives are:
to strengthen and build on the social, economic equality and education platform of the OBA.
to debate issues of national importance and to establish the direction women's caucus believe we should take on issues.
to bring new thoughts and direction on legislation that can affect Bermuda and its people positively.
to engage with community leaders in areas of social equity, education and other community driven programs; to listen to their concerns and thoughts on how we can make Bermuda a better place for everyone.
Our Women's Caucus has been the driving force behind having numerous community speakers at our open caucuses and subsequent changes in legislation. Some of the agenda items over the past year that we have discussed and are implementing include:
Jane Collis was invited to speak to open caucus on "The Office of the Public Guardian" to protect seniors against financial abuse and be legally responsible for dependent individuals without mental capacity. Health Minister Jeanne Atherden is currently working on establishing the Office of the Public Guardian.
Saul Dismont was invited to speak to open caucus on updating our Mental Health Act. Former Health Minister, Trevor Moniz and current Health Minister, Jeanne Atherden are in the process of reviewing this legislation to ensure it remains in line with international best practice.
Women's caucus researched legislation in other jurisdictions on driving while impaired [DWI] as Bermuda has the highest average at 10 per 100,000. Conclusions were to implement sobriety check points, volunteer breathalysers to unlock cars [alcohol interlocks], test at accidents for DWI, lower alcohol concentration to .05 and a minimum one year driving ban if caught DWI. Some of these initiatives were included in the 2016 Throne Speech.
Sheelagh Cooper of the Coalition of the Protection of Children was invited to speak to open caucus on her breakfast programme and whether we could help expand it to a lunch programme as well as to all public schools. There are 600 children in need. Minister Jeff Baron is looking into providing funds from the proceeds of crime to this worthy cause.
These are just some of the highlights of work being done by the OBA Women's Caucus and we are delighted to be of service to the people of Bermuda as we help to change legislation and improve the lives of all Bermudians.
We believe if we work together, we will rise and move forward together.
- Karen Hodgkins-Magnum

20 Most Recent Opinion Columns

Opinion columns reflect the views of the writer, and not those of Bernews Ltd. To submit an Opinion Column/Letter to the Editor, please email info@bernews.com. Bernews welcomes submissions, and while there are no length restrictions, all columns must be signed by the writer's real name.
-
Read More About