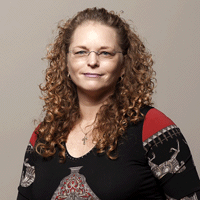 [Opinion column written by Karen Magnum, Party Secretary, One Bermuda Alliance]
My goal when entering politics was to try to help save our country from bankruptcy and make changes to our parliamentary system.
I knew our system was archaic and inherently divisive, however being in the midst of the political game has been a huge eye opener.
Parliamentary rules can be strengthened for better governance, but at the end of the day the most important thing to have is good people committed to governing for the public good.
Public office should never be about private gain. It should only be about public gain, and our elected officials should set the highest standards of conduct for all to see.
The way our MPs speak, the way they get on with people are important indicators of just who they are and what they think.
This past Monday, during the debate on the Cabinet Office, Opposition Leader Marc Bean was criticizing the Government for a whole lot of things – intimidation, having a "Zorro" complex, "feeding at the trough of crony capitalism", "playing with numbers", "sticky" accounting and being "banana republic".
He was in full partisan flight, and then he said something extraordinary, "It's the contracts, that's the real reason why you all fight and sacrifice to get into this House to have political power, cause that's the gravy train. Yeah, hello for those of you who are just coming into politics, that's Politics 101 around the world…
"Again Politics 101, contracts… the gravy of politics is contracts."
This from the leader of the Opposition; absolutely shocking.
I did not get into politics to aid and abet a gravy train. The thinking is just so foreign to me and the people I work with.
Where does this kind of thinking come from? Is that really what Mr. Bean thinks about politics – getting a piece of the action? Is that his experience in government?
Wow.
I just want to use this space to let Mr. Bean know that that there are lots of people in this world with integrity, lots of people who get involved in politics to make their world a better place. In saying that, I am sure I can include some of Mr. Bean's colleagues. I'm sure they must have cringed when he said what he said because it's a view that cannot stand; not here, not anywhere.
Politics can't be about me first. It can't be about party first. It's got to be about people first, country first, Bermuda first.
I am still an optimist, full of hope for Bermuda, but when I hear the Leader of the Opposition say such things my hope wilts because Bermuda needs everyone on all sides doing what is right for the Island and its people.
We don't need people who see politics as a grab for the so-called gravy train. Not one bit.
- Karen Magnum
Read More About